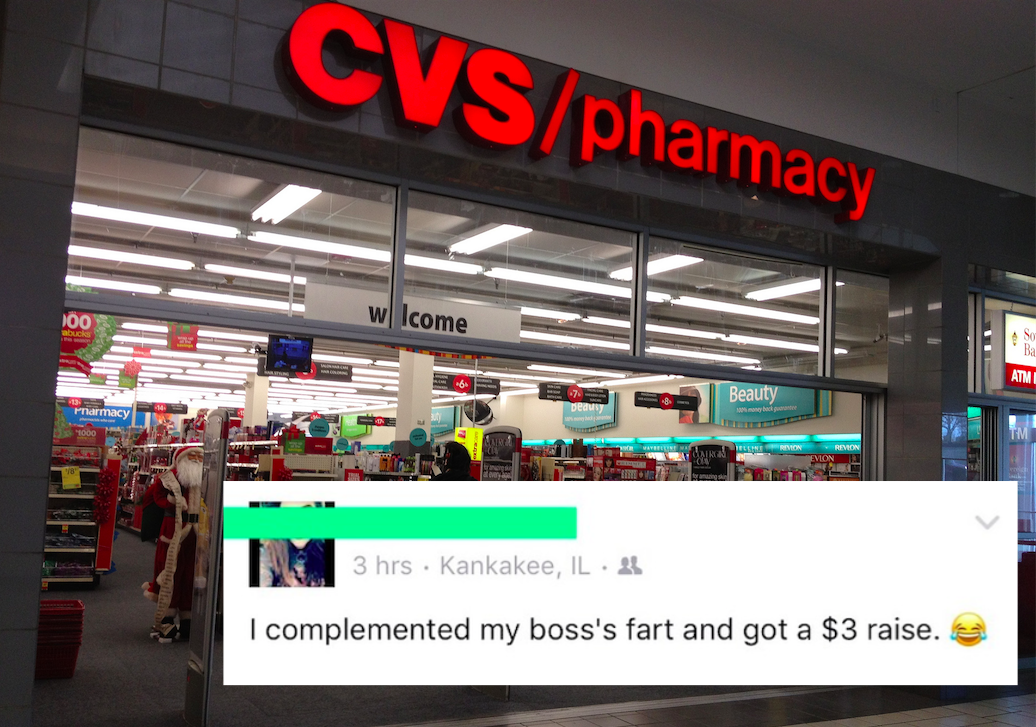 There is nothing better than getting more money for a job that you are already doing, or getting a promotion to a better job.
According to a viral Facebook post, this Illinois girl wasn't expecting to get either when she clocked into work this past week. But when she got stuck in an awkward situation with her boss, she tried to lighten the mood with a joke and some pretty good shit happened.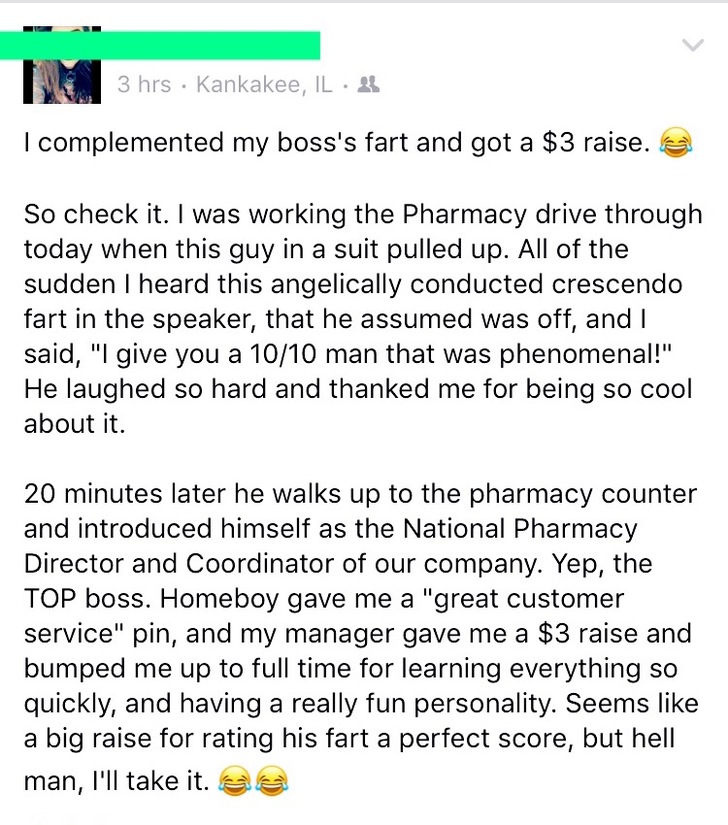 Why doesn't cool stuff like this ever happen to me??