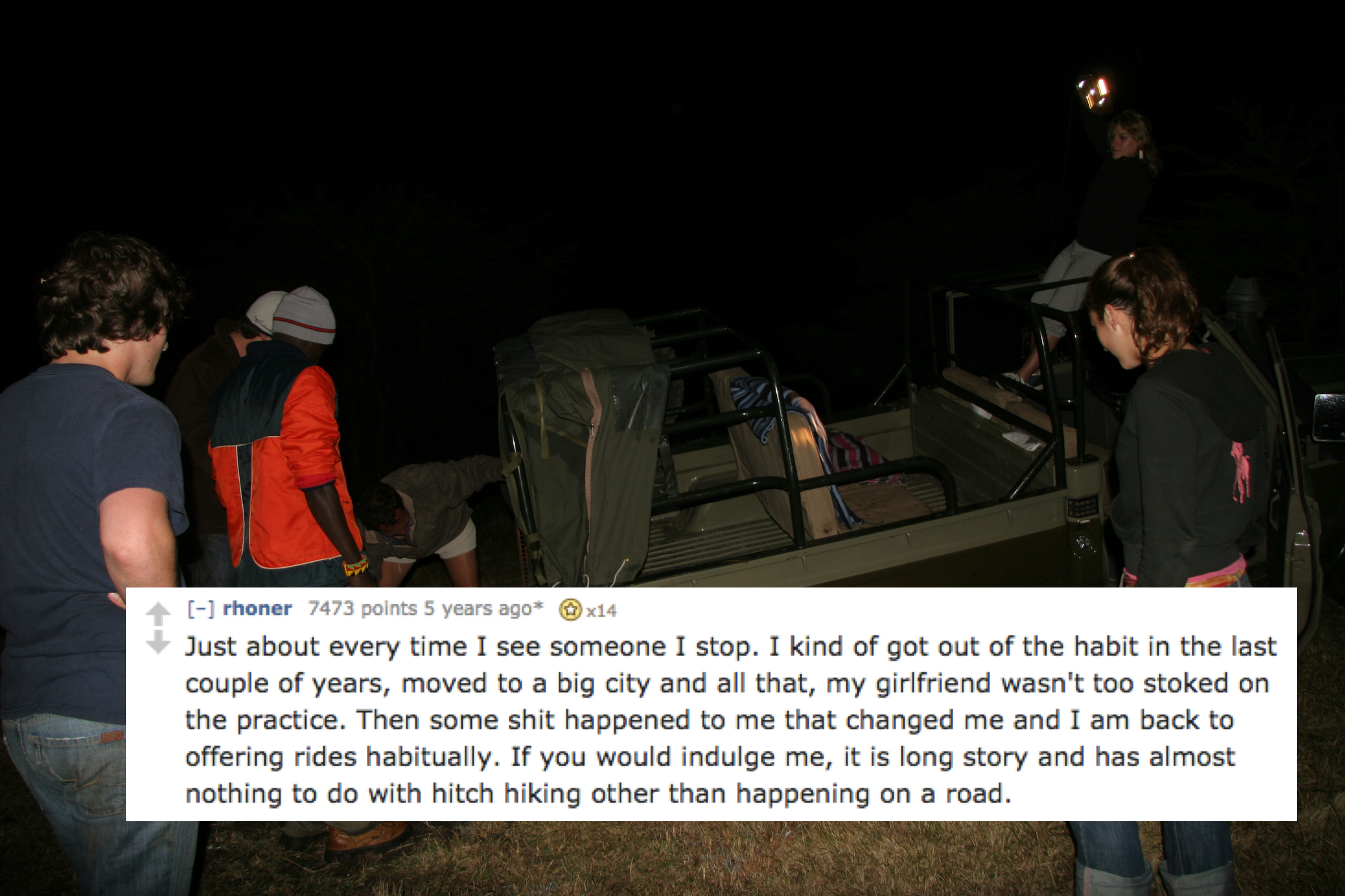 A man recently shared his story of his car breaking down on the side of the road. That isn't the real story though: the real story is what happened after the car broke down.
The storyteller opens by talking about how he always picks up hitchhikers when he can, but then tells this remarkable tale about a selfless act of kindness he experienced while on the road: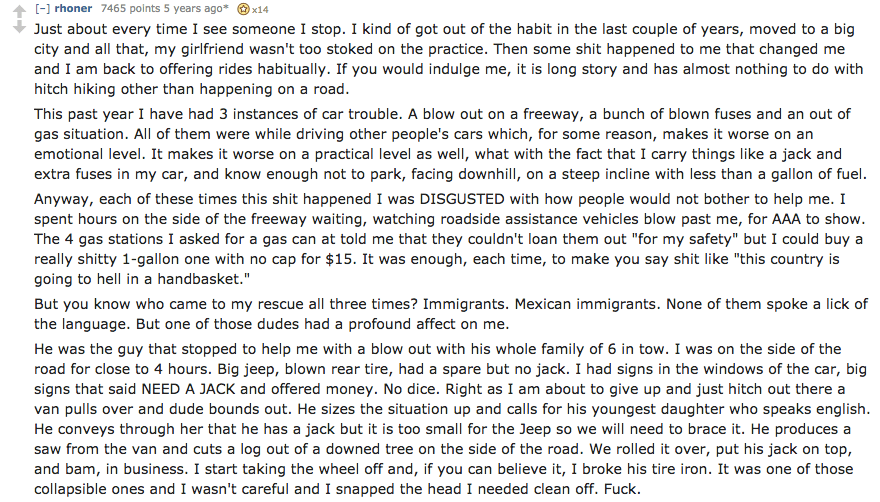 But wait, they don't even get mad…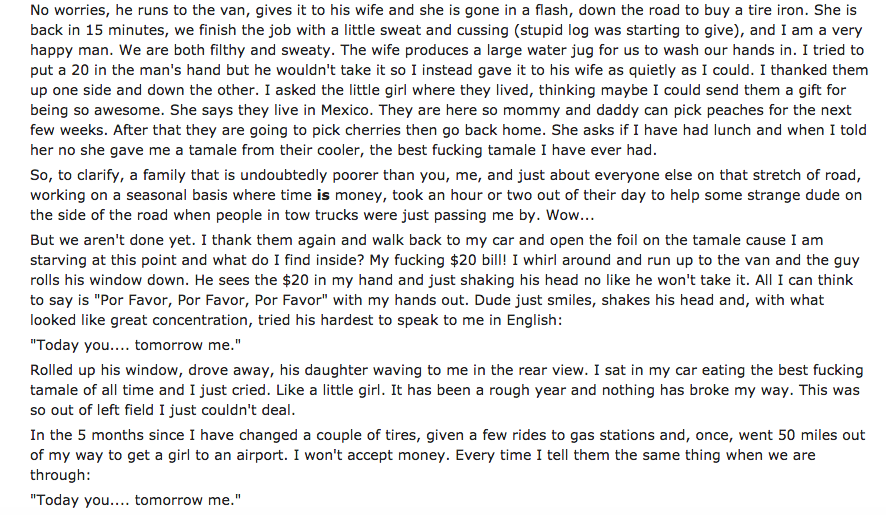 "Today you…tomorrow me."
As hard as it is, there is so much power in going out of our way to help people. In part, because, we never know when we might need help ourselves. The world will be such a more harmonious and happy place if we dare to extend out a helping hand without expecting anything in return.