Dating apps can be "no church in the wild." You never really know what you're going to get, and who is going to slide into your DMs.
But maybe you'd expect to avoid, ya know, pure harassment and cruel insults?
Unfortunately, sometimes the internet brings out the worst in people. This woman received some downright cruel messages from a dude, but her response was literally everything he ever deserved. Read on:
I hope this guy knows the direction to the nearest burn unit, because her response is flames.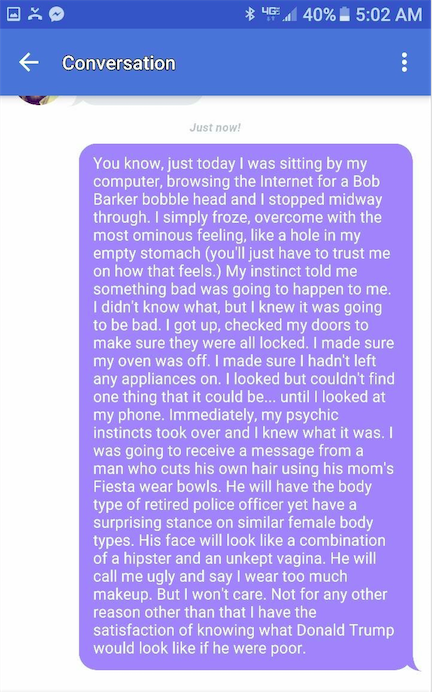 Sometimes it is good to turn the other cheek, but other times you just have to let someone have it — and BOY, did that happen here.