These two individuals had a class together, and began with some nostalgic about bad lectures past.
But it will get dramatic REALLY quick.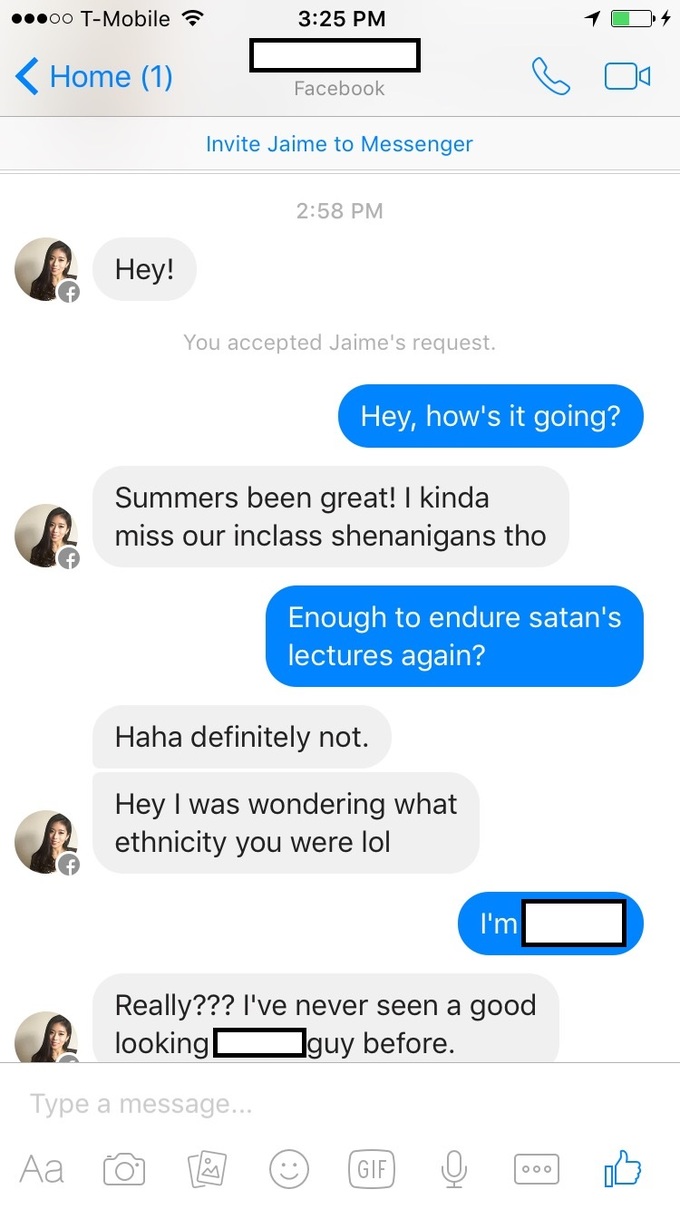 She starts off with a maybe racist, definitely awkward statement about the guy's race.
But she's not done yet.
She asks him to go on a date with her.
But what happens when he says no?
I wonder if he responded after that? I probably wouldn't.