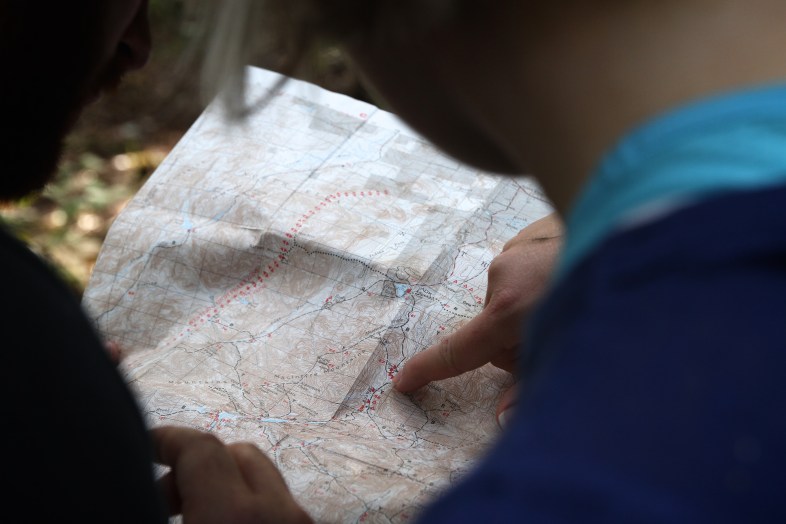 Now that the summer is in full swing it's time to grab your suitcase, say goodbye to your family and friends, and explore the world. First Paris, maybe Rome, definitely Amsterdam — or if you're like me, you have more student loan debt that you think you'll be able to crawl out of for the next decade. This can make travel more of a dream than a reality, but why should that stop you?
With the help of some like-minded friends at Earnest, who strongly believe that student loans shouldn't be a death sentence, I discovered that the millennial generation is a whopping 23 percent more interested in traveling abroad compared to older generations according to the Boston Consulting Group. Not only that, but according to some research by Barkley, Boston Consulting Group and SMG, 79 percent of Millennials want to visit all 50 states and 70 percent said that they want to visit all 7 continents in their lifetime.
While those statistics are wonderful, there's a glaring one that threatens to damage the future of post-grad travel. According to the Federal Reserve, U.S. students are currently facing $1.3 trillion in student loan debt — $1 trillion of that is from federal student loans.
It's no secret that student loans aren't any fun, but that doesn't mean we can't lead an exciting and memory-rich life! With the right toolkit, it's possible for all aspect of our lives, even travel.
So you brilliant post-graduates, how can we do this (without or without debt)?
It starts with knocking out a big expense right away. Let's begin with accommodation.
Couchsurfing: An exciting way to travel, this method is completely free! The 10 second rundown is that you'll be sleeping on a certified hosts extra bed or couch for free. You'll be able to bond with locals and experience the culture more intimately.
Hostels: Okay, these have a bit of a negative stigma in the U.S., but in Europe they are incredibly popular and a safe way to travel. It's not free like Couchsurfing, but you'll be able to get a bed for a small fraction of the price that you would typically pay for a hotel room. Don't like sleeping in bunk beds? Get a private room for a few dollars more.
AirBnB: A recent powerhouse that was started by a few designers who had a problem with modern day renting, they devised a plan to fix it. Typically more expensive than the options above, it is notably cheaper than using a hotel. Whatever accommodation option you choose, they are all wonderful.
Now that you don't have to worry about accommodation any more, how do you experience the culture more intimately and save a few extra dollars?
There are many organizations that aim to better the local habitats through volunteering. Every organization will be different, some may give you cheap or free housing, free food or discounts, and at the very least – you'll be able to make a few friends during your visit.
One of the organizations is called WWOOF and they are extremely popular. You'll be set up on a farm in the destination you want to travel to where you'll be expected to work 4-6 hours and you'll be rewarded with a full day's food and accommodation. This is a unique way to travel that will create a lot of memories and take care of your money worries all in one. The rest of the day you can spend exploring the local region.
A similar website to WWOOF, but one that's more broad, is HelpX. Instead of just volunteering on farms, you can volunteer in hostels, sailing boats (how awesome is that?), ranches, and more in exchange for accommodation and food.
There are thousands of smaller organizations you can join depending on where you go. So let's say you want to visit Lisbon, Portugal. Spend some time researching and you'll find something like this from workaway where you have 417 host options. So not only are you benefiting from volunteering, but you'll also be making the world a better place and it looks fantastic on a resume.
Our trip is already sounding pretty affordable now, right? Let's go down the rabbit hole a little further to save even more with travel discount cards.
STA Travel Card: A favorite of mine in the discount card world are the cards from STA Travel, being offered to students and adults under the age of 26, you'll be able to snag discounts around 140,000 restaurants, activities, and more worldwide.
Local Discount Cards: A quick Google search or a talk with some helpful hostel staff will be able to let you know of any local cards to help have some fun while you stay for less. Coupon booklets are useful as well, my city is popular among tourists and each year a coupon book is issued offering half-off eats at restaurants and free rounds of mini-golf.
Travel is a beautiful experience that everyone deserves to share. Discovering the world for ourselves is not only fun and exciting, but it opens our eyes and provides us with knowledge that we will never be able to pick up in the classroom. So start by taking the first step, dig into these links and see where it will take you. You can do this.