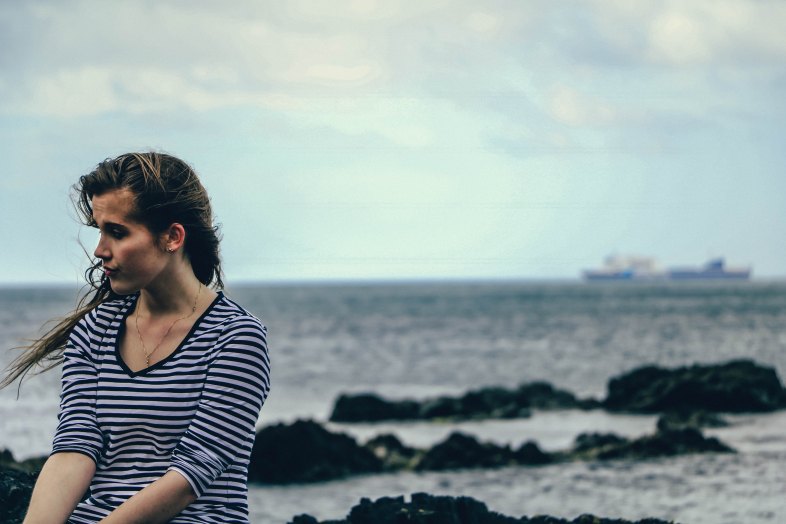 We were the perfect ones, or so I would like to believe. You spoiled the hell out of me and the same goes for you. We rarely fought at the beginning. I believed and hoped that you were actually the one for me, seeing that our chemistry just mixed well and has given me what I hoped to see. At that time, there was no doubt in that. The instant spark that we shared from day 1 was obvious and continued to show once we got to know each other better. We had the same likes and loved to argue over all the others. We were just so good together. We fit just like pieces of a puzzle.
But then, the storms came in and what I wanted to be just simple hurdles turned out to be the deciding points in our journey together. What seemed so small, compared to the future that we might have together, has turned out to be the hurricanes that toppled down our crippling faith on each other. Bloody war on top of another bloody war has drained all our energy and we just hated each other for everything that we have loved before.
We realized that together, we were a ticking time bomb, destined to destroy what is left of the other.
We waited and struggled to save what ever we can and salvage the remaining parts of our relationship. We desperately hung by our own clock not wanting to let go of whatever we found with each other. However, instead of running out of energy, we ran out of hope, faith, love, and trust. Eventually, everything has run us dry.
I was awakened one morning with an instinct to just look at our photos together. I smiled. We were so happy and there was a certain glow on the both of us during our first few moments. However, as I scrolled through, I saw that we were withering. The hint of loneliness in my eyes, the dull spark on yours and the awkwardness in our body language is already leaking through our stilled memories. The agonizing truth finally crashed on me, you were not the one who I will spend the rest of my life with.
I became aware of the fact that I deserve more than what I saw in you. I am being prepared for something bigger and in order for me to do so, I have to let you go. All the scars, the anger, the hatred were meant to be introduced to me through you.
You were the introduction to what is promised for me. You were merely a sneak peek of what life has to offer for me if I become the best version of me. I no longer see you in my future. I only see me and someone else who definitely knows my worth and will give me everything I need and more.
You were meant to be a part of my life but not meant to stay on it. An asymptotic. You were destined to be a section of my chaotic life, a lesson learned, a portion of the past where I could look back to and tell myself that this is something that I should not go back to. A memory kept at bay and only to look at from time to time. I am convinced that this is so I will have a baseline on what I would avoid in my next relationship.
Thank you for sharing your time with me, all the minutes, hours and days that we have spent together will be well-kept in my memories, the life lessons I learned with you are embedded in my soul and the extreme feelings scratched in my hearts.
We might not be meant for each other but we were intended for teaching each other what true love might feel like if we are with the right person.
I am lost for more words on how to express my feelings for you. Amidst all the sentences flowing through my head, I would like you to know that I have truly loved you but I just love myself more.