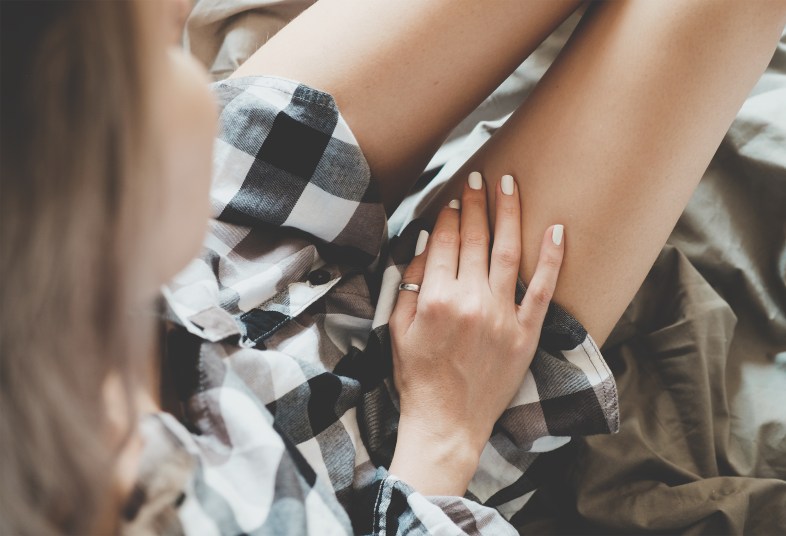 When your sex life feels like it's vanishing, you're going to need to pull some tricks out of the bag. Otherwise, well, we all know what happens otherwise. So the question is what's going to do it for you two? You should both ask, "What does it for me?" then merge your answers. A lot of people love fantasy. And there are tons of sizzling hot fantasies you can role play.
Sit down and have a discussion. Put your hottest fantasies on a list and compare. The mutual process of doing this may get you hot in and of itself.

1. Teacher And Student.
Have you ever been hot for teacher? Reminisce back to your days in school. Talk about teachers you both found hot. Tell each other how bad you wanted them to just take you. Then make the conversation reality. You can do this at home or take the risk of going to a University during off hours. I prefer the later. Sit him down at the desk. Tell him his grades are poor and there's "not much" he can do about it. "You can kiss that scholarship to Yale goodbye. Unless you'd do one thing." Then you slowly approach him, you sit on the desk and whisper things in his ear. Give him no choice. "If you want to pass, you're going to do everything I tell you."
2. Lifeguard & The Distressed Swimmer.
It is possible, however, it would be difficult to execute in a public pool. If you don't want to take it that far, you can use your bathtub. "OMG. He's drowning." You have pull him out of the tub. You have to give him mouth to mouth. He's not responding. You're looking for something out of the box to wake him up. You slowly slide your hand down inside of his bathing suit and start to feel him coming back to life.
3. The Cop and the Criminal.
This one is great and I'd advise using costume. He's alone in the house. You're there to execute a warrant for soliciting a prostitute. He won't let you in, so you have to use force; use force on the door and on him. You immediately consider him a threat. You have no choice but to submit him. You cuff him and render him helpless (yes, it's worth getting real cuffs for this). Now he's all yours; you have complete control. You give him some options like, "I take you to jail or we start with oral". This is the best part because now you can be creative. Whatever gets you off is fair ground. Blow him while he's cuffed. Cuff him to the bed. Fuck him so hard he feels punished.
4. Yoga Instructor and Student.
You should both actually go to yoga class before you execute this one. It will get you hotter. So you assume the role of the teacher. He is the eager student. You bend him. You mold him into your favorite positions. You go the extra mile to "teach" him THE position you want most. "Hold that position, dear. We're going to forget about yoga for now."
5. Nurse and Patient.
Oh no. He's confined to his bed. What a pity. Luckily your the nurse assigned to take care of him. It's your job to feed him, see to it that he gets his medication and make sure he's comfortable. Get a nurse outfit and a prescription of Cialis. Do your job and see to it that he takes his meds. Then it's your job to make sure he's comfortable with the effects of the medication.