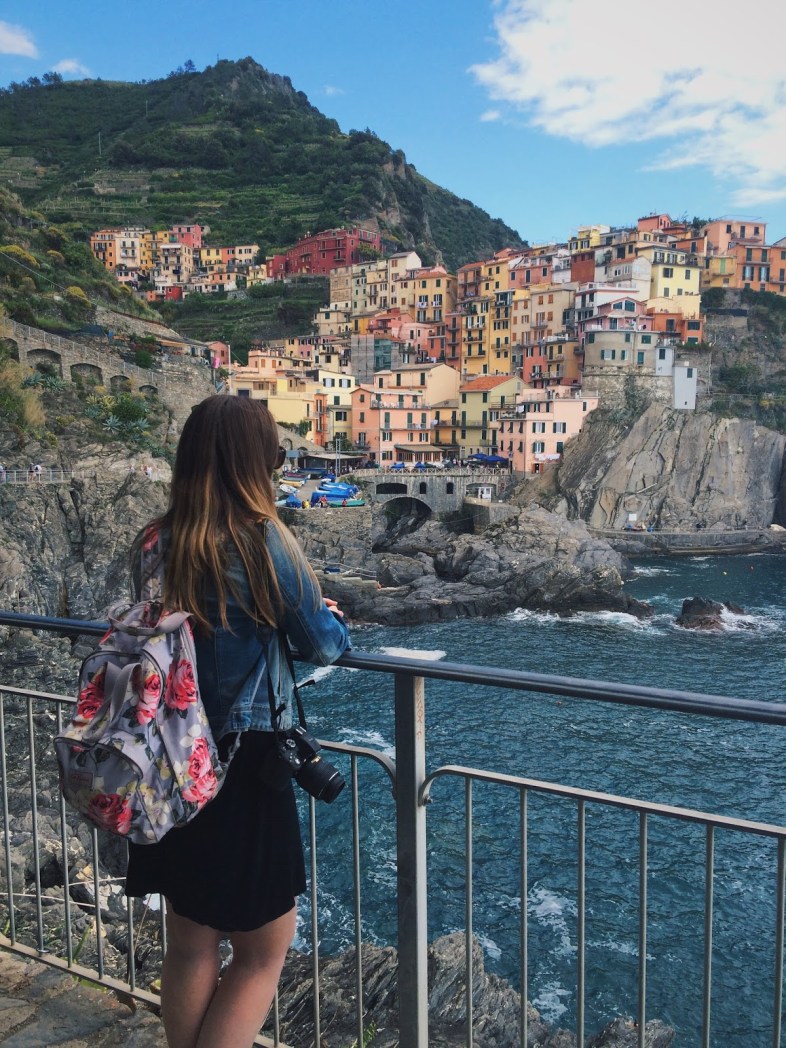 Headed off on your first backpacking trip? I can only imagine how excited and utterly terrified you're feeling right now. Whether you are travelling solo or with your pals you're going to learn a lot on your adventure.
You'll dive head first into different cultures, learn so much about other people and figure out how to be a savvy traveller. By the end of your trip the foreign train systems will seem as easy as the London Underground. You'll be converting Pounds to Euros to Koruna and back again in your head. You'll have figured out what travel essentials really are essential.
You're going to learn, grow and change during this crazy adventure but there are 7 things in particular you will quickly realise on your first backpacking trip.
1. MATERIAL THINGS MEAN SO LITTLE.
When all you've got is the clothes on your back and a few mini bottles of shower gel you start to realise how much stuff you actually don't need. When you wake up every day with that tingling feeling of excitement ready to explore a new city, what you're wearing really means nothing.
When you get home your house/flat/dorm it will feel so big. You'll be overwhelmed at how many pairs of shoes you have to choose from. Your friends asking what you're wearing to the pub will seem so strange. You'll quickly realise how little material things really mean something to you.
2. MEETING NEW PEOPLE IS THE COOLEST THING IN THE WORLD.
You might meet someone new on a train, at a bus stop when neither of you has any idea where you're going or in the hostel when you can't figure out how to turn on the shower. You might only speak to them for a few minutes or you might stay up till the early hours of the morning confessing all your secrets to them. You might be so invested in the conversation you forget to take their number. Or you might get all their social media usernames and become their biggest fan on Instagram.
Whether the people you meet on your travels become friends for life or a name you forget 3 months later, it doesn't matter. You'll realise that meeting new people is one of the best things about backpacking. You'll share moments with people who might end up at your wedding or will forever remain a stranger you met in that little Italian town. Either way, the moments you share with strangers on your travels will stay with you long after your adventure has ended.
3. EVERYONE IS ON YOUR WAVELENGTH.
Before you set off on your trip your friends at home were probably sick of hearing about your travel plans. You'll soon realise on your backpacking trip that almost everyone you meet wants to talk about travel too.
They're all on your wavelength. They get the same buzz you get from talking about travel. From the simple "What city are you off to next then?" to discussing your wildest travel dreams, what's on your bucket list and why X city is your favourite, your fellow backpackers want to hear all about your adventures. You won't have to mentally check yourself like you do at home when you think you've been babbling on for too long about how good the ice-cream is at that restaurant on that street in Rome.  
4. IT'S EXPENSIVE BUT IT'S WORTH IT.
Travel really is the only thing you can spend money on that will make you richer. It's worth all the money in the world – or at least what you have in your savings account – for the life lessons and experiences you'll have. You'll learn so much, see the world in a whole new light and it will be worth every penny.
5. BEAUTY IS HIDDEN.
When trekking through Europe you'll soon come to realise that the real beauty lies in the hidden side streets. The tourist attractions are nice, I mean they wouldn't be so popular if they weren't right? But when you venture off the tourist track and find the hidden gems you'll see the true beauty of the city or town you're in.
6. IT'S NOT GLAMOUROUS.
Backpacking is the most unglamorous thing in the world. Your bones will ache, you'll be frustrated when you can't understand the street signs and you'll be exhausted from all the walking.
When your shoulders are aching from the weight of your backpack and you're trudging through Switzerland after an 11-hour overnight train journey on 2-hours sleep you'll start to wonder, "is this really worth it?". But, then you'll look up and the sight of the Swiss Alps sprinkled with snow will take your breath away and the sign for the hostel in the distance won't seem all that far away anymore.
7. YOU WON'T KNOW WHAT DAY IT IS.
When you're travelling you'll not have any idea what time it is, what day it is or even what date it is. You'll completely lose track of time. All you'll know is you've got a boat trip to that dreamy island tomorrow and you have to check into a hostel at some point tomorrow night.
Not being on a schedule, having time constraints, relying on others or having others rely on you is the most freeing thing in the world.
BACKPACKING IS THE MOST FREEING THING IN THE WORLD.