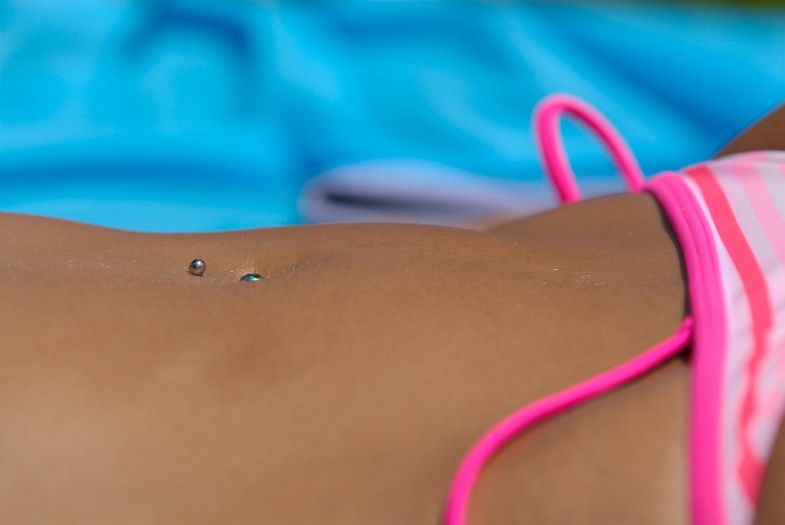 When a woman is comfortable in a relationship, you can get away with a lot of things. You've given each other your bodies and your emotions and you touch each other in the most sensitive places. When you give another person that much control, you're obligated to treat them responsibly. Here are four instances when it's cool to spank her ass.
1. While she's doing the dishes.
You should be helping her with the dishes, but maybe you genuinely had something important to do. While she is washing the dishes because you had to tend to some other matter, she'll be looking through the window, thinking about random shit. When she is lost in thought, walk up to her, put your arms around her, hold her close, and kiss her gently on the neck. She'll lean back and rest her cheek on your shoulder. And then she'll sigh, and smile. When she does that, you can kiss her on neck again, let go of her, and then spank her ass!
2. After she works out.
Every man wants a girl with a hot body, and there's nothing wrong with that. Now, since we all have expectations. we should all take care of our bodies. So it's a pretty good idea to exercise with your girl. After a workout session, it's cool if you tell her "good job, Homie," and then give her a fist pump, lean over, and spank her ass!
3. In the bedroom.
Pour a glass of wine for your girl, pour a glass for yourself. After a few sips, engage her in a fun loving conversation. Say something to make her smile, say something to make her blush, say something to make her laugh. And when the laughter begins to subside, take her into your arms and kiss her lips. Slowly, make your way towards the cleft between her breasts and devour her nipples. Climb on top of her, and go very slowly. As things begin to intensify, step up the pace. As soon as she begins to grip you harder—when she begins to adjust her body and moan and groan with pleasure—turn her around, and spank her ass!
3. At random.
For absolutely no goddamn reason, when she's walking by and you decide that it's impossible NOT to spank her ass!