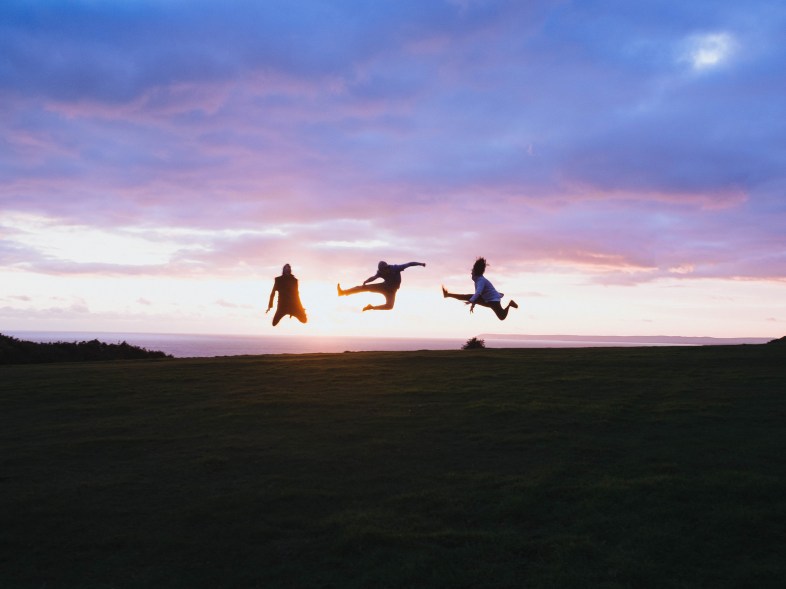 Around friends, men like to talk a big game. They'll brag about how great they are in bed, they'll lie about sleeping with a new girl, they'll pretend they have a big package (even if it's three inches long).
When a man talks about sex, he often refers to the physical aspect of it. He feels as if he needs to be a sort of predator in the bedroom. With his eyes riveted on her, he'll move closer, crush his lips against hers, and tear off her dress. He'll touch her in all the right places while he pushes deeper and deeper—until she moans, screams and trembles.
Whether or not you want to acknowledge it, sex is very important. Recognizing this, men are willing to try all kinds of aphrodisiacs. We Jamaicans are known to blend a concoction called magnum punch (Supligen, peanuts, Guinness, banana, oats). Sounds yucky, right? Trust me, the stuff will get your dick harder than a baseball.
Perhaps such potions provide men with an edge through the placebo effect, or they actually work magical wonders. Whatever the case, if a man is in good shape, his physical fitness should bode well for him in bed. If he runs regularly, it should improve his stamina. If he pumps weights, he should be able to maneuver more smoothly. If he works on his abs, he should be able to penetrate more effectively.
All men want to believe they're stallions in bed. In some cases, this belief is true, and in others it is a figment of a man's imagination. We can't all be great in the sack. Either way, however, all men should endeavor to take things to the next level in bed and the key is in understanding how women look at sex.
For a woman, sex is more than a physical act. And females are correct in that there is so much more to experience between the sheets than a person's body. So if you want to take things up a notch, you have to be able to connect emotionally.
It begins with simple things like communicating. When you're willing to talk to your girl about her plans, her concerns, her issues, you help her let down her guard. As she unleashes emotionally, she'll become more comfortable, which is a definitely plus. This strategy is even more effective when you reciprocate.
It's also cool to let your girl know that she is beautiful. And, of course, you should tell her that she's sexy, especially when you note that she's making an effort to look good. When you compliment a woman it's a gentle reminder that you're still attracted to her. Even the prettiest women have insecurities, and will appreciate your reassurances. Maybe she thinks her stretch marks are too obvious, maybe she thinks her tummy is too puffy, maybe she thinks she is fat. Tell her otherwise. The reality is that sex is more enjoyable when your girl feels comfortable with her body.
When a woman can sense that the relationship is about more than just sex, she'll want you more. And when she is comfortable, her thoughts will be focused entirely on you. You'll feel a difference in the intensity, you'll feel a difference in the passion, you'll feel a difference in her body.
Essentially, it takes two to have great sex. Men need to be physically ready, and women generally need to be at ease emotionally and psychologically. Make things easier for her, and you're on your way to better sex. Promise.