People said it would never happen. Countless true crime fans have spent their lives poring over details of the infamous Zodiac Killer slayings in Northern California only to turn up at the same dead ends. Even with advances in DNA technology that led to catching other crimes that had been cold cases for decades (like the Golden State Killer) and the recent breaking of a decades old cryptogram from the Zodiac, most people were skeptical we would ever learn the identity of the man who called himself the Zodiac Killer and murdered at least five people (and claimed to have murdered 37), many in lover's lanes.
Now, the Case Breakers, a volunteer task force led by retired FBI agents, say they finally know who the Zodiac killer really is. They say a former military man named Gary Francis Poste who died in 2018 is the killer. The investigators involved say the evidence is "irrefutable" and that they have found at least 6 people Poste made credible confessions to. They have also matched Poste to the crimes through photos found among Poste's belongings, identifiable scars, as well as clues in the Zodiac letters that point to Poste. A former Army counterintelligence agent, Jen Bucholtz, said in one letter sent by the Zodiac, "the letters of Poste's full name were removed to reveal an alternate message."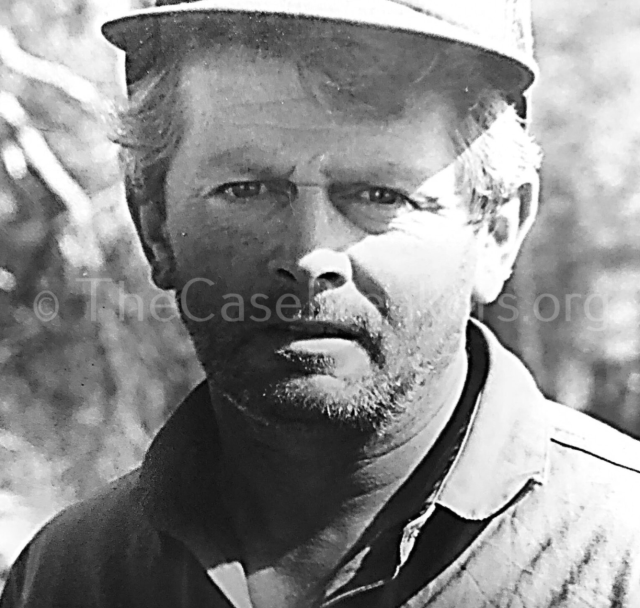 The Case Breakers also believe they've found evidence tying Gary Poste as the Zodiac to the Halloween 1966 murder of Cherri Jo Bates in Riverside, California. They believe Bates was the Zodiac's 6th victim. Recent developments in that case include information that one handwritten letter sent to police after the crime was a hoax by an individual who was a "troubled child" at the time of the murder and was playing a sick joke on the family. At the time, FBI profilers had created the following profile for the killer based on the crime itself and other (typed) letters the killer had sent to police that included details of the crime not known to the public:
"He is obsessed and pathologically preoccupied with intense hatred against female figures—all the more so if he sees the young woman as attractive. Because of his own unconscious feelings of inadequacy, he is not likely to act out his feelings sexually, but in fantasy, as a rule. The fantasy can take on aggressive aspects … I would like to emphasize that there is a real possibility that he can become homicidal again."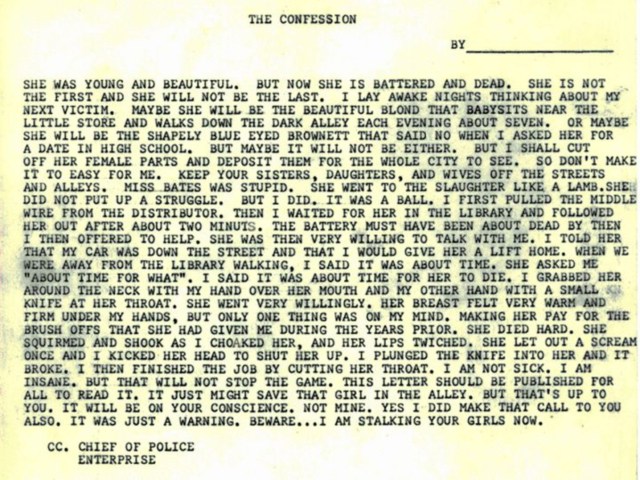 In his book The Cases That Haunt Us, the original "mindhunter" John Douglas speculated that Cherri Jo Bates was indeed one of the Zodiac's early victims and as such solving her murder would likely lead investigators to the identity of the Zodiac because he likely "hadn't yet perfected his techniques". Evidence linking Bates' murder to the Zodiac crime includes a message carved into a desk at Riverside college where the murder occurred that shared similarities with later Zodiac letters.
the wildest thing about them reportedly "identifying" gary poste as the zodiac killer is that his best friend (?) glynn barnes has been trying to tell everyone about it for years 😭 pic.twitter.com/OEWC2y2hgT

— jetka⁷ 🎀 (@pota_twt) October 7, 2021
The Case Breakers have now been given access to a site where they believe they will find guns and ballistics (and fingerprints) linking Gary Francis Poste concretely to the Zodiac murders. They say they were aided in their search by a former criminal who was part of the Zodiac's "posse" but became a whistleblower as they grew older and became ashamed of their actions. The whistleblower has given the Case Breakers locations where he witnessed Poste burying weapons used in his crimes. Poste's neighbor, who has known him since she was a child in the 70s and 80s says he taught her how to shoot guns and was controlling and abusive.
"As I'm adult thinking back, it all kind of makes sense now. At the time when I was a teenager, I didn't put two and two together until I got older. It hit me full-blown that Gary's the Zodiac."
Another witness says she married Gary Poste's son and during the marriage Poste and his posse harassed her and even damaged her vehicle.
We expect more information to be posted to the Case Breaker's website as this story develops.
Update 10.7.21: The FBI has said that there is no new information to report and the case is still open. Case Breakers may have jumped the gun. It sounds like they are still actively working on collecting evidence and will share updates when they have them.
Your favorite tradition is back. Follow @nowscreamingpv for screams all year long.