Hello Creepy Catalog readers,
We have a special spooky summer themed weekend watch guide today with a batch of seasonal summer favs! Who doesn't like curling up with a nice shark movie or watching a pack of teenagers get stalked in a beautiful remote cabin? Pretty much no one. Here's the best of horror streaming for this weekend, (8/13-8/15):
Streaming on Prime:
Midsommar (Prime). We can't talk about summer horror movies without including this powerful, strange, and creepy movie about a midsommar festival in an isolated Scandinavian cult. I have to disclose that I am fully on the Midsommar hype train and it's one of my favorite horror movies of all time. There are some people who don't like or don't "get" the movie, but my litmus test for whether someone will love or hate this movie is whether they've ever been in a toxic relationship. Do with that information what you will.
If you liked the vibe of Midsommar but don't feel like watching it again, try the 1973 British version of The Wicker Man which has a similar vibe and is very creepy! It's streaming on Netflix this month.
Streaming on Netflix:
What Keeps You Alive (Netflix). We have to include a "lovers in a remote cabin" horror movie for a summer themed list. This new Netflix movie is actually super fun and creepy. If you have plans for a lil summer vacation with your partner, definitely watch this movie beforehand.
Streaming on Hulu:
Jaws (Hulu). I am firmly in the "Jaws is a horror film" camp though there are haters out there in the horror world who would say otherwise. Everyone remembers seeing Jaws for the first time. Everyone remembers not swimming in the "dark side" of the pool afterwards because, you never know, there just might be a great white there and after seeing this movie no one is taking any chances. If you're looking for something newer, 47 Meters Down and 47 Meters Down: Uncaged are on Amazon (Uncaged is included in Prime membership) and both are super suspenseful and scary!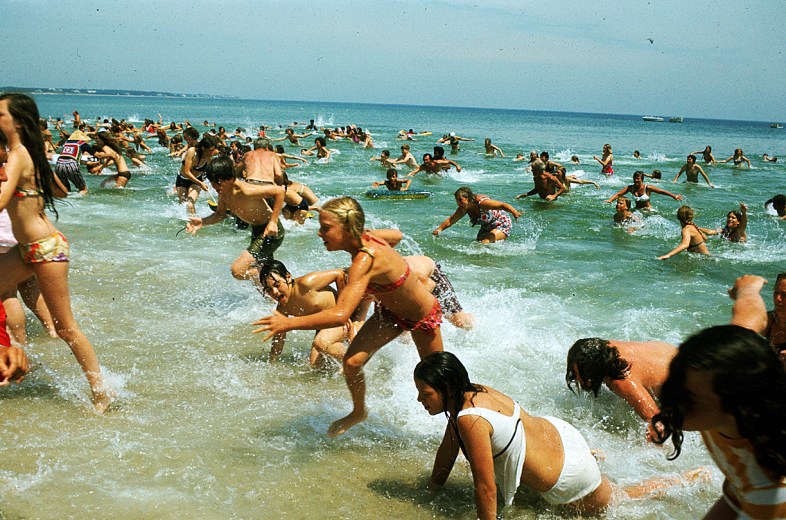 Other horror happenings
— The real Annabelle doll just escaped the Warren's Occult Museum.
— "I matched with a guy on Tinder who doesn't exist"
— Another kind of seasonal horror movie viewing: Tornado movies
— The very, very good Creep and Creep 2 both streaming on Netflix if you're craving a double feature.
We'll see you next week with a fresh batch of recommendations based on what's streaming! Stay spooky!