A Tarot Spread With The Magician As The Significator
If I were to query
A tarot spread
For how I've
Been feeling lately
They would all be a cup
And upright
Except maybe
The ace of cups
Upturned
And
Pouring
Out
everywhere.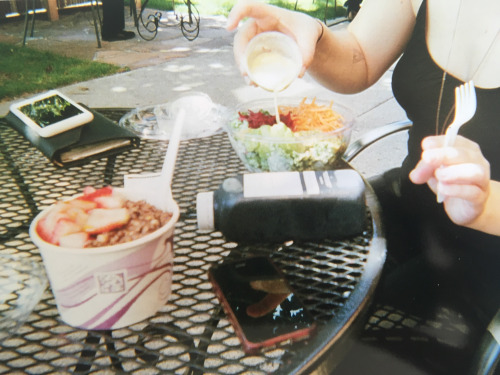 Love Spell For The Full Moon In ♋️ Cancer
We sit under cedar rafters
Cross legged and
Palms pressed
Together
I say that I will make you the best person you can be
And
You will make me
Too
And
I trust you completely
And
Everything in our lives together will be good and beautiful
And
With my eyes big like
Saucers
In the Cancerian full moon
(Imagine that light on your skin in your bedroom at night)
I confess
(Light a candle with a wooden match)
Each
(Wrap each arm around your body and
Compress
And
Soften)
And
(Exhale deeply)
Every
(Soften)
Way that I love him.
(Soften).
St. Chrissy's Breastplate
No matter how good you are
You will do many bad things
When someone harms you
Consider
They too, might be trying.