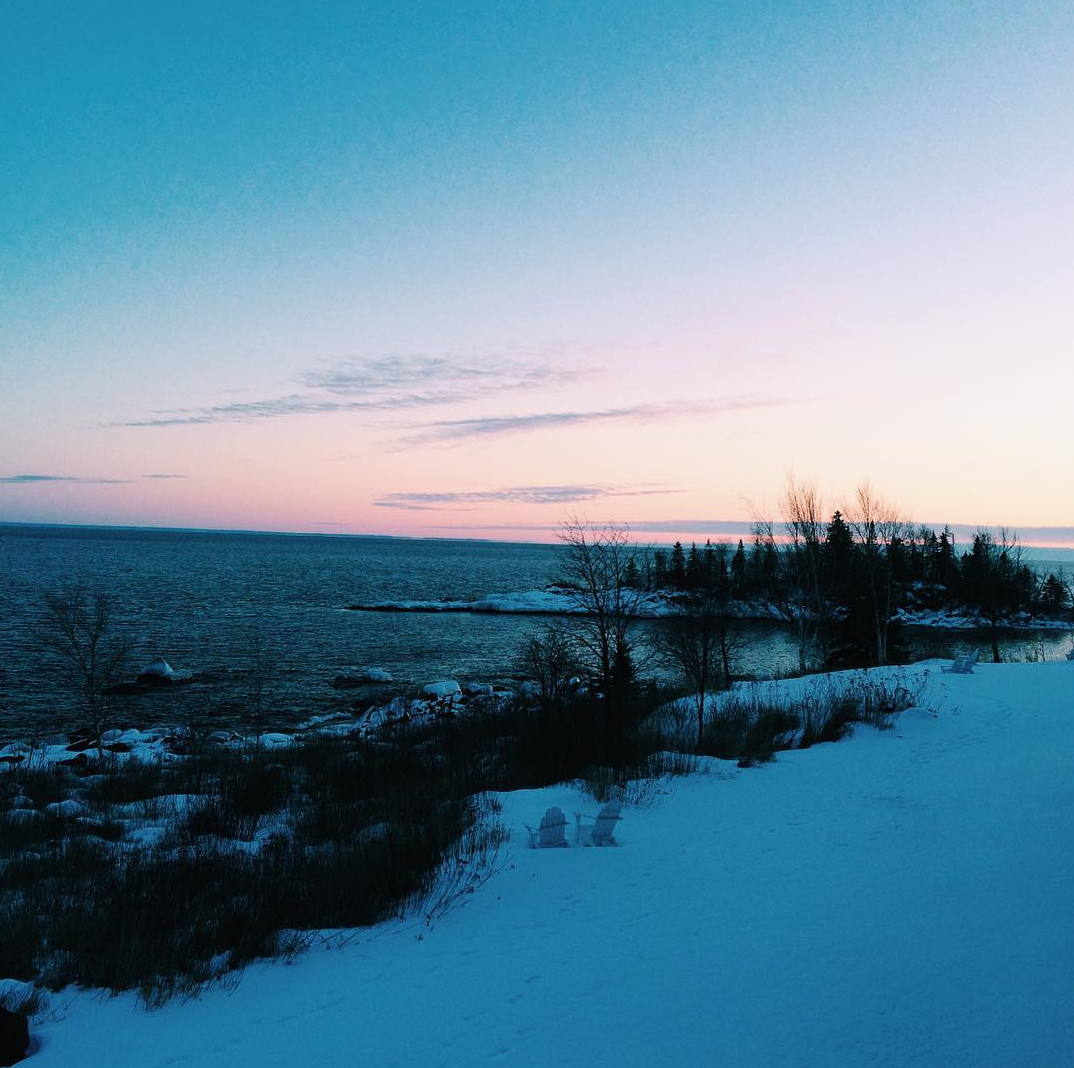 All day I keep walking over to the deck so that I can open up the doors and stick my head into the cold air and listen to the waves crashing onto rocks below.
For years I have been thinking about that song about dirt. I keep driving to beautiful places and Instagramming them just to say "makes you wanna build a ten percent down white picket fence house on this dirt."
There is something about these places that makes me finally feel like putting down roots. That makes me wish for a house and someone else in it. And dogs running around, always.
In my everyday life, I don't think I want to buy a house in the middle of nowhere. I don't want the guy for the sake of having the guy. I don't want to slow down, or stop. I don't want to disappear.
But there's this mood I'm in when I'm someplace beautiful. I get reminded that I could have this life that is only made up of the things I want: earthy views and loving someone who understands how to be loved, animals and books and fires outside.
Even though it isn't that easy.
I was trying to explain to someone recently what it is I like about poetry. I said it's like how they feel about music. When it's good it takes you into the bigness of the moment. You get this clear picture of everything you care about.
It's the same feeling here in this place with those waves crashing. The things I want are naked and sturdy, ready to be born.