Over 'The Hills': The Afterlife of @heidimontag and @spencerpratt: http://t.co/udJ6l8tv16 pic.twitter.com/foQkPaqqwx

— Complex Pop Culture (@ComplexPop) October 14, 2015
In a relevant, gripping feat of journalism, Complex ran an in-depth profile of the amazing human relationship that is Speidi. Here are just a few of the things we learned from a truly amazing, hopefully award-winning profile:
1. Heidi and Spencer now live in Spencer's dad's house. Spencer's mom is unhappy they are supporting their adult son and his adult wife in this manner.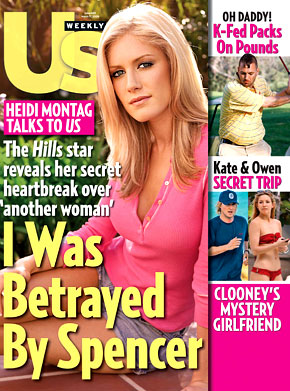 2. Their decor includes framed copies of their tabloid covers from US Weekly.
3. Spencer's first crystal cost him $75,000. For reference, the largest crystal I've ever seen was an amethyst tower that was taller than me, it was $5,000. Here are TWO crystals larger than a person that are only $28,000.
4. If you were wondering how he spends his time, Spencer has two podcasts: "The Spyson Hour" and "The Sheriff of Baghdad."
5. They mostly hang out at the Mexican restaurant near their house, Delgado's, where they drink a lot of tequila. Spencer says of Heidi: "Tequila is like her spinach."
6. If you believe them, there really is an LC/Jason Wahler sex tape floating around. Spencer confirms he's the one who leaked the story to the tabloids.
7. Heidi refers to Lauren Conrad as a "bitch."
8. Spencer says, ""Lauren is a cold-hearted killer. That's what people don't get. She will cut you in your sleep."
9. Spencer says Heidi's mother and sister were paid "twenty thousand dollar checks" to side with Lauren and disagree with her on TV. They have since repaired their relationships.
10. Spencer regrets the opportunities that passed him by while he was in his heyday, saying "Presidents of networks would be like, 'Come in,' and I would be like, 'Come to me.'"
[youtube https://www.youtube.com/watch?v=wHZYGrC40Ko&w=420&h=315%5D
11. The couple has spent $3 million on Heidi's music career.
12. In case you forgot, Spencer's rise to fame is tied to the Kardashian's. His (former) BFF Brody Jenner is a (former?) step-sibling to the crew. Brody's mom, Linda Thompson, is an ex of both Caitlyn Jenner and David Foster — who now appears on Real Housewives of Beverly Hills as Yolanda Foster's husband, and the stepdad of supermodels Gigi and Bella Hadid.
13. This is why David Foster has written and produced songs for Heidi for free.
14. Spencer claims Kris Jenner asked him to manage Kim.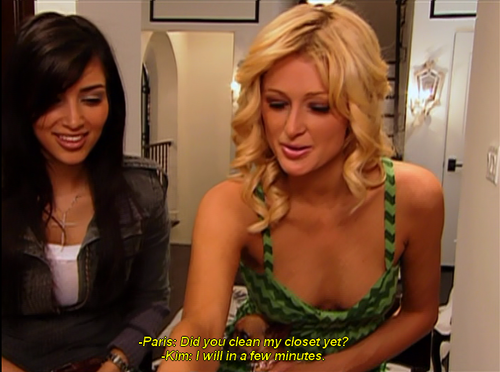 15. Kim Kardashian West used to organize Heidi's closet. Apparently deleted scenes from The Hills confirm this but it's well known she did this for Paris Hilton (as documented on The Simple Life) and is the reason she was on the public's radar when her sex tape leaked.
16. Heidi brushes Spencer's hair.
17. Heidi is "living her dream as a housewife."