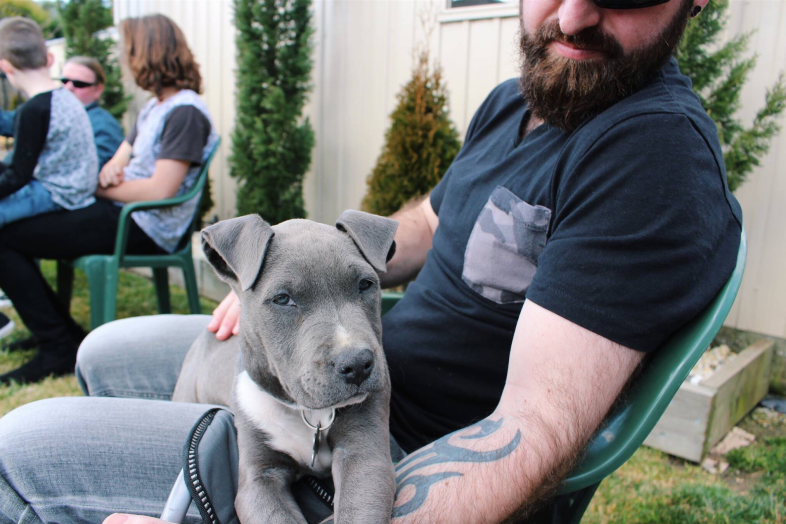 1. They are warm-hearted. People who love dogs have big hearts. They are kind, empathetic and generous. They are the person in every friend group who you call up for happy hour when you're having a rough week and need someone to talk to. As a boyfriend, they never give you a cold-shoulder when they're in a bad mood. It's not in their nature to be anything but loving.
2. They never lose their sense of playfulness. Dogs are not like well-mannered cats. They are gregarious and boisterous and loud and messy. No matter how old a dog-lover grows, they never outgrow the simple joy they experience while throwing a ball around or walking with their bare feet in the grass. In relationships, they joke around and make you belly laugh. They are young souls who always remind you life should be fun.
3. They are good cuddlers. Ask anyone who has tried to sleep on a couch with a 90 lb dog who insists on being the big spoon.
4. They are are responsible. Think about the person you would call if your car got a flat tire or if you had to have someone pick you up from the dentist — is the friend you're picturing a cat-lover or a dog-lover? Chances are, it's the latter. Dogs teach you about doing something for someone when it's not fun. No one wants to wake up early on their day off and let the dog out, but you do it because you love your dog. This is the kind of person you want to be with. They will take care of you when you're sick, when you're sad, when your job is a horror show — these are the kind of people who know how to be there when times are tough.
5. They will be good dads one day. This much is apparent just from the amount of care they give their 'lil beast.
6. They are the perfect balance between active and lazy. They can spend an entire lazy Saturday curled up on the couch with their pup watching Netflix, but the next day they'll be at the park or hiking.
7. They know how to express affection. You will never have to pressure a dog-lover to say "I love you." Being a dog dad has taught him how to be open about how he feels. Sometimes it's with words, sometimes it's with treats, sometimes it's a special scratch behind the ears — or the human equivalent of rubbing your shoulders. When he feels strongly about you, you'll know.