1. The movie Wolf Creek drew international attention to Australia's backpacker serial killer problem. The film claimed to be "based on true events." While the story in the plot is completely fictional, there is a history of murders and disappearances among young people who traveled the outback.
2. Specifically, Wolf Creek took inspiration from the crimes committed against travelers Peter Falconio and his girlfriend Joanne Lees:
Falconio and Lees were travelling at night along the Stuart Highway near Barrow Creek (between Alice Springs and Tennant Creek) in the Northern Territory on 14 July 2001, when a man (later identified to be Bradley Murdoch) in another vehicle flagged them down, and told them that he had noticed that their Kombi had engine trouble. After Falconio went to the rear of the vehicle with the man to investigate, Lees heard a shot fired. The man then threatened Lees with a gun, tied her up and covered her head, but she escaped while he was distracted (apparently while moving Falconio's body). She hid for five hours in nearby bushes before running out onto the road and flagging down a truck driver who removed her cable ties and took her to safety. Falconio's body has never been found.

At the committal hearing in December 2004, Lees told the court that her assailant tied her wrists together behind her, put a sack over her head and forced her into his ute (pick-up truck). She also stated that the person forced her between the seats of his vehicle and into the rear of his vehicle. She said she escaped from his ute and fled into the dark, hiding under bushes, while he tried to find her with a torch. Expert Aboriginal trackers, called from a nearby settlement, could find no sign of tracks other than Lees' in the vicinity. Tracker Teddy Egan stated, "I see tracks where she run and fall down beneath tree. She lie there, hiding".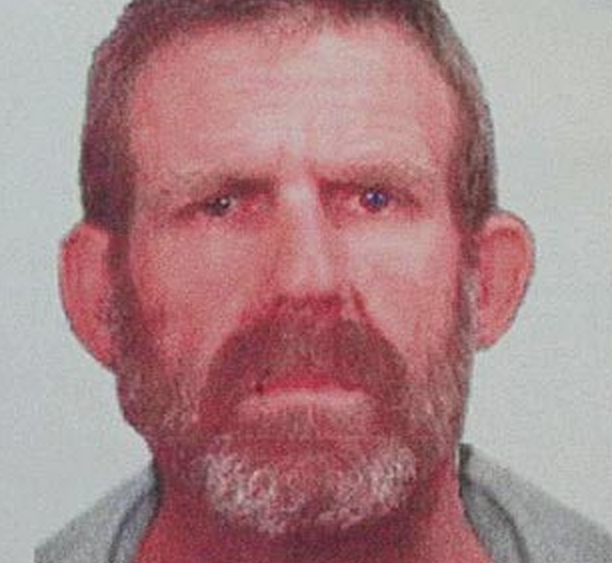 3. Bradley Murdoch, Peter and Joanne's assailant, is believed to be innocent by some. There were no tracks searing for Joanne in the bushes, and despite a large investigation, Peter's body was never found. Some people also claim to have seen Peter at a gas station after he was supposed to have disappeared. Peter is officially presumed dead and Murdoch is serving a life sentence in prison.
4. A second backpacker killer, Ivan Milat, was convicted of murdering 7 young backpackers. This is how the murders were tied together:
There were similar aspects to all the murders. Each of the bodies had been deliberately posed face-down with their hands behind their backs, covered by a pyramidal frame of sticks and ferns. Forensic study determined that each had suffered multiple stab wounds to the torso. The killer had evidently spent considerable time with the victims both during and after the murders, as campsites were discovered close to the location of each body and shell casings of the same calibre were also identified at each site. Joanne Walters and Simone Schmidl had been stabbed, whereas Caroline Clarke had been shot numerous times in the head and stabbed post-mortem. Anja Habschied had been decapitated and other victims showed signs of strangulation and severe beatings. Speculation arose that the crimes were the work of several killers, at least two, and later, after the killer was identified, Ivan Milat's sworn statement had suggested anywhere up to seven people were involved.
[youtube https://www.youtube.com/watch?v=R8AmIuAsI8M&w=560&h=315%5D
5. The police were tipped off to the face that the killer might be Ivan Milat by a hitchhiker who had once been picked up by Milat. Milat threatened him with a gun but the hitchhiker successfully ran away.
6. In prison, Milat severed his pinkie finger with a plastic knife. Later, he went on a hunger strike, demanding a PlayStation.
7. Milat's great-nephew Matthew Milat performed a copy-cat murder at the park his uncle buried his victim's bodies at. There, he struck David Auchterlonie in the head with an axe on the victim's 17th birthday.
From an Australian news story about Matthew's sentencing:
During the sentencing, Acting Justice Jane Mathews described how Milat chased Auchterlonie around a car which was parked in the state forest, after accusing him of spreading stories about him.

She said the sound of the axe striking the victim on the head was captured on the mobile phone recording.

Justice Mathews said Milat later gloated about the murder, saying: "That's what the Milats do."
8. Ivan Milat kept hundreds of "trophies" from his victims. The Daily Mail did a photo post of them here.
9. There was going to be a $150 per person "extreme terror tour" of Milat's campgrounds (where he buried his victims). It was cancelled due to mass public outrage.
10. Another killer, Andy Albury, confessed to killing 14, most of them young travelers making their way along Australia's Flinders Highway. He was only convicted of one murder.
11. Here is a Redditor's true account of backpacking in Australia:
This happened a couple years ago when I was backpacking in Australia.

I traveled around driving a van, like many backpackers there do, as it saves a lot of money with accomodation. I usually slept in rest areas, gas stations or wherever I could park.

This one night, I've been driving for a few hours and started to feel sleepy. I decided then to stop in the next rest area, in the middle of nowhere. Parking in that location during day time could be a great idea, but at night it seemed like a horror movie location.

There were no cars parked there (I know, I should park where there were more people around, but I was really drowsy) and no lights whatsoever. I turned off the engine and closed the curtains of the van.

It was not long before dawn that I heard some heavy knocking on the side of the van: "Open up, it's the police!" Nothing wakes you up faster than that. My heart was racing. I was just adjusting to the adrenaline rush in my system when they repeated the heavy knocking, saying it was the police.

My first thought is that I parked somewhere I shouldn't, but then again, it was the middle of nowhere and it was a rest area.

Before opening up, with my mind telling me that that situation was weird as fuck, I decide to go slowly to one of the windows and look through the gap in one of the curtains.

I could clearly see the shape/shawdow of a guy standing beside the van. His car wasn't too far, but it didn't have any lights or flashing lights on. This guy was definitely not a cop.

Bringing up the courage I had left I just shouted: "Get the fuck away! I have a gun and I'm calling the cops on the radio!" I didn't have a radio or a gun, but that seemed to faze him. I saw him getting back on his car, and – to add to the creepiness – someone came out of the bushes and also got in the car.

They left and a few minutes after that, I turned on my van and drove in the opposite direction they went to.

Safe to say that I never slept in another rest area that didn't have at least a couple other cars parked. I don't know what those people wanted, but with Australia's history of backpacker's serial killers, I'm very happy to be here today!