This week on The Bachelor we dive into the long-anticipated Fantasy Suite dates. Can you believe these used to be controversial?
Of course the question in the air is whether Becca will tell Chris she's a virgin, how he'll respond and whether she goes to the Fantasy Suite. From the beginning, this is kind of a non-issue. Of course Chris is going to be okay with Becca being a virgin, it shows she has good midwestern values (even if they're more conservative than Chris') and it's easy to understand her decision and be okay with it, knowing you'll probably have a short engagement and a wedding paid for by ABC.
The crew is in Bali this week, which is good because we were worried the franchise was bleeding money or something because all they've been able to spring for so far this season is New Mexico and South Dakota.
---
#BachelorNation Gossip Alert
---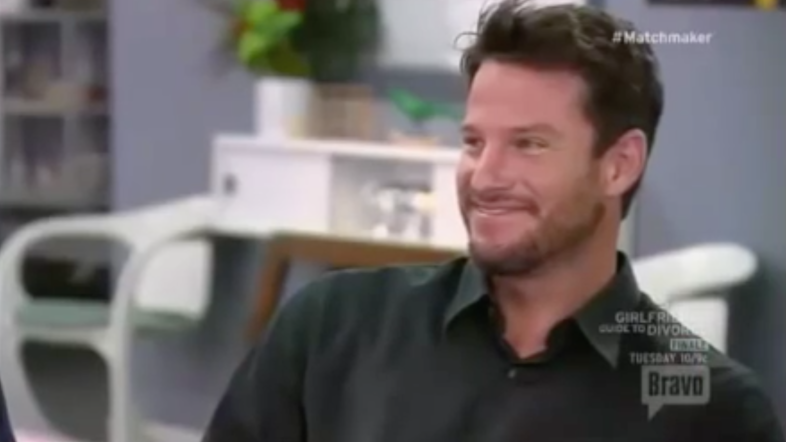 This morning I was settling down to catch up on all the crappy TV that is not The Bachelor and who did I spy as the newest contestant on Bravo's The Millionaire Matchmaker? Jesse Kovacs, from Jillian's season of The Bachelorette and who we last saw hooking up with two different women (in one night) on Bachelor in Paradise:
But what happened was, there may have been some activity between myself and Lucy on the way back from our date. But then once we got back to the resort, we all kind of just separated, and I ended up sort of hooking up with Christy, and fell asleep in their hut. Christy and Lucy were sharing this hut, and I woke up at like 5:30 in the morning, and I literally opened my eyes, and Lucy's face was like a couple inches away from mine. I kind of shook it off and stood up and grabbed my clothes and got out of there. The whole threesome thing, that didn't happen.
Jesse told Patti Stanger he was ready to settle down. Because he's notoriously shallow she made him choose his date by asking potential girls questions without being able to see what they look like. Of course all the women were gorgeous anyway and he ended up hitting it off with the girl and got Patti's stamp of approval.
---
Here's how the girls did this week
---
Kaitlyn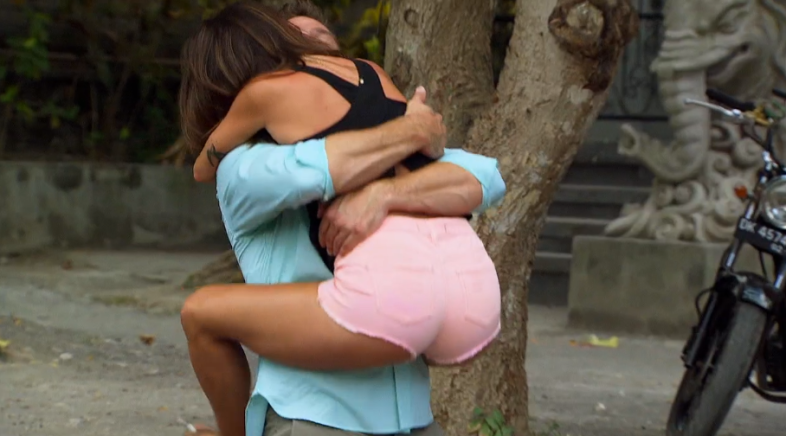 Chris reintroduces Kaitlyn by saying, "Kaitlyn is the kind of person I could see being in my life." Whoa there, don't overload on the gushy compliments.
They walk around Bali and drink beer and play with monkeys and it's easy to see they have a natural chemistry for hanging out, though it definitely feels more platonic than romantic. At night they have a romantic dinner light by paper lanterns and Kaitlyn continues to push herself to be open and vulnerable with Chris.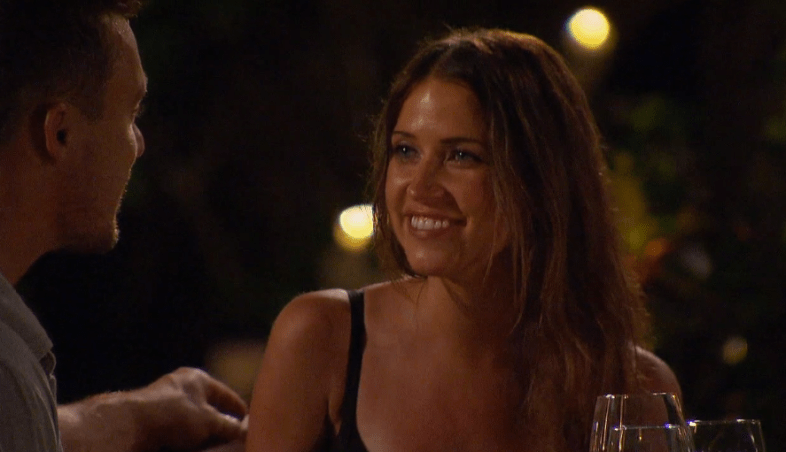 In the fantasy suite, Kaitlyn says she is falling in love with Chris, and he says he is falling in love with her too. To the camera, he says he's really excited about Kaitlyn and feels like this night took their relationship to the next level. Hmmm.
Sidenote: WHERE DO I PURCHASE THIS BATH?!?!?!?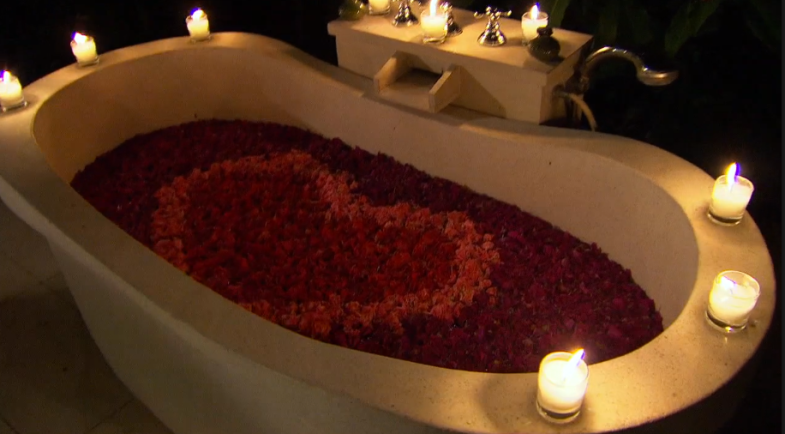 Whitney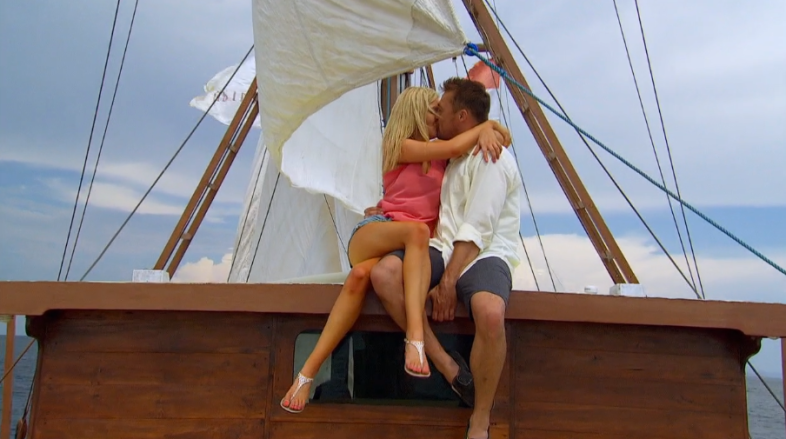 Whitney gets what is hands down the best date in Bali. If Chris is planning them it's easy to see that Kaitlyn is the one he can chill and fool around with, Whitney is the one he takes on a nice date, and Becca is the one he's not sure about.
Whitney continues to worry about the non-issue of her sister not giving her "full approval" to Chris. Chris pretends to care while he worries about whether Whitney would be truly be happy uprooting her life and moving to Arlington.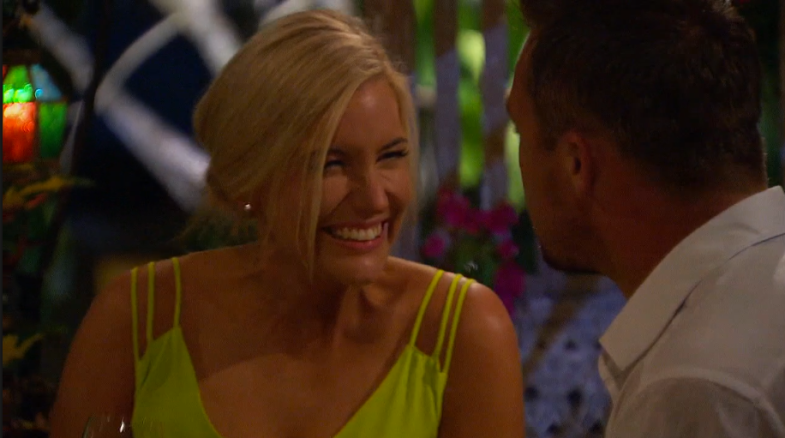 At their dinner date, Whitney seemed the least smiley of the girls, and she definitely usually has a smiley disposition. There's no doubt this is because of how seriously she is taking their relationship. She explains to Chris that she wouldn't choose Arlington, but she wants Chris and she wants a family and if he chooses her she's ready to be a stay at home farmer wife and start having babies. Chris totally seems into that idea, if not because he's kind of baby-crazy then because it's a realistic scenario in which one of his choices is happy to move to Arlington.
They both say yes to the Fantasy Suite (obviously) and spend the night dry humping (probably).
Becca
I don't think Becca's virginity is a real issue EXCEPT that Chris is worried that Becca hasn't been in love before, which is fair as she is 26 and he's 33 — it's normal to wonder about whether she's just at a very different place in her life — and never having been intimate puts a whole new weight on that difference. If Chris is marriage and baby crazy, is he going to take a chance on someone like Becca who might take a long time to get to the place he already is?
However they seem to be on the same wavelength as people and their personalities work together. Chris also seems super into Becca, maybe even moreso than the other girls. For their date, they go to a rural farming village and Chris gets to nerd-out about Balinese farming techniques.
At dinner Becca agrees to go to the Fantasy Suite where she drops the V bomb on him. Chris doesn't care and tells her it doesn't matter to him. Obviously.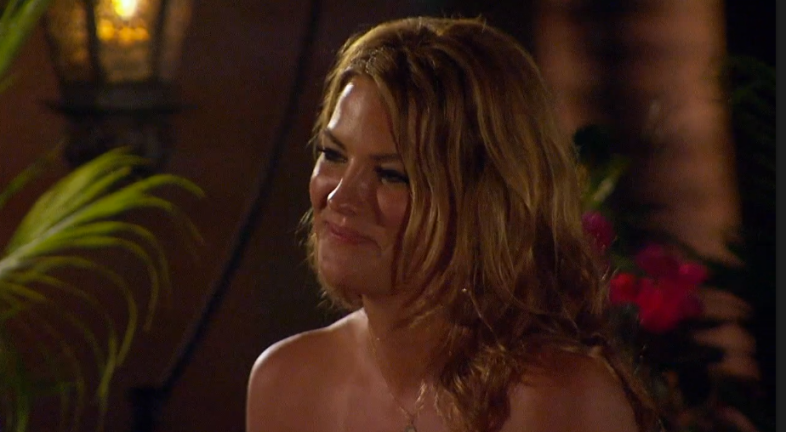 In the morning Chris tells us that their overnight date was a bit weird because he left with more questions about Becca and whether she had the kind of feelings for him that warranted keeping her around when Kaitlyn and Whitney are both in love with him and ready to move. He doesn't know if he can pick Becca knowing she might not be there.
---
The rose ceremony
---
From talking with Bachelor Godfather, Chris Harrison, we know Farmer Chris' mind is not completely made up about who he is sending home tonight, which is crazy. He begins — and then immediately interrupts — the rose ceremony by asking for some private time with Becca. Seeing a limo ride of shame in her near future, Becca pulls out all the stops and opens up even more to Chris, reassuring him that she *is* falling in love with him.
Chris returns with Becca and Kaitlyn seems to immediately know she's going home — both girls assumed he was telling Becca she was going home while they were gone. Sure enough, he gives his first rose to Whitney and his second rose to Becca. He ushers a visibly shaking Kaitlyn to her limo.
Here's the deal. At this point, Chris *has* to choose Whitney.
I don't think there is ONE right person for everyone. You can be happy with any number of people and you'll be happiest if you pick a kind and generous person that you get along well with. I think Chris should choose Whitney. He has feelings for Becca too, and she seems really great, but Whitney seems like a sure thing. She's ready to be in love with Chris and move to Arlington and do the work of making their relationship work when the cameras are off. Knowing this, and knowing that Chris really wants to walk out of this with a family on the horizon, he has to choose Whitney.
That said, on the preview it seems like ABC is setting it up as a Whitney = Safe, Becca = The One dichotomy, which means he's going to choose Becca, because no one wants to root for the "safe" choice because we're conditioned to think that's not as "real" as one that's uncertain. Maybe this is why we haven't heard any hints of Chris' happily ever after post-Bachelor life, he choose the uncertain choice and it didn't pay off.
---
Burning questions for next week's episode
---
Will Chris miss wearing a skirt all the time?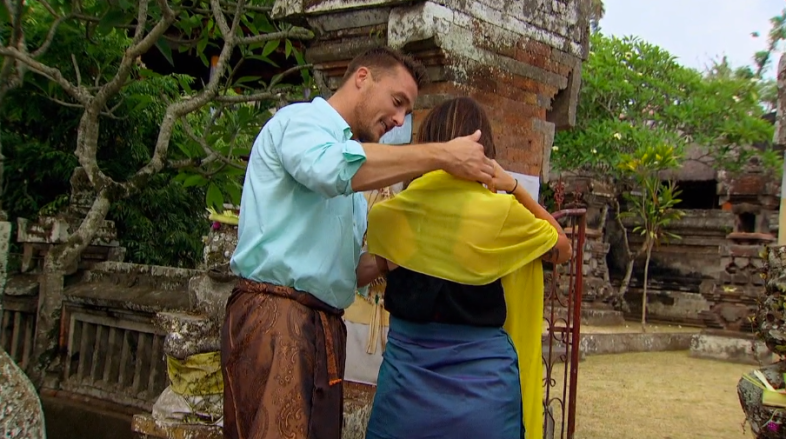 Who will be the ugliest ugly crier on 'The Women Tell All'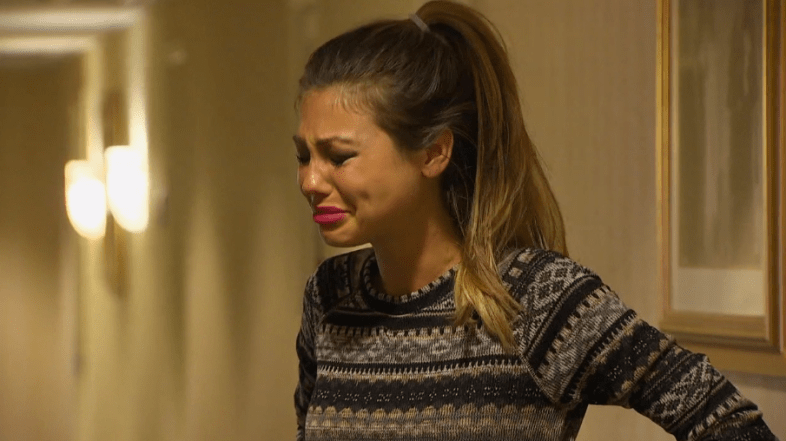 Will Britt confront Carly for outing her to Chris?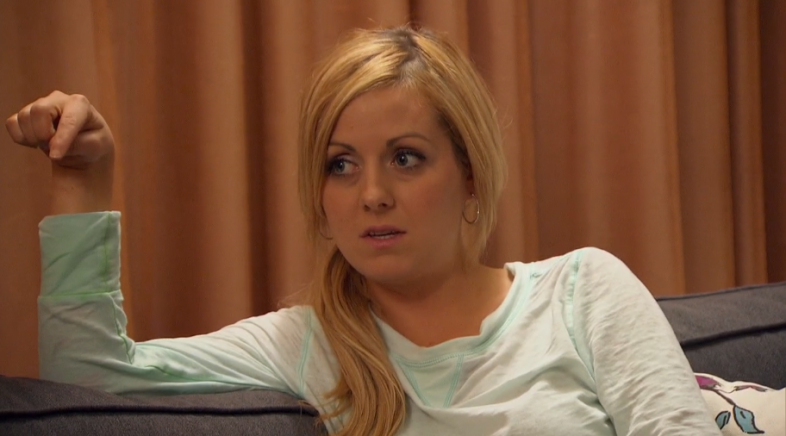 What kind of crazy will Kelsey bring to this reunion?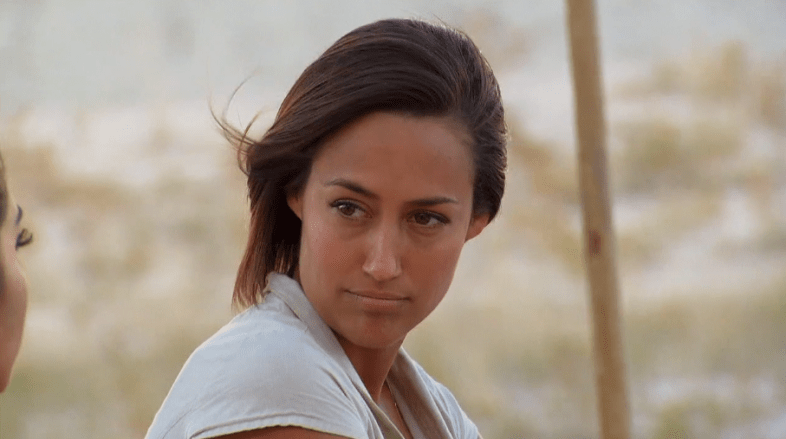 See you next week!