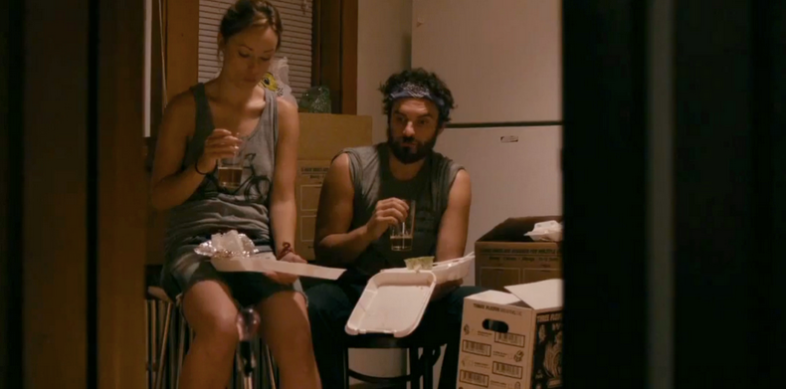 Moving is a stressful life event. I have had 3 apartments in 2014 alone. Three apartments!!!
Backstory to prove I am not an unstable person: The first apartment I had in LA I lived in for two years. Great. The second apartment I had I lived in for one year. Also great. (I moved out in June 2014 to be closer to the beach.) I moved in to my third fabulous apartment in June, and have been there for 6 months. Great! But, my roommate and her man are moving in together, so it became time for me to look for my FOURTH place in 3 and a half years of living in this crazy town. I now have a place that I am moving in to on Sunday, and I could not be more excited.
Now, I don't know how many moves it takes to call yourself an expert, but I am definitely not an LA move noob, so I thought I'd share some of my tips and tricks on the art of moving here with you today:
1. Keep a list of things you want close to you during your move, and pack them up accordingly. Example: I never let my jewelry get on a moving truck. It's just my personal preference to pack it myself and put it in my car. That way I know exactly where my valuables are and if anything gets lost or misplaced, it's on me. You may also want to separate important documents like lease information or your passport . Keep these valuables on your radar and write down where you have put them.
2. Lay out your "personal" essentials and pack them in a weekend bag. Example: Toothbrush, tooth paste, hairbrush, deodorant, medication, other toiletries like shampoo and soap, toilet paper (!) etc. I also make sure to have a few changes of clothes (work clothes, pajamas, sweatshirt, workout clothes, undergarments, socks, shoes, etc.) handy.
3. Pack the home essentials in a neat, accessible way. Some of my must haves include: trash bags, cleaning supplies, paper towels, paper plates, disposable forks and knives, dish soap, a sponge, Brita filter, my computer and computer charger, phone charger, pen and paper, etc. These are things I want to have on hand and not misplace / have to go out and buy again. I would also add hammer and wall hanging hooks/nails to that list, It may help to make a list of all the things that are essential to your home that you want accessible on your first night in your new place. I know that personally I wash all of my dishes once they come out of a moving box, so I try to keep a disposable cup  to drink out of and dishwasher detergent, on hand.
4. Pack things by category and label your boxes. It sounds basic, but why throw in your christmas decorations with your tupperware? If you get tired and decide you don't want to unpack some boxes, they may end up getting shoved in a closet somewhere. This is just the reality of moving. You don't want to mismatch items. You'll be left wondering where all your tupperware is until December rolls around, and it all appears.
5. Put your clothes in a box and be done with it. I've moved clothes in a number of ways – kept them on their hangers and packed them in trash bags (I liked that strategy, too,) but at the end of the day throwing my dirty laundry into a box, and laying my clothes neatly in another box, just simplified the hassle of trying to make everything perfect. If you have clothes that are dry clean only and must be hung, you may want to consider putting them in a separate, special container (i.e. they have sweater boxes at  places like The Container Store, or a hanging wardrobe.)  It just so happens all of my dry clean only items are already in a trash bag needing to be taken to the dry cleaners… so I just tossed that in a box. For my beloved purses I packed them delicately into a larger tote bag so they wouldn't get smushed.
6. Lastly, keep bath towels, dishtowels, and sheets out to help wrap up delicate items like pictures or wall hangings. (Don't forget to leave one set of clean towels to use and clean sheets for sleeping on! Or have your sleeping bag handy.)
I hope this helps! What are your favorite moving tips and tricks?