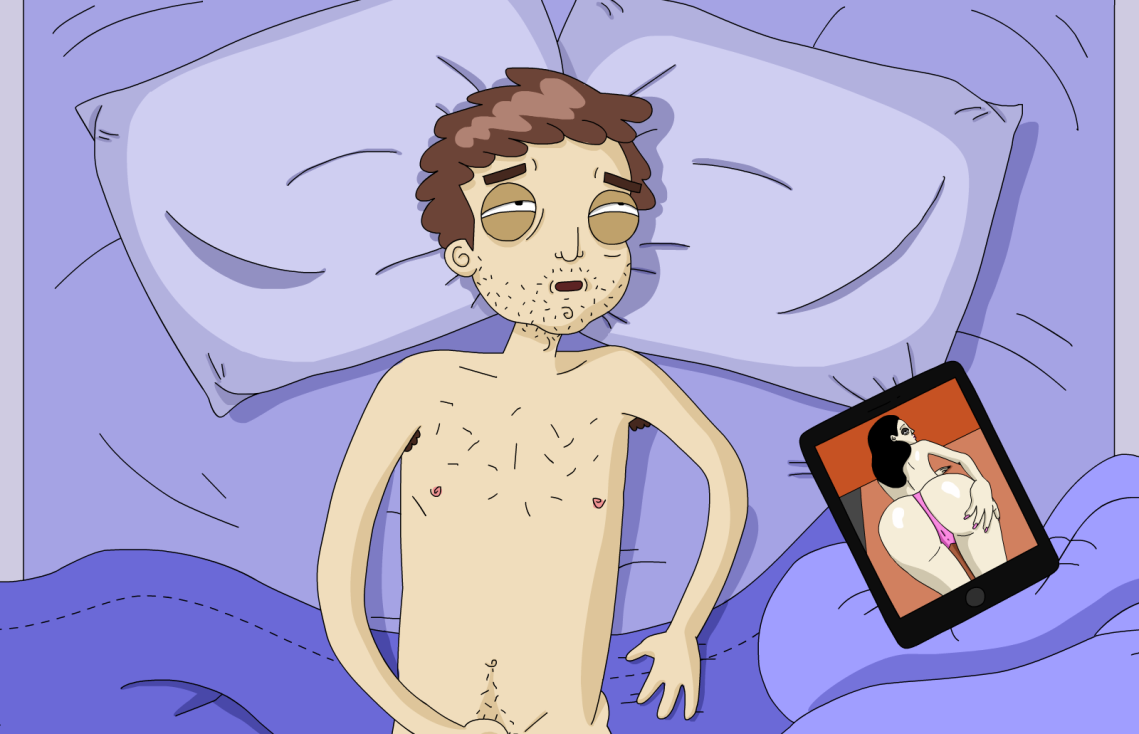 It's my belief that this generation has the greatest generation of LOSERS that ever walked the planet.
What's a loser?
According to the dictionary:
A person or thing that loses or has lost something, especially a game or contest.
synonyms:
defeated person, also-ran, runner-up
According to the Urban Dictionary (my preference):
"Someone who generally sucks at life."
My definition of a loser:
"A person who knows he shouldn't do something, is educated on the consequences, but chooses to do it again and again, while complaining and low-key blaming other people/circumstances for his predicament"
If you've been consistently using porn, I'm willing to bet a lot of money, that while you may have achieved some basic goals in life, such as having your own apartment or home, having a steady job, maybe even a girlfriend, you have NOT achieved any of true burning desire. I'm willing to bet that you are nowhere near your potential and you KNOW it.
Some of the most common goals you may have that you have not acted on could be writing a book, starting a blog on a topic you are interested in, traveling to a few international destinations, learning a new language, dating a specific sort of person, having a lot more exciting sexual encounters with attractive people, living in a bigger city, becoming wealthy, developing and athletic, aesthetic physique, and so on.
All these goals, are NOT impossible. They have been attained and are being attained by thousands of people as you read this.
The average porn user, though has probably attempted these things. If you are the average porn user, your greatest pain stems from not living up to your potential and your greatest fear is growing older and become a loser.
Guess what?
"How you do anything is how you do everything."
This simply means that you are already a loser.
Stay with me, because I'm going to prove this scientifically.
The average porn user probably has a dusty Rosetta Stone box or pack of Pimsleur language CDs lying somewhere.
The average porn user probably signed up for a pickup artist program, and either never finished it, or made one approach, then quit.
The average porn user wants to get ripped. Reads up how to do so on multiple blogs, runs out, buys all the supplements, get into a serious gym regimen for 2 weeks , then gives up when he doesn't see results.
The average porn user decides to start a blog or online business- buys the domain name, maybe even sets up a website, posts a handful of time, then simply quits.
The average porn user wants to be more productive, so he decides he will wake up early every morning, prepare for the day and kick ass. He does this for a few days,then one day decides that its too hard to wake up. He hits the snooze button and that's the end of his little adventure.
Can you relate to this? Have you been doing this for years and years?
I know you have, because I used to be THE average porn user.
I never really connected the dots till I was off porn for a few month, and my life began to SOAR.
Years later, I learned how porn had hijacked my brain and was making me a loser.
I'm going to tell you why you can't seem to quit being a loser.
Its called "Hypofrontality"
Hypofrontality means a decrease in cerebral blood flow to the prefrontal cortex.
The prefrontal cortex is a part of your brain which acts as a highly advanced filter. It basically regulates activities that are goal oriented and discards those which aren't.
In addition to its filtration role, the prefrontal cortex plays a very important role in emotional regulation.
Your prefrontal cortex is filled with nerve ending. The more nerve endings you have, the more "conscious" your are. This means, your ability to perceive and understand highly abstract communication is increased. You're not one of those people who simple believes whatever they see on TV or read on the internet. You see the big picture.
As you can tell, the prefrontal cortex plays a very important role in the brain.
However, in the brain of consistent porn users, research shows that there is a decrease in blood flow to the prefrontal cortex, which as I mentioned earlier, is called hyofrontality.
Decreased blood-flow leads to a reduced number of nerve endings and reduction in the goal regulating function of the prefrontal cortex.
The first symptom of this is COMPULSIVENESS.
A person with hypofrontality feels an urge to do something he dislikes, BUT DOES IT ANYWAY.
It's that " fuck it, I'll do it anyway" attitude.
You know you will regret watching porn and masturbating…but you do it anyway.
You know you will regret not going to the gym and eating junk food, but you do it anyway.
You know that staying up late leads to you watching porn and waking up late…but you do it anyway.
You have become compulsive in your behaviors. This is not a joke, fellas.
This is a serious cognitive challenge that is holding you back at EVERYTHING which would make your life great.
Hypofrontality is a complete breakdown of your willpower on a cerebral level.
Some of you have been compulsively engaging in unproductive behaviors and quitting on your goals the moment they get hard for YEARS.
You may have convinced yourself that "you're not talented", or you weren't meant to do that, or "it's not your personality", or "that's not what makes you happy".
The truth is that you simply CANNOT finish any serious endeavor that you set out to accomplish.
You can't because your brain just wont let you.
The groups of people who most commonly exhibit hypofrontality are:
People who are often suicidal
Prisoners
Criminals
Sociopaths
Daily marijuana users
Most people why suffer from hyperfrontality actually don't know they have until they subject themselves to a serious cognitive challenge such as learning a new language, picking up a new skill, starting a business, writing a book, committing to a long term diet to lose weight.
Additionally, very advanced cases of hypofrontality are associated with:
Depressive disorders
ADHD
Schizophrenia
Bipolar Disorder
Yes, continued hyofrontality actually make you insane. I have met may advanced porn users, usually in their mid-thirties who struggled with porn from their teens, through their twenties, slowly compounding their issues, till they quite literally developed mental illnesses.
I'll be the first to make this claim, as alarming as it may sound, but:
Compulsive pornography use leads to mental illness.
The Good News:
All hope is not lost, though. Porn use can be stopped and the brain can be rewired.
Mindfulness meditation has been proven, even and over again to increase blood flow to the prefrontal cortex.
Intense aerobic exercise has also been shown to improve nerve connections in the prefrontal cortex.
Research is still being done in this area, but don't hold your breath, gentlemen.
There is more money to be made in KEEPING you compulsive than helping you overcome compulsiveness.
What can you do?
1) Learn how to meditate mindfully.
Sign your ass up for FREE 10 days of meditation at www.dhamma.org. They will feed you three times a day and put you up in a private room at NO COST to you, except for your time and dedication to learn the technique. If you feel you benefited from the technique, at the end of the training, you may give a donation is you can.
2) Start working out.
If you don't have the discipline to run or get on the treadmill everyday, join a martial arts class and show up to a class several times a week. As the years go by, I find running on a treadmill to be absolutely boring. I changing it up by switching between Muay Thai kickboxing and boxing.Do this for three months till you can't bear to go a week without hitting up your class.
3) Pick up a copy of Quit Porn In 30 Days. After 30 Days, join The Quit Porn Program and stick with it for 12- 24 weeks.
I've been in your shoes and this program goes DEEP. I also actively coach guys inside the program, responding to questions and guiding you along week by week.
As cliché as it sounds, boys, we've only got one life. I remember the first day I learned how to masturbate when I was 13. Little did I know that the pleasure I felt that day  would lead tome throwing away over a decade of my life.
Consider yourself fortunate to be aware of the dangers of pornography.
It's time to change from a loser into a winner and its starts by beating your porn use.
I'm not going anywhere – I'm right here to help you through this journey. I know how fucking tough it can get.