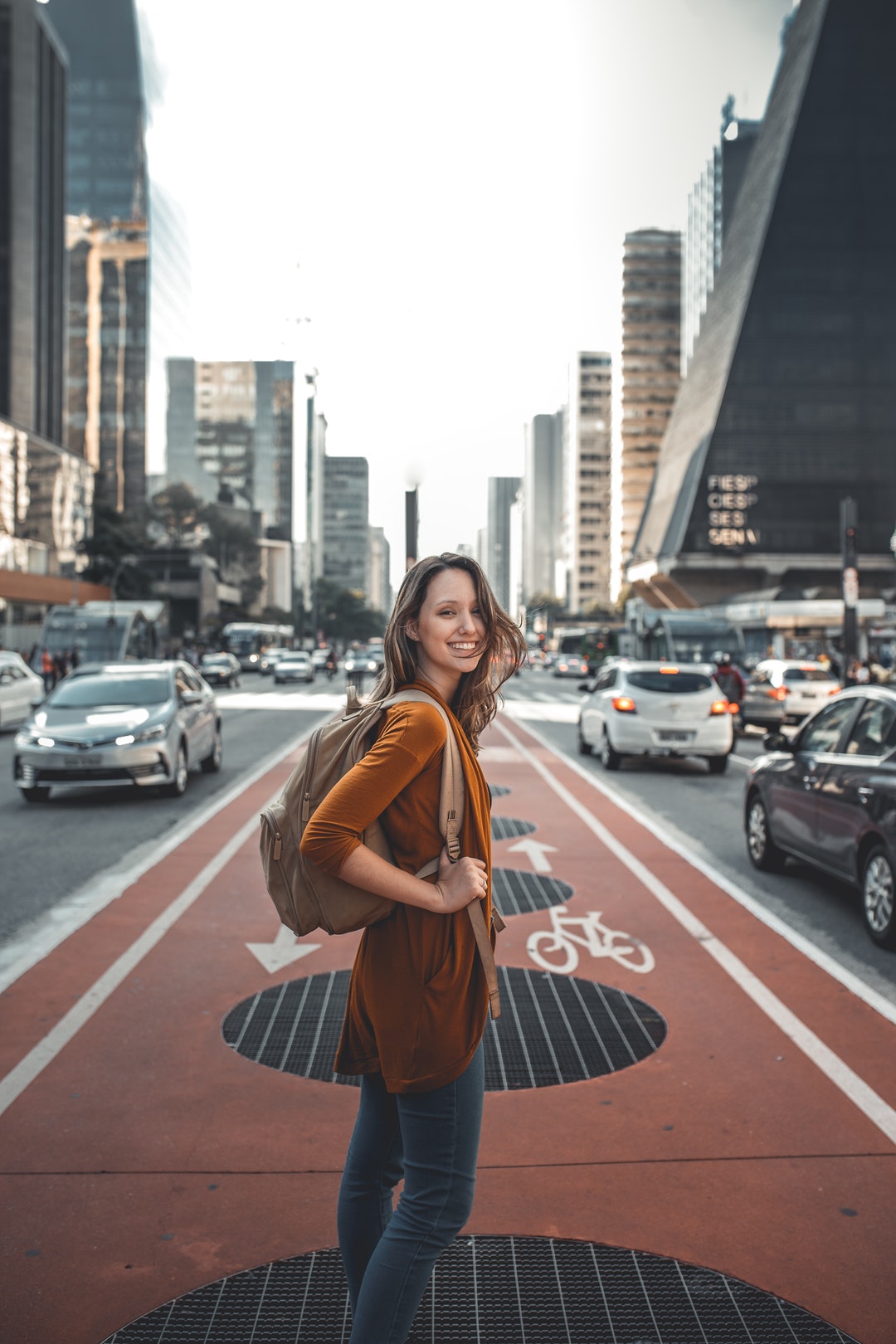 Do visions of buttery croissants, crumbling ruins, and languid foreign languages saturate your nightly dreams? Do you secretly fancy yourself a future traveler? In a world full of social media influencers showing off luxurious travel itineraries and ostentatious Airbnb digs, travel can seem like an activity suitable only for the wealthy.
Contrarily, if you're a college student, you are in, financially-speaking, the best place a person could possibly be to travel. I studied abroad in the Fall 2015 semester, and with a little metaphorical elbow grease, I was able to keep my expenses for the entire program under $2,000. This goal may not be attainable for everyone, but if you are a person who is willing work hard for your dreams, you can study abroad on the cheap, too. Here are the rules I followed to study abroad for under $2,000.
I found the right scholarships.
The main way I reduced costs to study abroad was through scholarship money. Because you are in college, you are privy to an array of scholarships meant specifically for study abroad students. If you go to a small school like I did, finding funding from your university will be easier than at a large one. However, if you go to a big school, don't let this information get you down. Scholarships are abundant for those who work for them. Start your search in person. Go to your school's study abroad office and ask if there are any open scholarships that you can apply for. If there are, hooray! If not, keep going. There are so many more options that you can take advantage of.
When searching the internet for scholarships, it will be helpful to know which country you plan to study abroad in. For instance, if you're studying abroad in France, you'll want to narrow down your google search by typing in "France + study abroad + scholarships" or something to that effect.
Finding a scholarship is like finding a job, the more specific you get, the easier it is to find scholarships. So go ahead, find your niche! Do you play an instrument? Are you a fantastic painter? Do your parents belong to any associations that give out scholarships? If you can't think of anything, dig deeper, ask more questions. Scholarships are out there, but you won't find the right ones without pushing.
I pulled out all the stops on my applications.
Once I found the right scholarships to apply for, I gave each application an enormous amount of attention. It's not enough to write a lackluster application essay detailing why you deserve a particular scholarship. You've got to do some heavy-duty research to become the number one applicant in a pool full of smart, successful college students who want to study abroad just as much as you do.
The first thing you should do when applying for a scholarship is to research the group awarding it. Find out what its mission is, what it promotes, and who its leaders are. You've got to wine and dine these groups if you want their money. In your essay, tell them why you would be a great representative for their company and what you can do for them. Point out specific details that you read in their mission statement, and explain why you connected with them. In addition, do not address your scholarship "to whom it may concern." It's 2018; it's easy to research who will be reading your essay. If you need to, call the group and ask! Nothing shows initiative like a good old-fashioned phone call.
When you get down to the nitty-gritty of writing, don't be afraid to make your essay a little wacky. It made me nervous to show off my creative chops at first, but I didn't regret the results they got me. Study abroad scholarships are popular, and to stand out, you've really got to think outside of the box. Don't worry about not having much on your CV. If your personality and work ethic shine through on paper, you'll be sure to get some attention and thus some serious dough to put toward your trip. If the process of writing essay after essay starts to get you down, don't give up. You are in a position that many travelers who aren't in college would kill to be in. Let your infinite possibilities be your greatest motivator. You. Will. Travel.
I got thrifty with my plane ticket.
Before I went to France, I made sure to make smart choices with my limited amounts of cash. My program was paid for with scholarships, but I still had to pay for my flight and spend money on food, activities, souvenirs, etc. Finding a cheap flight can be tedious, discouraging, and irritating. However, I've found that if you're willing to put up with weird layovers and planes without TVs or "free" food, then you'll be able to find some pretty great steals. You're young; you can handle a little discomfort if that means you get to travel your little heart out, right? Another option for some people is asking their parents if they have accumulated any travel miles. Several people on my program got their flights paid for that way, and if you have that option, I say, go for it. I ended up working with a mixture of both. I used some of my dad's flight miles and paid the rest off with excess scholarship dollars (Pro tip: clear your search history when googling flights. Websites store your data and hike up prices as you search for specific flights).
I planned my spending habits ahead.
When my plans to go to France for a semester were solidified, I knew that I couldn't just go to Europe and spend my money all willy-nilly. I spent the month before I left estimating costs for food, trains, hostels, etc. To my surprise, I found that Europe was actually pretty inexpensive. I budgeted on the high end anyhow. It doesn't hurt to over budget and then have money left over when you under spend. I made spreadsheets with all of my potential costs and came to France with a little more than my total projected budget for safety's sake. If you want to keep yourself under budget, you have to be mindful of what you're spending. Also, I researched weather trends ahead that way I wouldn't have to buy new clothes once I got to Europe.
I didn't go crazy when I arrived.
Keeping your budget in mind before you travel is just as important as planning your spending habits before you leave. I'll admit, I can be quite the spender, so I made sure that I was going to be able to reign myself in before I went on a semester-long trip to France. Regarding souvenirs, I made a deal with myself: I would buy Christmas ornaments and other tiny knick knacks for me and my immediate family only. After all, I was going for the experience, not to lug around gifts and goodies all day.
For food, I kept things pretty simple. My program offered lunch every day and sometimes dinner too. And for all the other times that my stomach was growling, I went to the grocery store. Believe it or not, French grocery stores are way cheaper than their American counterparts. Plus, my friends and I would often go in on groceries together. This splitting of costs was a massive relief on my wallet; plus, we all got to cook together. Bonding!
Hostels are cheaappppp.
If you're studying abroad, that means that you'll have the opportunity to stay in hostels. You may have heard some negative things about hostels, but worry not. Since your traveling with a program, you get built-in travel buddies, so you never have to stay in a hostel alone. In Munich, I stayed in a hostel with six beds, and I knew every single person in the room. To get to my real point, I saved a big chunk of money because I was willing to share a room with other people. In Paris, a notoriously budget-unfriendly city, you can stay in a hostel for 20 euro if you play your cards right. Hostels are strange concepts, but they can actually be fun. You'll likely be close to the city center, and you can make some great new friends from all over the world.
To sum it all up, don't count out studying abroad because your finances are tight. I certainly wasn't going in with thousands and thousands of dollars to spend. If you work hard and stay persistent, you can make your dreams come true without all the debt. If you can get at least part of your trip covered, that's an amazing step. Let careful planning and budgeting help you make your dreams come true. Trust me, when it comes to traveling, the risks are well worth the enormous rewards.