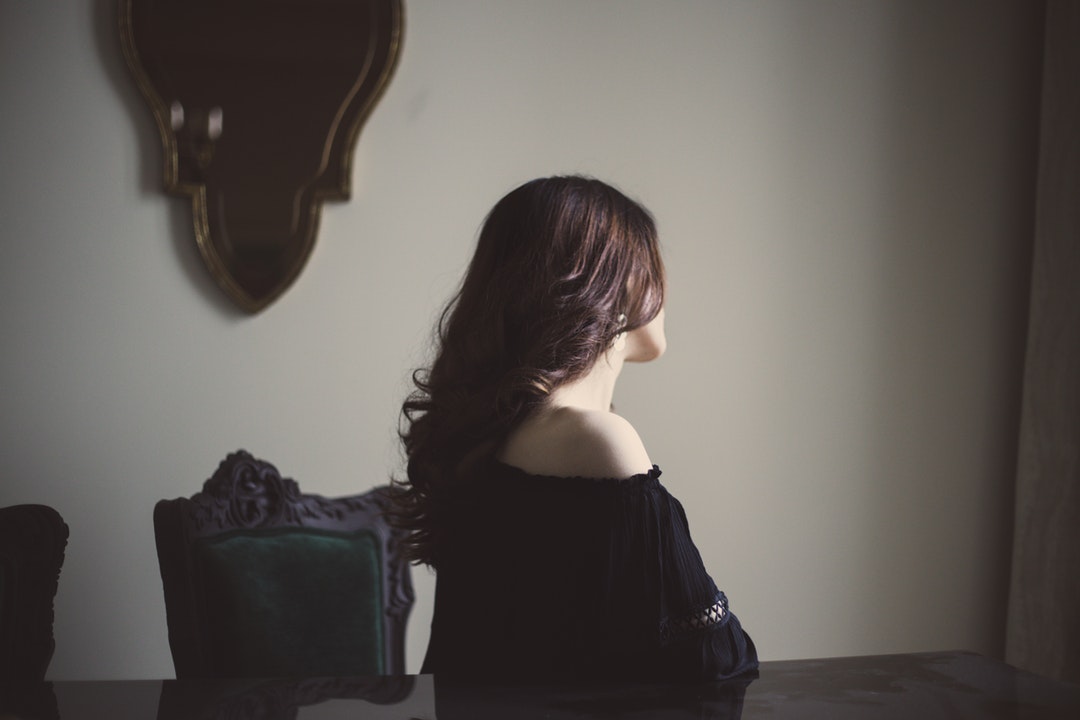 As an involuntary people-pleaser and a natural empath, allowing my half of any given relationship to be based on the concept of the looking-glass self renders me to a place within: otherwise entirely unrecognizable. In the months leading to my 23rd birthday I remained in an active internal war with myself, yet unknowingly with the relationships, I had chosen to take part in for so long. In avoidance of being swept by the tide, the river became inevitably deeper, and it was there I found myself throwing a lit match, hoping it would catch something. At first recklessly, out of consideration, then realizing it was purely accidental by the time everything was ablaze. Only then, mere steps removed from the heat, did I realize that allowing bridges to burn before deciding whether or not to rebuild them is often more therapeutic than beginning to collect your hammer and nails.
The lessons learned in your early twenties often come to you at the cost of reproach for how you learn them. It instills a sort of resentment, although eventually in the back of your mind there will be no questions as to whether or not you had to learn what it was you were set out to be taught, rather questions replaced with a grimace at having to learn in the first place. My lessons began to take the form of solitude, replacing the looking glass mirror with a windshield I watched from the backseat. Similar to an out of body experience, I hadn't realized my control was removed until I started to process what was crashing as a result of my hands staying off the wheel.
Vulnerability sits readily at the hand of the disposal of my need for control. To possess both at the same time is simply not an option, nor is it desired in these moments, where the demand for vulnerability is dire in the name of making sense of any this. It wasn't until recently that I experienced a change of energy, in both myself and those around me, that allowed me to begin to find the sense I've been desperately reaching for. To portray this as a downward spiral is a touch dramatic, but nothing short of the truth. My Achilles heel is being stripped of my own control and when that power is taken from you by someone close, the climb back to the top finds itself to be far more grueling than it was the first time you saw the view.
I put my foot down and stood by my decisions fervently; aware that this was the best for me, even if it wasn't for the friendship that saw both of us through high school and our entrance into adulthood. The flaws quickly came to light and I spoke on the issue again for the second time in less than a year, this time conjuring more consequence than the first, as I had expected. What turned this problem from something I was proud of pulling the first nail from to what sent me into a fog of solitude, discontentment, and the occasional state of disassociation was the loss of control. Instead of standing my ground and making sure I had the last word, I let the topic fall by the wayside while still holding tightly to a grudge and letting the debris hit me on the way down. As the friendship had gone when there were issues before, it became less about me/us and more about the other person singularly.
While I successfully went through the motions of learning how to be my own person and not the shadow of someone else, I assured to not give credit where credit was not deserved. The situation at hand ended because of the other person, but they are not at all who made me accept my solitude: it was myself. I felt free, like I could be who I was without being teased or made fun of (even if it was jokingly, it still hurt. We admittedly both did it to one another, but that does not justify such a practice), I could exist in silence where I wanted to and not feel like I was putting a damper on the situation, the occasion, or the person. This was something I felt rarely in any connection I made with another human being and a feeling I chose to hold tightly to. However, that did not keep the void from opening when it wanted to rear its ugly head.
My anxiety flared back up, solitude grew fonder, and my ability to go out and do anything I wanted to do lessened with every event that discreetly came and went. For weeks prior to the reassurance, I'll soon be speaking of, I had been dealing with an undesirable spell of disconnect. I experienced symptoms of anxiety regularly, refused to partake in anything relatively 'normal' to my being, and continuously felt like I watched through the aforementioned windshield, as if taking a back seat to my own life. One may assume this is natural, normal, something everyone goes through, and while that holds true to the human condition, we can also tell when something is not right, whether we know what is right or not.
Despite the static in my chest and the churning in my stomach, I pulled myself out of my pajamas and trudged to a prior engagement my out-of-body experience had no concern for. Feeling already significantly out of my box, I pushed myself further. I ventured to see a relatively new friend at an art slam and mindlessly stayed in his presence for a lot of the night following his performance. Not having met in person prior to this event, my anxiety naturally regenerated itself, this time in the form of what if's and who am I's.
It wasn't until I said "be careful going home" at the end of the night and began walking back to the car that I realized the critical effect such a comfortable presence had on the strides I took. Where my natural silence typically radiates beaming awkwardness in sparse and quiet conversation, I had no urgency to talk unless I had something to say, versus talking to make something to say. Whether he felt awkward or uncomfortable paints me none the wiser, but to be on the receiving end of an acceptance in its truest form (accidentally, purposely, or naturally) lit a fire in me to find more people with the same type of energy.
While I fully believe there has to be something within yourself that allows you to be that open, I also was not positive I had the character trait that allowed me to be so comfortable upon a first impression. To lack this problematic, anxiety-inducing, and chaotic spirit in a new friendship is something that seems it should be second nature. To surround yourself with good, positive, and potentially new energy opens a whole new set of doors to what you, yourself, are open to. Following this particularly chilly Saturday night, I felt like I had returned to who I am, partly based on not being pressured to be the caricature version of myself to invoke a reaction. Enough of my time is spent being a polished version to present to the public and to not have to put that forth in trying to develop a new friendship was wildly reassuring. This is what of the unexpected we should be introducing to new people on a daily basis. I had not expected he would teach me that good energy has the power to produce you in your purest form.