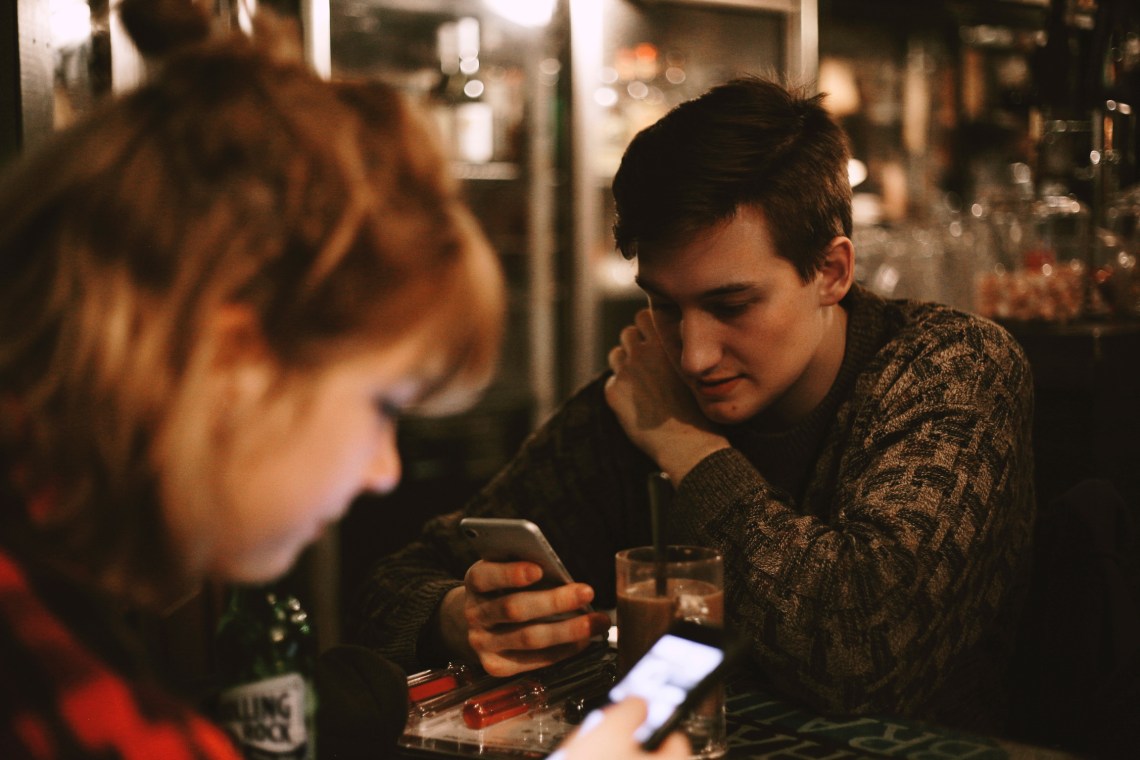 I am tired of being put to shame because I don't like "the nice guy." You know ladies, the one guy who is overly nice; the one who is constantly seemingly willing to do anything for you. The one guy who some of your friends think you should date based on the sole fact alone that he is nice. Yet, no matter how much he tries or other try to convince you otherwise, you are not interested. Of course, this is the part then when friends and others jump to comments, the shaming, and the "I guess you just don't like nice guys" comments.
The fact is, it isn't that I don't want a nice guy, I do, I absolutely want someone who treats me right and with respect, but I also want a nice guy who I want to be with too. Sometimes we catch feelings for our friends and innocent gestures immediately are taken as signs of hope that maybe, just maybe, this may be something more.
Let me tell you it isn't, and it's not going to be.
You can say you were "friend-zoned", call me a tease or say I led you on but the fact is I didn't. We were friends in the first place so you have always been in the "friend-zone;" you wanted something more. Perhaps we did things like go to dinner that felt like a date to you—it wasn't, it was two friends going to dinner. My texts of care after a death in your family should have never been seen as anything further than me being friend.
I am not a bitch. I am actually doing the nicest thing for you as your friend by telling you to move on. Although it may hurt, you will only hurt more in the long run if you "wait" for me or continue to try to do things in efforts to change my mind. You deserve happiness, a healthy relationship, and also to be told when the feelings are not the same.
In hoping you will finally know it is time to move here are some "should" and "shouldn't"s about this whole awkward ordeal:
1. You shouldn't feel bad about having feelings for me. It happens. I have once been the "victim" of unrequited love and it sucks. Unfortunately, there is nothing else to be said except rejection is a SOB.
2. You should though let me go; stop thinking something is going to happen. I don't how much clearer I have to be. Wearing me down won't work—this isn't some rom com where by the end of the night my feelings do a 180. You will make someone happy someday; someone who truly wants to be with you—but I am not that person. You need to respect my feelings. There isn't anything you can do to "win me over." "This isn't "bad timing" or "I don't know if I want a relationship right now," I do want a relationship; with the right person which is not and will not be you.
3. You shouldn't expect an apology from me. As previously stated, you didn't do anything wrong by developing feelings for me; likewise, I didn't do anything wrong by not having them. I should not be made to feel bad because I simply don't feel the same way you do.
4.You shouldn't try to sabotage my interest, relationships, etc. with other guys. Unless you think that I am in real danger, it isn't your place to make comments. You are not being a good friend by standing over my shoulder and critiquing everyone I swipe right on; you are only comparing these people—that you don't even know—to yourself and how you think you would be "so much better for me."
5. You should still try to be my friend, unless you still want to interpret my every friend move as something more, giving you hope and causing you pain. If for your happiness you need to move on, I will respect your decision. I understand that this situation is awkward, somewhat messy and could be complicated. Sometimes moving on really involves moving on from a relationship, even a friendship.