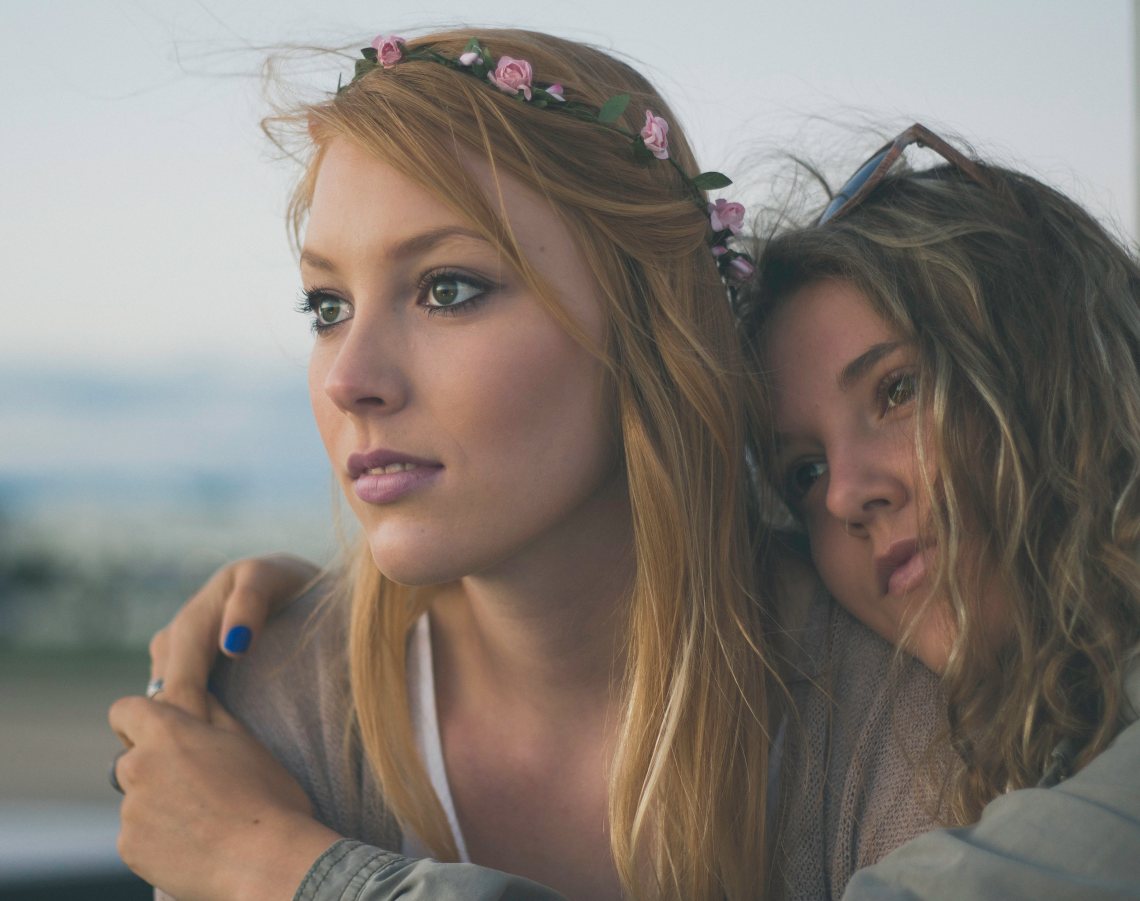 Having your heart broken AF is one thing. Seeing your BFF get hers pierced by a dagger courtesy of her asshole ex-husband (who you've hated since the beginning) is just way too much to bear. You know you're her number one cheerleader so instead of joining her in the pity parties she throws every day, help her forget the jerk who's not worth her tears by doing any of these feel-good activities with her:
1. Have some retail therapy.
Because money can buy you happiness (or at least combat the breakup blues) when you know how to shop. Help her pick a new outfit so she can reinvent herself into the strong and independent woman she forgot to be because of his ex-husband.
2. Hit the clubs.
Go and dance the night away together so she can forget all the crap she had to put up with. Who knows she might end up meeting someone nice who can help her forget the pain (at least temporarily)?
3. Or the gym.
Because sweat sessions with a BFF can definitely cure a broken heart.
4. Go on a trip outdoors.
Let her see new things and hopefully a new perspective as you drive her away from the place where all the unfortunate bullshit happened to her. Get her closer to nature by going mountain climbing together. When you both reach the summit, let her scream her lungs out and cry, if she needed to so she can release all the pain she has inside. After that, encourage her to go back to the wonderful world of being single AF by proposing a toast (because it has its toast-worthy benefits).
5. Or to Hungover City.
Treat her to her favorite wine and chips and allow her to talk about what she feels. After listening to her seething and wallowing tales, make her swear an oath that she will never ever get back together with the asshole who tore her heart to pieces.
6. Have some good time gaming online.
You need not leave the comfort of your own home to go elsewhere so she can release the stress (and maybe anger) welling up inside of her. All you need is a computer and some man food then you can indulge in some butt-kicking video games. They almost always make anyone feel better after.
7. Sing your heart out in a live concert.
Because sometimes, seeing Taylor Swift perform live (even if you're not seated in the VIP area) and singing "We Are Never Ever Getting Back Together" with the energetic crowd is all she needs to realize that life is so short to waste it with an asshole who obviously doesn't deserve her.
8. Drop by the nearest pet store.
She'll surely forget all her troubles the moment she receives all the cuddles and loving from adorable furry friends.
9. Indulge in a spa session.
Take her out to the spa for some pampering session. Let her have her much-needed mani and pedi or a full body massage. This will help her get the R&R she missed for long because of the hell she had to deal with while she was still in the incapable arms of that loathsome jerk.
10. Sleep over in each other's crib.
Call up the rest of the girl gang for a group sleepover. And while you're at it, order a giant pizza because pizza equals bliss.
You're all that your BFF has as she goes through this most trying time of her life. Help her heal her broken heart as soon as possible by following this guide and being one call away (a la Charlie Puth) all the time.