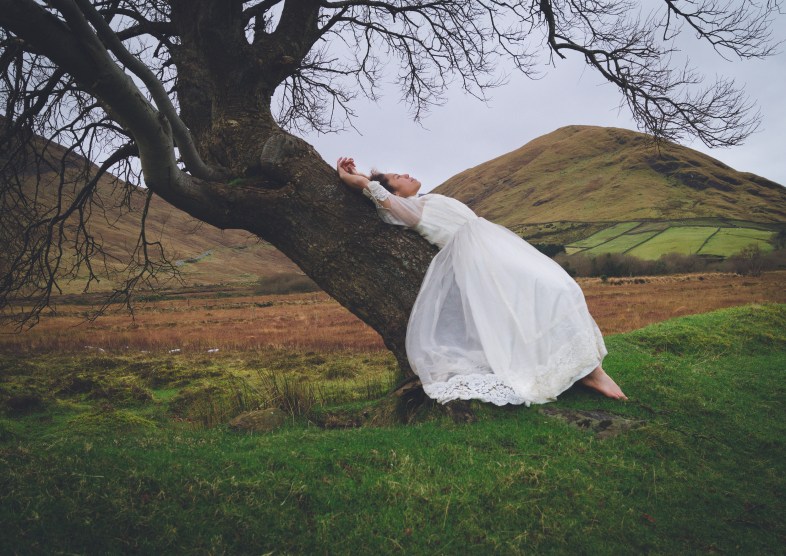 "Are you tired? Worn out? Burned out on religion? Come to me. Get away with me and you'll recover your life. I'll show you how to take a real rest. Walk with me and work with me—watch how I do it. Learn the unforced rhythms of grace. I won't lay anything heavy or ill-fitting on you. Keep company with me and you'll learn to live freely and lightly." – Matthew 11:28-30, MSG
Today is your rest day, soldier.
Today was made so you can sit back, let everything go, and stop giving a fuck about what the world will say.
Enough with all of the 'I'm-fine-AF' facade. You're broken and shattered, and maybe being honest about how you really feel inside is a way for healing to not remain such a far-fetched dream.
Enough with the smiles and laughs you fake to get through the day so that you won't be asked "Are you okay?" Give way to the cries of your heart and let the tears just fall freely to the ground. Give them the freedom they solemnly seek and wish for every day, as much as you wish to be free from all the pain your wrecked soul has to bear.
Enough with the fucking mask that you so tirelessly put on every damn day. Take it off and let the world see how beautiful you are despite your deepest pain and darkest struggles. Your scars are a reminder of what you went through and how you've been resilient all the way so wear yours scars proudly, will you?
Enough with playing strong and brave. There's nothing wrong with admitting you're feeling weak AF and you're scared of what awaits beyond because who isn't? We're all in the dark, all walking wounds silently hoping to find the light at the end of the tunnel.
Enough with building high and fortified walls around you. Let people see through you the stubborn fire that relentlessly burns even if you're in darkness. The fire that keeps your inner demons at bay because they know if they get even closer, it will consume them and they'll be no more.
Enough with acting like how society wants a grownup to act. Even if you are already of age, who says it's not okay to want to be free from heartaches, worries, and responsibilities for once? Don't give in to your worries but rather find peace in your circumstance, no matter how hard that is. You can do it one day at a time for yourself.
Enough with the "blessings" talk because the truth is, there are more people who will benefit when you let all pretension fall and start talking about your deepest pains, darkest struggles, and your seemingly endless burdens.
This world doesn't want to hear about the negatives and the truth, and while that's all kinds of fucked up there are people everywhere who are in pain. There are people everywhere who are walking wounded, who you'll never know won't see the light of day if the overwhelming darkness consumes them. You can't just turn a blind eye on them and make them feel more alone and more damned than they already are. They deserve rest as much as you do so be brave, soldier and let them see through you that hope doesn't have to be a myth. That they can be a better story tomorrow even if it looks like a seemingly hopeless and impossible dream today. That maybe being brave enough to rest for today is how it will all begin.
You've worked so hard to love yourself, soldier despite all the reasons the world says you don't deserve even the least kind of love.
You've worked so hard to stay alive despite the war you battle inside that dark, broken, and wrecked soul of yours.
The Captain wants you to know that today is not only the day of rest, but of salvation. The Captain calls you to enter His courts to receive the peace that this world cannot give. He knows you've got issues with yourself and maybe with Him, too but He loves you and will fight your battles for you today and until you breathe your last, if you allow Him.
Today is your rest day, soldier. Rest, for the battle is the Captain's.