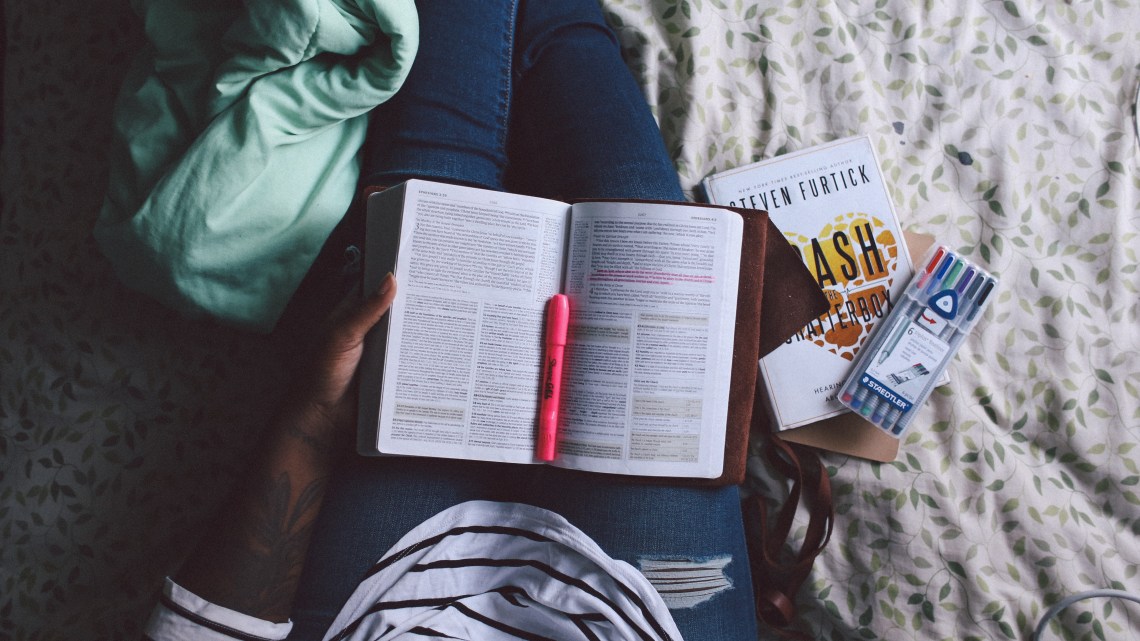 You might be busy with your spring break, but a month for now you'll be busy with your summer job. With that comes the mad scramble to save up enough money for next semester's tuition fees and expenses.
Unless you're born with a silver spoon, you're probably helping your parents pay for your college expenses. Or you're going through all of this on your own.
Whatever your financial status is, I'm sure you'll agree that getting a scholarship is better than racking up student loans and credit card debt in college.
The Problem With Big Scholarships
Unfortunately, many big scholarships (think $10,000 and up) have rigorous application procedures that require a ton of requirements. You'll have to submit your transcripts, resume, test scores, GPAs, recommendations, and an essay. Many of these big scholarships have grade requirements and organization-specific criteria as well.
Applying for these scholarships are tedious, especially when you're juggling a summer job, financial aid applications, and other school work.
So in this article, I'm going to share some easy scholarship options with more manageable requirements. Some of these still require an essay, but the word count isn't so bad. The awards aren't that big either but the easy application process makes up for it.
Good luck and I hope you win some of these scholarships!
1. $5000 Course Hero Scholarship
This scholarship is awarded every last day of the month. All you have to do is register for a free account on their site then apply for a scholarship.
The scholarship entry requirement is easy, just do the following:
Give a creative answer to their monthly question in 150 words or less
Share some advice on a course you've taken
Optional: Upload 8 original documents to get a chance to win a $3000 scholarship
Post about your scholarship contest entry on your social media accounts
2. Courage To Grow Scholarship
A $500 scholarship awarded to one student every month. All you have to do is explain why you think you deserve the scholarship in 250 words or less. The only other requirement is a 2.5 minimum GPA.
Find out more about this scholarship here.
3. EDvestinU Monthly Scholarship
Every month, EDvestinU, a non-profit organization for student loans, awards 3 scholarships worth $1000 each to randomly selected eligible applicants.
This scholarship however is only open for applicants who meet these criteria:
"Eligible entrants are N.H. (New Hampshire) residents who are or will be attending any title IV eligible college or university; non– N.H. residents who are or will be attending a title IV eligible N.H. college or university; and foreign students with a valid visa who are or will be attending a title IV eligible N.H. college or university."
So if you're from New Hampshire or are attending a Title IV eligible college or university, just go to their website and register. It's pretty simple.
4. Citywde Law Scholarship
Citywide Law Group awards a $1500 scholarship to current or aspiring law students. The requirements are easy:
You need to be a full-time student
Must be enrolled or about to be enrolled in a U.S. based law school
Must be able to demonstrate financial need for the scholarship
Transcript from current school
A 500 to 1000-word essay on a topic of your choice
Read about the requirements and application process on their site.
5. James O'Connor Scholarship
James O'Connor Memorial fund awards a $1000 scholarship to a new student every month. All you have to do is write an essay about one of the writing prompts on their website.
Because the scholarship's sponsor, James "Rhio" O'Connor was diagnosed with cancer, all the writing prompts are about cancer treatments and therapies.
You can get more information about the scholarship's rules and deadlines by visiting their web page.
6. Easy College Money Scholarship From Cappex
Create a profile on their website then write about your extra-curricular, volunteer, and leadership activities. After that, you'll have a chance to win a $1000 scholarship.
7. Student-Athlete Scholarship From CaptainU
This monthly scholarship is open to student athletes who will attend a four-year university or college. Just create a free profile on their site, and then submit information about your sport and GPA.
The scholarship award is $2000 and it's only open for high school and junior college athletes.
8. College Weekly Live Scholarship
CollegeWeekLive.com awards a $1000 scholarship every month to both U.S. and Non-U.S. based students. The only catch is the school you're enrolling to must be a registered member of their website when the scholarship is awarded. Schools are not limited to colleges and universities though, as they also consider trade schools.
To join the scholarship contest, just go to College Week's website, sign up for an account and visit the pages of 5 colleges.
9. Injury Trial Lawyers APC Scholarship
APC offers a $1000 scholarship to a current or aspiring law student in the U.S. The only main requirement is a 500 to 1250 word essay in any topic. But their website lists a couple of topics related to law.
10. Common Knowledge Scholarship
This is perhaps the most fun scholarship to join in this list. They're giving away as much as $2500 and all you have to do is take a quiz on different topics.
It's a point-based system and the applicant with the most number of points at the end of the scholarship contest is the winner. Visit their website for more information.
11. Unigo's Do Over Scholarship
Unigo will award a $1500 scholarship to one eligible student who answers the question:
"If you could get one do-over in life, what would it be and why?"
Your answer must be creative, original and 250 words or less. Submit an application on their website.
If it's Too Good to Be True
Scholarships award you money, so don't be fooled by illegal scholarships that ask too much personal information—or payment to join. Legitimate scholarships, in most cases, don't even require a product purchase.
Apply to as many scholarships as you can, but be wary of too good to be true offers.