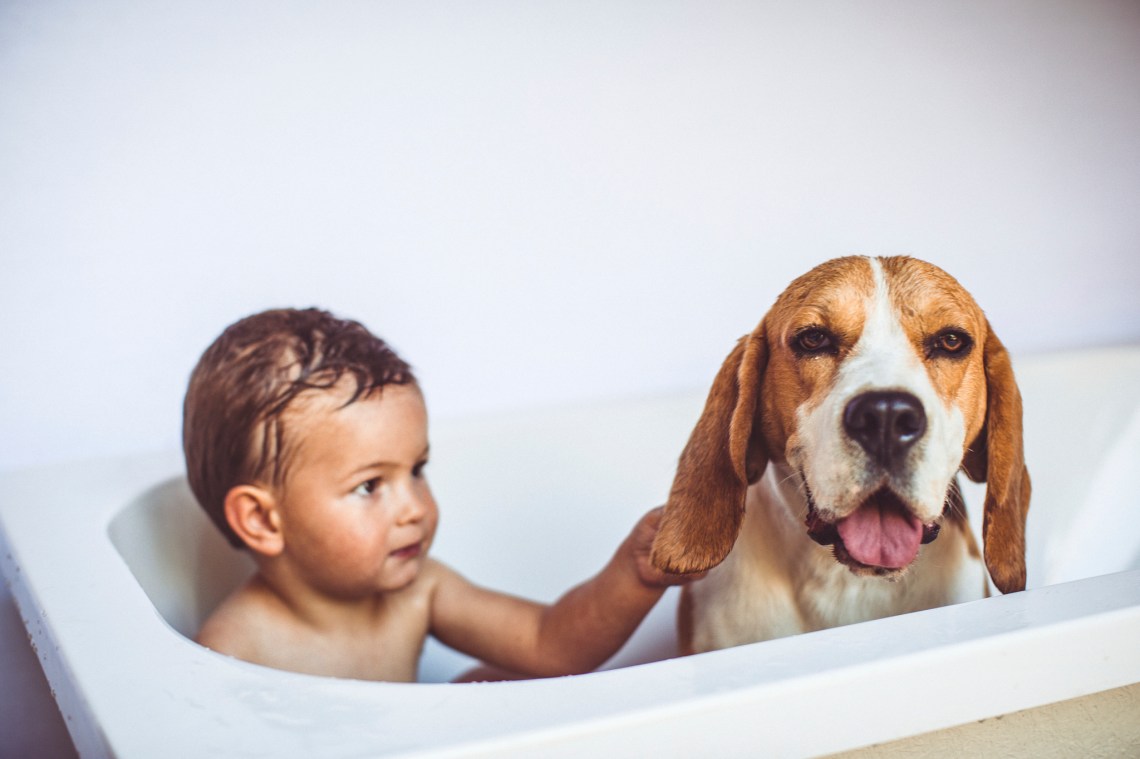 1.
They lose their literal sh*t when you leave the house without them.
2.
No one is happier to see you.
3.
You find yourself asking, "What's in your mouth?!?!" multiple times a day.
4.
As well as gently reminding them, "We don't eat bugs, remember?"
5.
Both of their toys come from Toys-R-US! Yes, Pet Smart now has a line specifically from T.R.U that resembles infant and toddler toys-worry no more fellow infertiles!
6.
You can dress them up!! Well, the smaller ones anyway…this becomes more challenging when one of your fur babies is a 130 pound Rottweiler.
7.
You trip over them and exclaim, "I didn't see you there!" because they follow you everywhereeeee.
8.
Yes, everywhere-you will never go to the bathroom alone every again, fear not!
9.
They can both be taken to the park…sure, one of them is designated as, "dog park," but a park's a park, am I right?
10.
They don't want any other species of their kind loving up on THEIR mommy, or daddy.
11.
Both get free things from the bank drive-thru. Candy and milk bones..same thing.
12.
Each kind of baby requires a babysitter for an extensive out of town trip.
13.
Not every location loves our babies as much as we do, there are kid-friendly places and not so kid-friendly places. Likewise, not everyone welcomes fur babies.
14.
Picking up their toys is NEVER ending!!! And as soon as you put them all away, the new game is seeing just how quickly they can get them all back out again.
15.
Both love going, "bye, bye!"
16.
They're scared at the most random of things…like garbage cans and white paper bags..those things are terrifying.
17.
Both kinds of babies get Christmas stockings. I'm sure even some human babies get teethers in their's as well….
18.
Taking them to the doctor/vet for shots is the absolute worst. If you thought Saw was bad, you haven't seen anything until you see those glassy eyes staring up at you while your tiny baby cries because they're getting hurt and don't understand why you won't make it stop.
19.
They have Birthday parties….or at least mine do…judge me.
20.
Both of them know when we're upset and, in turn, become upset themselves.
21.
They won't get out of our beds even though they have their own..what's better than mommy and daddy's memory foam mattress?
22.
They have sibling rivalry! The day my second dog came home, I thought my yorkie was going to murder him. She loathedddddddd his existence for months and, after over two years, reminds him whose boss.
23.
We love them to infinity and they love us right back.