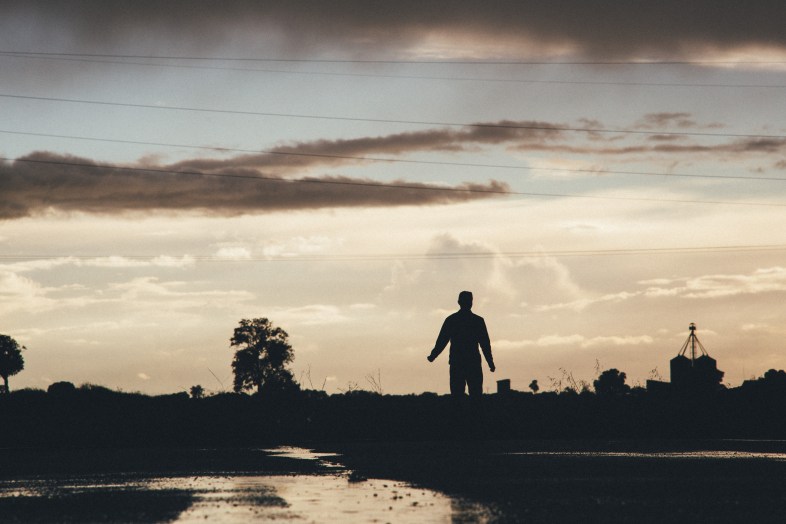 You're so caught up with keeping up, you're actually lost. Lost, in the uncharted backwaters of introspection. You're drowning in the endless fix of self-doubt, self-upbraiding and self-inquest.
While Mom foots the bill at the gas station, you browse the magazines at the stand and glazing the front covers are a crew of teenagers radiating elegance and perfection. Models. Singers. Dancers. Entrepreneurs. The list is boundless. As you make a mental note to register these as ultimate 'goals,' you can't help but question yourself why if others can achieve that level of professionalism at the same age (or even younger), why not you?
The sky is pouring, the room is freezing, and all that is on your mind is snuggling under the covers. But you are not tired. Just simply mentally drained with a chunk of things clouding your head. You lie in bed with your eyes closed, and let your soul drift away, knocking on your inner voice.
The bus ride home is an hour long, but you're not loathing it. In fact, you love it. You love it because it means an hour of pitching everything and literally everything, out of the way. As the melody of the soundtrack streams through your ears, you're transported to the terrains of your imagination, one that holds a vastly infinite galaxy of opportunities. This, that, and everything excellent suddenly seems reachable at the stretch of your fingertips.
How classic, but you're eventually snapped back into reality by either:
1. Morning alarm which made you literally jump out of bed.
2. Teacher noticing you spacing out and gruffly asking you to stand.
3. You missing the bus stop and frenziedly scrambling to alight at the next.
All of which instantly hurls you from Arcadia back to Abaddon with the unabashed candour of verity. (Ouch)
It seems like our whole lives, we instinctively live under a black cloud. And it is also throughout our whole lives that the principal mission is to step out of this darkness. Nonetheless, this darkness is much needed, contrary to popular belief. A certain darkness is needed to see the stars.
Amidst our hectically overloaded days, having the liberty of time to stop and reflect has became relatively recherché. Daydreaming, otherwise more polishedly known as introspection, comes a long way—it is our future in waiting, the hopes of our vision and we finding ourselves in the process.
You should and you must experience a day as an escapist. I urge you to go, retreat into your shell, get lost in your thoughts, beliefs, aspirations, ideas; whatever that comes to mind. Get fancy, enjoy the reverie and always remember—the best is yet to come. Never give up. Never stop. Just keep going.