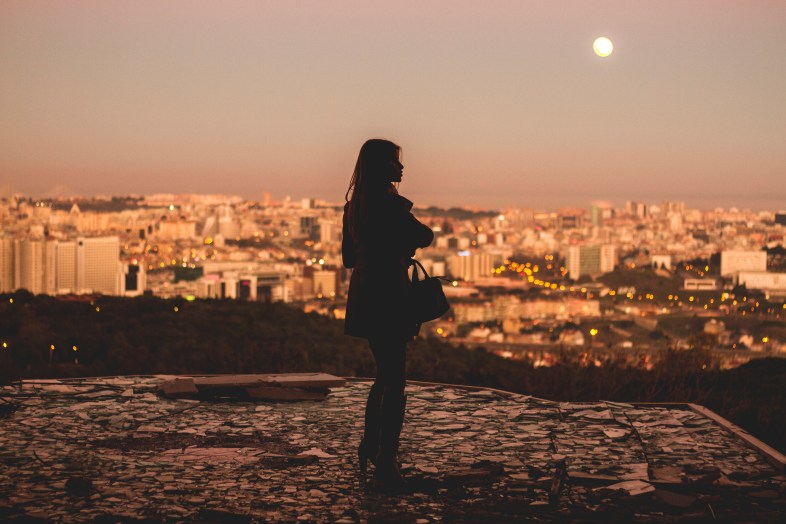 If you are anything like me, you've always been the single girl in your group of friends. You know exactly who you are. The third wheel. The shoulder to cry on when your friends get into a fight with their boyfriends. The listening ears when something great happens between your friend and her boyfriend. The fun time. Possibly the one who drinks a little (by a little, I mean a lot) more than the rest. And unfortunately, usually the back-up plan when your friend's boyfriend can't hang.
This describes a lot of girls in their twenties who soon enough get exhausted from swiping left more than right. Who say they aren't done living the single life because it's just awesome doing what they want, when they want. That was me. For almost, like, ever. But I recently got a boyfriend and I've never been crazier about a guy. All those irrational actions by my friends now make sense. But although I'm the happiest I've ever been right now, I'm also extremely terrified.
---
1. Feeling vulnerable can make you feel weak.
Giving your whole heart to someone is scary because they have control. Investing so much time into someone makes you question if you're doing it right. You are bound to lose contact, even just the slightest bit, with some of your friends. Which is okay, because you have a new person in your life. It's exciting and new and you want to spend time with them. Your life changes and you give this person so much of yourself. Nobody wants to lose control. The bright side is that sometimes in losing yourself in another person, you learn more about yourself and gain quality in life. You may even have a little more meaning.
2. New homes are scary.
I don't mean a house or apartment. This isn't a physical transition from one location to another. This isn't living together. This is living in another person's heart. Making them your new home. Because when it comes to real love, you feel safe with that person. Wherever you are with them, whether it be a baseball game, the movies, a bar, or just chilling on your couch- those are the places that become home. Only because you are with them. It's not a matter of commitment being difficult, although sometimes it can be. It's a matter of saying, "This is my person and I am going to build a home in their body because wherever their body goes is where I want to be."
3. Fighting.
Once you're past the honeymoon stage, there will be fights. Not always big ones. But here and there, disagreements will come up. And don't overthink this, because it's only normal. You are two different people. But even little fights are frightening, because you all of a sudden question your relationship. Are we meant to be together? Maybe we aren't alike enough. Will this last? Maybe I can't tolerate our differences. Now your relationship becomes at stake. But remember that with the right one, the fights should make your relationship stronger, not tear them apart.
4. Your life plans either become real or threatened.
Based on how you've pictured your life to span out, your plans may become more realistic…or more threatened. With me, I always wanted to start a relationship in my twenties. So far so good. But what about my career? What if I end up getting married younger and what if I have kids sooner? We girls overthink everything and definitely see too far into the future. We may as well be fortune tellers, the way we think we have control over our destinies. But having a new person in your life really may change your path. The girl who wanted a huge career may want to settle down sooner. Nonetheless, just remember to enjoy the ride, because you are lucky you've found someone so special.
The bottom line is, although being in a relationship is terrifying at times, just stop thinking so much. Live. Enjoy. Eat delicious food. Go to a concert. Take long walks. Get enough sleep. Enjoy the outdoors. See a movie. Because the fantastic thing is that now you have someone dear to you right by your side to do all of this with. Life is good when you have someone to enjoy the ride with.