A how-to guide to dating Jenna™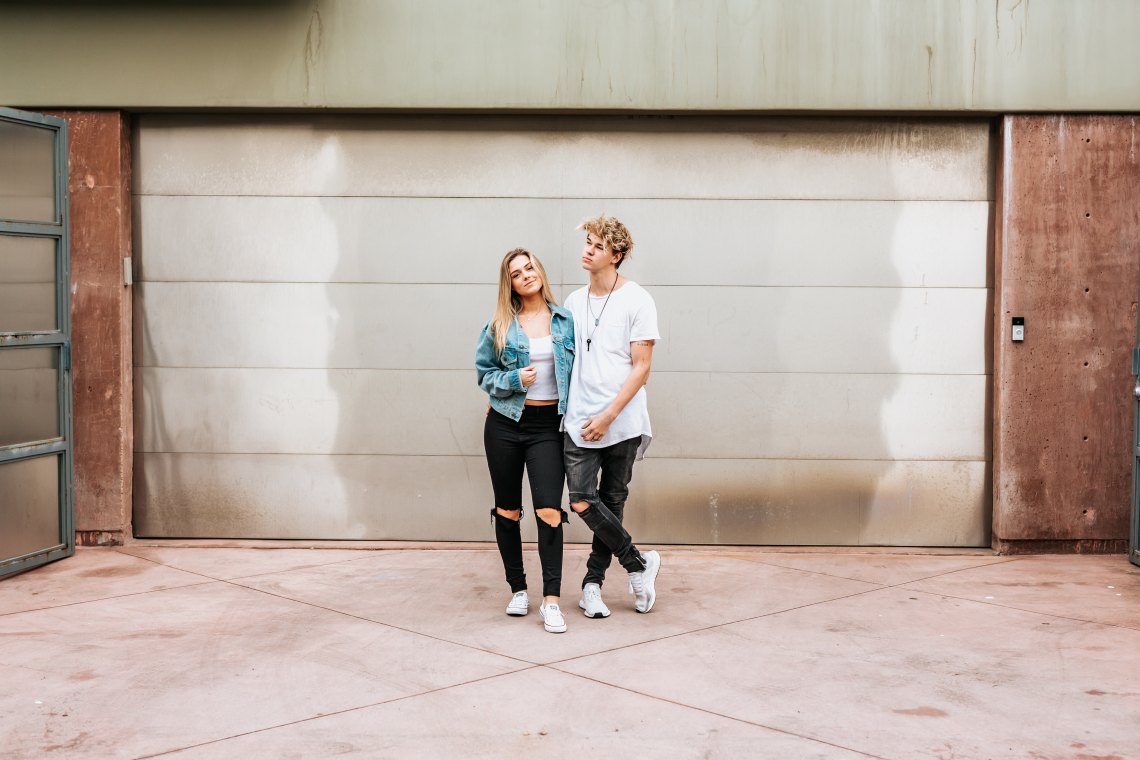 Kyle, these last two weeks have been amazing. Who knew you could find a real connection on a dating app for people who hate sourdough?
Anyway, before we take our relationship to the next level, I wanted to share my personal brand guidelines. Consider this your bible/how-to guide for any and all things me.
Origin Story
Jenna™ was launched in 1993 in the backseat of a Ford Pinto. Nine months prior, her mother, Nancy Feinglass, made love to a friendly Dominican Club Med staffer after a few too many screwdrivers at the Tuesday-night drag show. Twenty-four years later, Jenna has grown into a global brand, having studied abroad in Toulouse and backpacked through Southeast Asia with her high school boyfriend, Dave. Today, Jenna™ is headquartered in Hoboken, New Jersey, in a doorman building with her roommate, Kelly.
Mission
Jenna™'s mission has evolved over time. In her early years, she aimed to be a pediatrician. But since merging with Weed®, she's shifted her focus to collecting vintage clutches, entertaining followers with her I Had the WEIRDEST Dream web series and just, like, general self-care.
Brand Values
Four core values define Jenna™:
Happiness — Jenna™ always has a smile on her face, even when she's cripplingly sad. One time, she laughed so loud at a funeral, the priest tried to exorcise her (and she let him because she also loves trying new things).
Quality — Every interaction you have with Jenna™ is going to be a quality experience. That's because, like her best friend Ashlee says, "Jenna™ is a premium person." Whether you're hanging out, making out, or coming out, Jenna™ will make it the BEST. DAY. OF. YOUR. LIFE.
Authenticity — Unlike some roommates who shall not be named, Jenna™ doesn't try to be someone she's not. If you see her eating a cheeseburger on Instagram, it's because she really took at least one bite of that cheeseburger. If you see Hemingway on her bookshelf, it's because she actually wants to read his books one day.
Honesty — Lying is Jenna™'s biggest pet peeve. She strives to tell the truth, even if it's hard for others to hear. For example, sometimes, Kelly needs to know that she's not as hot as she thinks she is. Or that her brother is fucking her roommate.
Look & Feel
Jenna has a classic look that her weird Uncle Pete describes as "stone-cold fox." Her iconic, shaggy bangs have been a consistent element of her brand, with the exception of one dark period in 2011 when she did too many whip-its and cut them off in a fit of rage. In 2015, Jenna added a tattoo of the Thai translation of "It is what it is" to her visual lexicon.
Typography
Jenna™ has a progressive approach to texting, always evolving her style with technology. Currently, she's exploring adding letters to words for emphasis. For instance, "hiiiiiiiiiiiiiiieeeeeeee" is her way of saying "hello," but in a more fun way. "Werrrrt uuuppp" plus the Face-with-Stuck-Out-Tongue-and-Winking-Eye emoji means "How are you?" A GIF of a skateboarding dog wearing sunglasses means "I'll be ready in five minutes."
Photography
Jenna™ photographs best in natural light with iPhone models 7 or above.
She is most often framed doing a yoga pose in a non-yoga-sanctioned location, fondling her cockapoo, Corey Hart, or candidly laughing at something hilarious.*
Permission must be granted to post any photographs that show her bottom teeth, are taken from her left side, or have not been through FaceTune.
ABSOLUTELY NO PHOTOS FROM BELOW CHIN LEVEL.
On average, it takes seven photos to capture Jenna™ being candid.
Voice & Tone
Jenna™'s tone is playful, witty, and optimistic, with a hint of sass. Unless she's drunk, in which case she might expand her tone to be despondent. If, for some reason, she sounds mean, you probably did something wrong. In select cases, like following long therapy sessions about her previously mentioned high school boyfriend Dave's amazing fucking life in the Maldives with his influencer/model wife and their son, Beckett, her tone shifts to inconsolable. But mostly, she sounds like a bunny rabbit on cocaine.
Miscellaneous
Please note:
Jenna™ is grossed out by stone fruits.
Jenna™ has been known to pee in shoeboxes while sleepwalking.
Jenna™ was incarcerated for two months in 2013 for shoplifting. Whatever, it was one bracelet.
Kelly's blog is overrated.