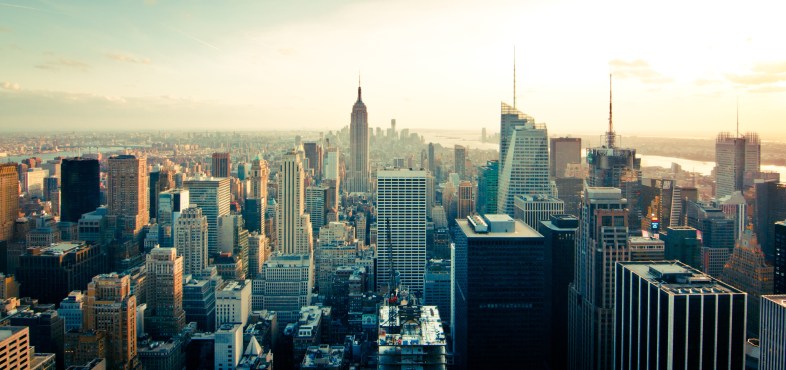 Traveling is fundamental if you want to learn about the world around you and rediscover who you are. I am a pretty decent traveler as through this I can see the world from several lenses and have several perspectives of the world we live in.
When you are young you have to see as many places as you can. The thing is that when you do this you are refined and it brings out the adventurer in you to take on those huge goals you have set yourself in life. Visiting these cities makes so much sense and it will redefine your youth.
1. New York, USA
This is one vicious city. It is mean, it is energetic, it is fast and it will plunge you deep to the way the real world is. New York is often considered the "Crossroads of the World. New York is a combination of several elements from art, to culture, to cuisine and business.
2. Dubai, UAE
If you are one who adores sophistication and class then you should visit Dubai. The thing is that this city simply popped out of nowhere and became the best at almost everything. It has the tallest building in the world, the world's most luxurious hotel and so much more. If you want to perceive some of Emirati culture you may need to go beyond the fabulous city to its nearby desert.
3. Rio De Janeiro, Brazil
Rio de Janeiro is busy with tourists. Every year this city hosts several visitors for its world-famous Carnival. Its skyline and famous beaches is a delectable experience for your five senses.
4. London, England
London may be known as a financial hub. But this city has so much energy and activity in it. There are prestigious museums, famous street markets and shopping centers. London is one of the most visited cities in the world. If you are young, you should see this remarkable city and revitalize your energy.
5. Denver, USA
Well there is a reason Denver has to be on the list. And it goes beyond the wonderful weather and the growing tech community, it is that this city has amazing food and marijuana is legal. Colorado was the first state in the United States to legalize recreational marijuana, although we expect more states to also legalize weed soon. But if you are pretty relaxed person, then you should visit Denver.
6. Bangkok, Thailand
Sorry I had to switch it up a bit and move across the ocean to Bangkok. But for a young person who is upbeat and wants to have a go at a busy, crazy and chaotic city in Asia, then you should visit Bangkok. You may not love the city if you are claustrophobic and desire your own personal space, but it is a pleasure if you are an outgoing person.
7. Florence, Italy
If you are a lover of art and good food, you should visit Florence. It is the home of the Renaissance and boasts some of the best art collections on earth. The cathedrals are huge and spectacular. You can get overwhelmed by the architecture and tasty Tuscan food.
8. Lhasa, China
If you want to get spiritual as a youth then you need to visit Lhasa. You have also the rugged Himalayas that make for some breathtaking views.
9. Paris, France
Breathtaking museums, lovely squares and so many cafes to eat an amazing meal. No wonder Paris is a lover's paradise. Perhaps visiting Paris will bring out the youth and desire in you. But one thing for sure, Paris is a romantic paradise you should visit when you still have the energy and passion to unleash.