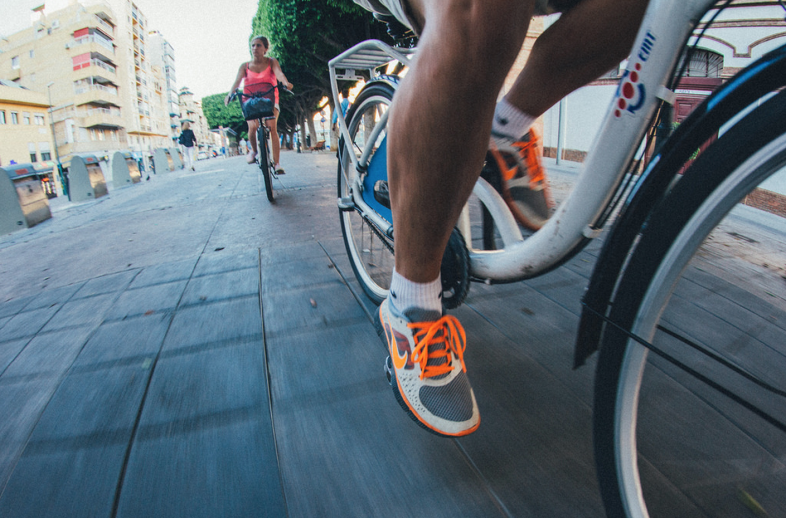 If you've clicked on this article, it's official: You're down to the wire, scrambling for a last-minute Mother's Day gift. But no worries. There's still plenty of time to nab something great, and you're not limited to run-of-the mill flowers. Amazon is offering free one-day shipping on Mother's Day items, as are other sites. Here are eight gift ideas in various price ranges that will bring tears to Mom's eyes on her special day and throughout the whole year.
A Guided Journal
Have you always wanted to know a little more about your mom's life? She'd probably love to tell you. An heirloom book like Mom, Tell Me Your Story is a beautiful way to connect deeply with your mother. The journal is divided into sections that allow her to document her life in a meaningful way. It's a gift that's truly timeless, both for parent and child.
A Cruiser Bike
Have you ever ridden a cruiser bicycle and not found yourself smiling? It's practically impossible. If you have an outdoorsy, fun-loving, mom, this cruiser by Schwinn is a perfect gift (and it's on sale.) Park this baby on her doorstep, and she'll think of you, beaming, every time she pedals along the trail.
A Plant
Cut flower arrangements are beautiful, but they die in a week. Why not send a plant instead, which she can enjoy for months or years? Contact her local garden center about an indoor or outdoor plant—maybe something that blooms for a while, incorporating the "flower" component—that would be perfect for the climate, or check out one of these relaxation-inducing options from Teleflora.
You
If you don't live near your mom, you probably don't see her as much as you'd both like. What if you surprised her with a quick weekend trip? The Get The Flight Out app (iOS) enables you to check the cheapest day-of fares from several budget sites. A visit like this would make her year, plus create memories that last forever.
An Annual Pass To A Museum
Maybe your mom likes art, history or science. You can fuel her passion with an annual pass to a museum in her area. This way, she can visit at her leisure and stay for as long as she likes, with the opportunity to return as often as she wants. Gifts of experience are often the most satisfying of all.
A Spa Treatment
There's a good chance your mom could use some R&R, and what more perfect way to encourage this than by giving her a gift certificate to a spa. Maybe she has a favorite one—you could do some quick digging to find out—or simply choose one with excellent reviews in her area. If you know what services she likes, splurge on a customized experience, or just choose a dollar amount and let her pick.
A Donation To A Nonprofit
If your mom is a philanthropic type, she might like nothing more than a contribution in her name to a nonprofit organization. What's a cause that she's passionate about? Empowering women? Conservation? Animals? Many organizations allow you to make a personalized donation, and the creativity of this gift might truly impress her.
Tickets To A Concert Or Play
Take a look at an event calendar and see what's coming that might interest Mom. If you live nearby, you could go with her, or maybe plan a special visit for the experience. This gift actually buys you some time—she'll never know it was last-minute—and it truly keeps on giving, because the anticipation is half the fun.