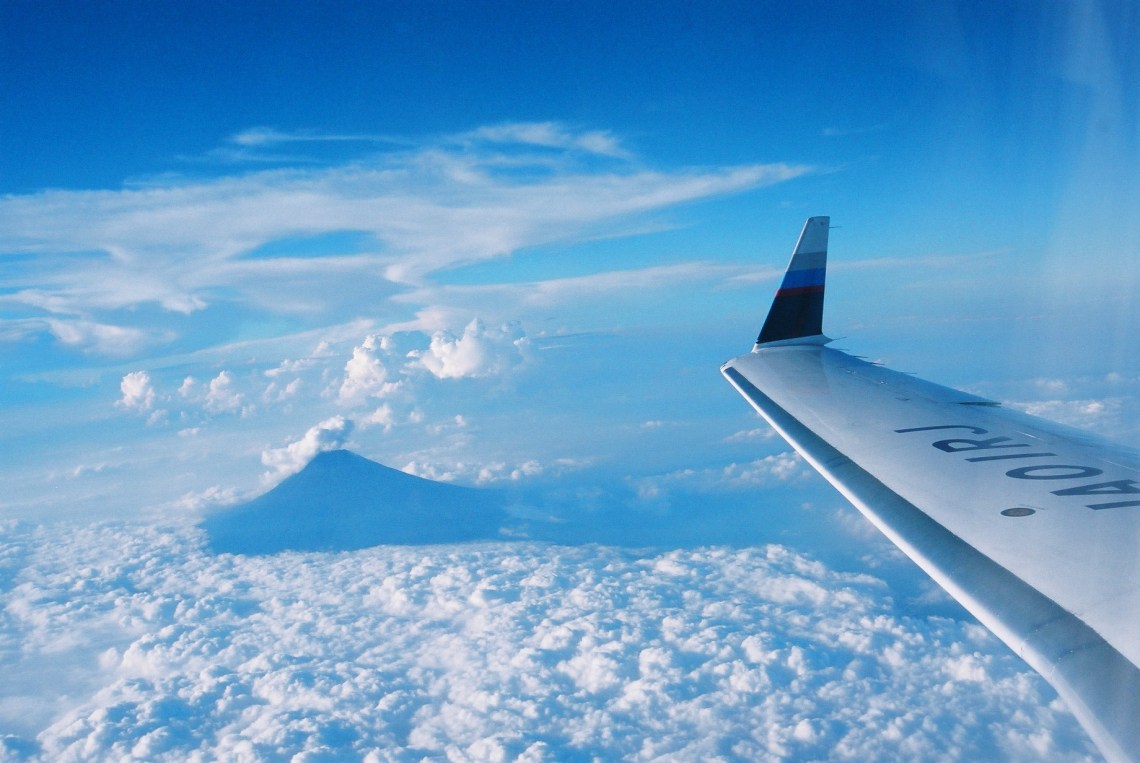 Want to book a flight… somewhere? These days, there are so many sites and apps for tracking airfares, it's hard to know which one to use. As a frequent, budget-conscious traveler, I'm always looking for good options, so I asked a few fellow world travelers to tell me their favorites. Here are 5 sites and apps to match any personality type:
The Explorer
Kayak has been my go-to tracking site for a few years. As in, I'm pretty much always receiving airfare price alerts for various destinations, real or fantasy. And now they have an Explore function, which plots airfares on a global map so you can see how far your money will stretch. For visual-types, it's a great way inspire a whole trip. For example, if it's cheap to fly into Oslo, Norway, at the time of year you're thinking, you might develop a whole Northern Europe itinerary based on this, because it's easy to see which cities are nearby and where might be feasible to access by car or train once you land. Snazzier still, you can filter by interesting "amenities" like weather or activities. Like if you're in need of sand and sunshine, you can click Beach and even set your temperature preference under Weather, and voila, it's time to buy a new swimsuit.
The Laid-Back Globetrotter
Adioso is a free-spirited site that lets you type in your departure city and search flight options to anywhere in the world—pretty pictures included—sorting by price. Best of all, you can be as vague as you want in the search. For example, you can type something like "Europe in July for 10 days" into the Destination box and see which cities come up. Flexible world travelers love the open-minded nature of this method. When I tried it, I was surprised to see that Dublin and Limerick, Ireland were some of my cheapest options from Denver in the summertime; around the same price as London. And what about Sofia, Bulgaria? I'd never even considered flying there, but it looks beautiful. Adding it to my list of Must See places.
The Diligent Searcher
Recently, a fellow traveler booked a trip to Hawaii using JetRadar, saving a huge amount of dough (like more than $1K) on tix for her family. However, it required some effort. She set her favorites and checked daily in order to nab the great deal. So you have to be dedicated. In trying it myself, I found the design to be Kayak-esque and very simple to use, so if you're the type who doesn't want tons of bells and whistles—just a good deal—it might be worth the commitment.
The Spontaneous Jetsetter
The Get The Flight Out app (iOS) is perfect for last-minute traveler-types, because it lists the cheapest day-of fares from several sites, like Travelocity and Orbitz. So, you can wake up in the morning, call in "sick" because maybe you just need a little getaway to clear your mind, pull up the app, pack up a bag, and by later that day, you're… anywhere else. Warning: Some travelers I spoke with said the prices listed aren't always 100% accurate, but they often are, so don't give yourself a high-five until you actually book the ticket.
The Daydreamer
Hopper is an especially cool site for the traveler who's in research phase—like maybe you're dreaming about a trip to Costa Rica, someday—but you're not sure when you'll go, or how much you need to save to afford it. On this site, you can simply type in your proposed destination, and they churn out a thorough report that includes all kinds of interesting data, like the cheapest times of year to fly to this destination, which airlines are the most economical, what kinds of deals recent travelers got, and how much it will really cost to fly with baggage costs included (an important consideration with budget airlines). A few of my fellow traveler friends use this site sort of like an online guidebook for potential destinations, and the real-time data is great. It's one way to inspire yourself to get a travel budget going, or put some adventures on the calendar for the future.