Have you been feeling like it's time to plan an adventure, but you're not sure what or how? Maybe you need a little inspiration (or a kick in the pants). Check out these 6 books, tailored for explorers of every sort.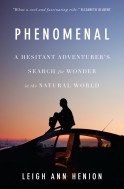 This recently released memoir is bursting with natural wonder. You can pretty much make a bucket list simply by reading it cover to cover. Henion highlights seven awe-inspiring experiences around the world, beginning with the intricacies of the monarch butterfly migration to Mexico, continuing with bioluminescent Puerto Rico, and finishing with a total solar eclipse in Australia. Her personal story, as a new mother, adds a lovely layer of authenticity. I recently finished the book, and my only question at the end was: Which should I experience first?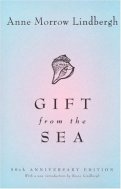 Originally published in 1955, this story is truly timeless. The author, who is the wife of aviator Charles Lindbergh and the mother of five, takes a solo beach vacation. She gracefully shares her musings and meditations on motherhood, peace, marriage, and contentment; emphasizing how important it is for people to spend time alone in order to connect with their inner selves. If you've been contemplating a solo trip but have been wavering, this memoir will make you realize, unequivocally, Yes, the time is now.
So, this author is inarguably amazing. He's the first person to summit Everest… blind. (Incidentally, he's also learned to whitewater kayak and paraglide.) This book is unique, because it not only shares details about his trek up Everest and his other adventures, offering excellent trip and activity ideas, but it also includes tools for how we can all overcome our challenges to make things happen in our lives. The truth is there will always be something standing in the way of that next adventure—maybe it's time, money, or fear—but Weihenmayer offers tools to summon your inner strength in order to overcome. While reading, I found it hard to make excuses for myself when I remembered who had written the book.
I discovered this book by chance in a cabin in the Colorado mountains, and when I picked it up, the subtitle—My Journey from NFL Cheerleader to National Geographic Explorer—captivated me. Say what? But it's true. This woman, with Cuban roots, knows how to tear down a stereotype. A former Miami Dolphins Cheerleader, she discovered a love for science in college and pioneered her way to a PhD. Mayor's journey takes her to very wild places around the world—often completely off the grid—and is full of suspense. While she was doing crazy things like crossing a raging river or dodging hippos or swimming with sharks, I contemplated how to take my own passions to the next level.
Even if you don't have kids, this book is an incredible resource. (And if you do, it's a must have!) Written by the editor of National Geographic Traveler Magazine, this guidebook highlights a wonderful collection of places in the world that are awesome. It's also a great resource for people who are hoping to make the most of an adventure, because it includes information about how you can learn a little about the place before you go, to give you some context, and there are lots of useful insider tips, too.
By now you've certainly heard of this book (and movie). But I include it in this list because for people who like to learn through story, it's an excellent way to get an idea of what it looks like to do a long-distance trail. Strayed chooses the Pacific Crest Trail, but there are lots of others, such as the Appalachian Trail or the Colorado Trail. As a seasoned backpacker, I read about the details of her trek with interest, making mental notes about how she handled everything from hauling water to planning food to having boxes mailed to her rest spots. With this context in mind, it's easier to wrap my mind around actually doing something like this. The only thing left to do is put a hike on the calendar and begin my personal preparations.