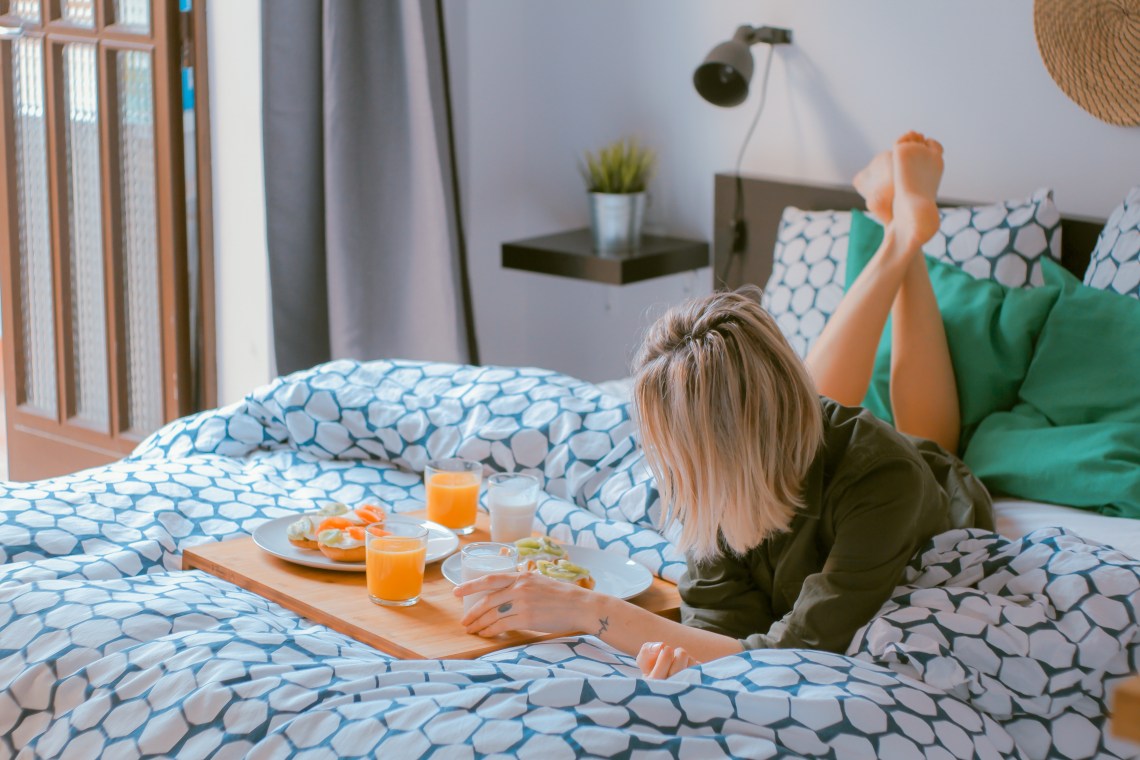 Moving away to college as a third-year transfer and deciding to live off-campus can be a pretty lonely experience. Especially when your school is considered a "commuter" school, it is definitely much harder to get involved or make new friends.
Recently, I find myself staying home and opting for a quieter day and night, rather than experiencing college the "party" way. In a way, it is both good and bad, considering I get to do a lot of things on my own and figure out myself, but it can get pretty lonely at times.
With that said, here's my list of things to-do when feeling slightly lonely with nothing on the agenda:
 1. A little shopping never hurt nobody.
Shopping is always my favorite option since it is my favorite hobby. Even if your wallet is not so flexible, you can go and try the most obnoxious pieces of clothes at the most outrageously expensive stores! And plus, window shopping may be torturous, but it is a great brainstorm for items you WILL want to add to your closet later on.
2. Explore your kitchen and cook away!
What better than to test your cooking skills when you have nothing to do? Look up some healthy recipes or delicious desserts on Pinterest and give it a try. If you don't want to try new things, you can always get a head start and cook up some pre-made meals for the upcoming week. A healthy diet is a planned diet!
3. Take a long, hot bath with bubbles and a bottle of wine.
Take advantage of the bath tub and the fact that (hopefully) no one will come home in the middle of the day! Put on a hot hot bath and obviously, don't forget those foamy bubbles! For those of us who love a little bit of wine, put it on the side and light a candle. That calls for an Instagram-worthy shot.
4. Binge watch TV shows.
Yay for the invention of Netflix! Now we can Netflix and chill all. day. long. With so many TV shows and so many movie choices, you will never run out of things to watch. (P.S. Last night, I watched One Day with Anne Hathaway and Jim Sturgess. I may or may not have been bawling with my glass of wine… scratch that, BOTTLE of wine**)
5. Discover the neighborhood, by foot. (Exercise!)
Take a walk around the block and explore the neighborhood. Sometimes when you walk, you see things you can't while you're in a car. Plus, you can probably start training for a local race with goals of completing the Nike Women's Half-Marathon some day and getting that little blue box!
6. Visit a local café and sip on a latté.
My sister and I love to explore cute little coffee shops we find courtesy of other bloggers on Instagram! Every city these days has one of those cutesy coffee shops with fancy latte art! This is a perfect photo opp for a new Instagram photo! If all else fails, go to Starbucks and get a Frappuccino. (Get extra mocha drizzle or caramel sauce! Do it!)
7. Go to a bookstore and immerse yourself in a good book.
When your life isn't going as planned, a good distraction is to immerse yourself in a great novel and get lost in the story and fall in love with the characters! Grab a book and sit in the corner of the store and don't leave or buy the book unless the employees start to give you the stink eye or it's just something you cannot live without! (This is a great option for broke people. Like me.)
8. Catch the matinee of a really bad movie starring a super-hot guy.
There is nothing wrong with watching a movie alone. I mean I do it all the time! It's relaxing and you don't have to worry about people whispering all the time. Plus, it's much quieter in the morning since people usually watch movies at night. Plus, you can watch Fifty Shades of Grey or Magic Mike guilt-free without the judging eyes. Teehee!
9. Take a spa day.
WHO DOESN'T LIKE A SPA DAY!? If only we could afford it all the time. Alone time is the perfect time to get pampered. Whether it's that massage you wanted or just to get your nails done because they are probably super out-of-shape. And maybe you can head down to LUSH or Sephora and pick up some face-masks while you Netflix and chill. (Refer to #4!)
10. Last but not least, BLOG ABOUT IT!
I mean, this is totally self-explanatory. Find your passion and write about it. It is truly an awarding experience and you can look back and see all the great things you've done. Get to blogging!