When I got engaged last summer, I didn't have a Pinterest board filled with dream dresses waiting on standby – no shame in your game if you do though! Since that day, I've scoured the web and Instagram looking for the perfect dress. After looking at dozens (hundreds?) of gowns everything started to look… the same. I needed some fresh #weddinginspo.
I kept dreaming about the glamorous dresses I'd seen in classic Hollywood movies. After re-watching a ton of great rom-coms, here's my shortlist of favorite frocks:
Runaway Bride – Julia Roberts' fourth dress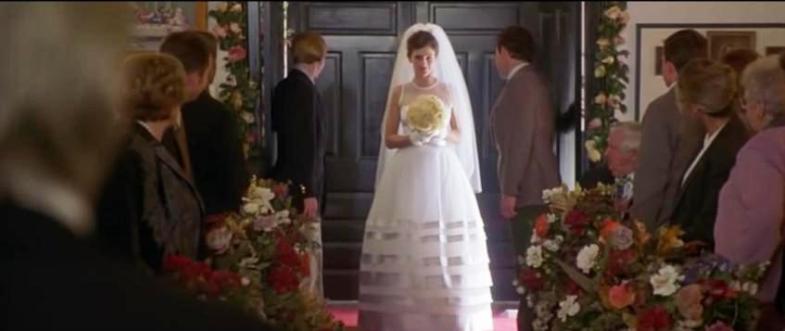 Maybe I have a sweet spot for Bob (Christopher Meloni) and his corny sports analogies in this movie, but Maggie's wedding dress for him is my favorite (sorry Ike!). I just love how the skirt swings with her body as she moves. Also, note the white piping on the bodice. It's all in the details, people.
2. Sweet Home Alabama – Reese Witherspoon
Two words: birdcage veil. It's the pièce de résistance to the whole ensemble. This simple dress hugs her body perfectly and screams summer wedding. I have actually pinned a picture of her delicate chiffon straps.
The Sound of Music – Julie Andrews
Maria Von Trapp's silk A-line gown is a sight to behold. As a lover of modest dresses, I find the fitted sleeves and neckline absolutely stunning. It sold at auction for a cool $23,000 in 2013.
Bride Wars – Kate Hudson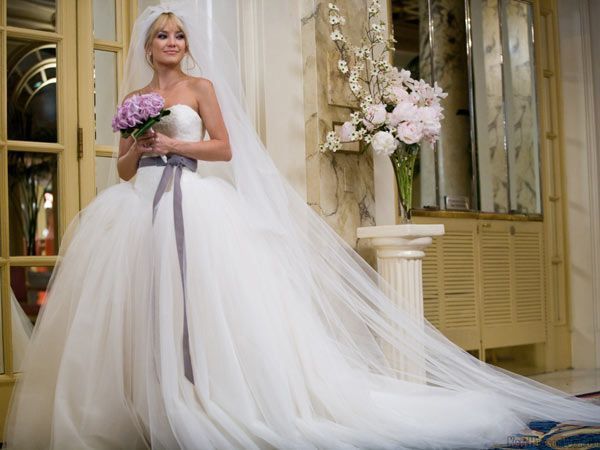 Back in 2009, moviegoers rejoiced because this dress was actually available in Vera Wang bridal boutiques! Kate's dress, priced at $6,000, sold out instantly. This frock is the exception to my 'no tulle rule' because she looks so glamorous and the epitome of 'modern bridal.' Negative points for the fact that her makeup is so over the top in this movie.
The Parent Trap – Random bridal shop model
This actress (probably listed as 'Wedding Dress Model #1' in the credits) only appears on screen for about two minutes, but her strange, yet chic, white top hat has stuck with me for years. Who knew!
Houseboat – Sophia Loren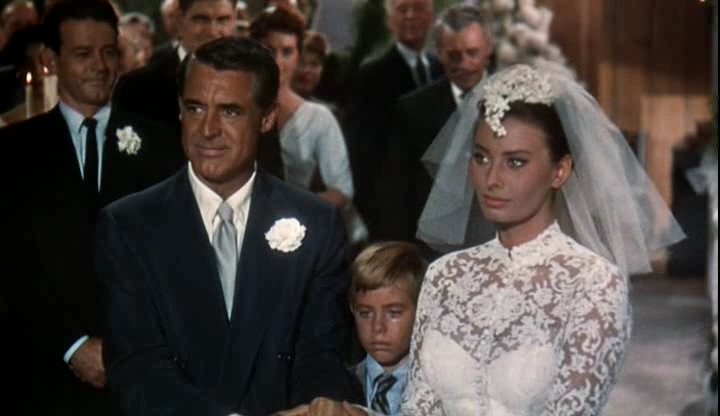 Sophia Loren is a total bombshell and this lace ensemble is fitting for the Italian queen that she is. The high neck. The headpiece. Cascading buttons. Cary Grant. This is what bridal dreams are made of. *Sigh.*