1. Leslie & Ann, Parks & Recreation
Ann and Leslie were the true love story of the show. Their friendship challenged them and helped them grow. And, Leslie's love and admiration for Ann was displayed through epic gift-giving and amazing compliments; for example, "Ann, you poetic, noble land-mermaid."
2. Leslie & April, Parks & Recreation
On the surface, it may seem like April doesn't care about things. But, Leslie was an amazing mentor who could see through April's sarcastic fog and help April find her passion.
3. OK, All of the Parks & Rec Ladies
Because, at one time or another, Ann, Leslie, Donna and April all supported one another. With these ladies, everyday is Galentine's Day.
4. Rachel, Monica & Phoebe, Friends
These girls were truly there for each other. *Four Claps* Despite the fact that the show was on for 10 seasons, the series never stooped to the girls fighting over a boy trope or other stereotypical plots. These women loved and supported each other while making us laugh for a decade.
5. Kimmy & Jacqueline, Unbreakable Kimmy Schmidt
Both Kimmy and Jacqueline have history and are working to overcome obstacles. While Jacqueline can be selfish and materialistic, she does give Kimmy a job and a chance to live her new life, without judging Kimmy about her past. Kimmy also gives Jacqueline the strength she needs to become more self-sufficient.
6. Grace & Frankie, Grace & Frankie
Grace and Frankie depict women in their 70s starting anew. Through their friendship, they are living full lives — tackling new jobs, hobbies, adventures and relationships.
7. Liz & Jenna, 30 Rock
Once again, the Jane Krakowski character in this Tina Fey comedy is self-centered. But Liz and Jenna are successful women who knew each other when and continue to support each other's choices.
8. Lorelai & Rory, Gilmore Girls
To quote Rory, these two are "freakishly linked." I'm not sure there is a bond stronger on television than Rory and Lorelai's. They practically speak their own turbo-charged language, get all of each other's references and love each other unconditionally.
9. Lorelai & Sookie, Gilmore Girls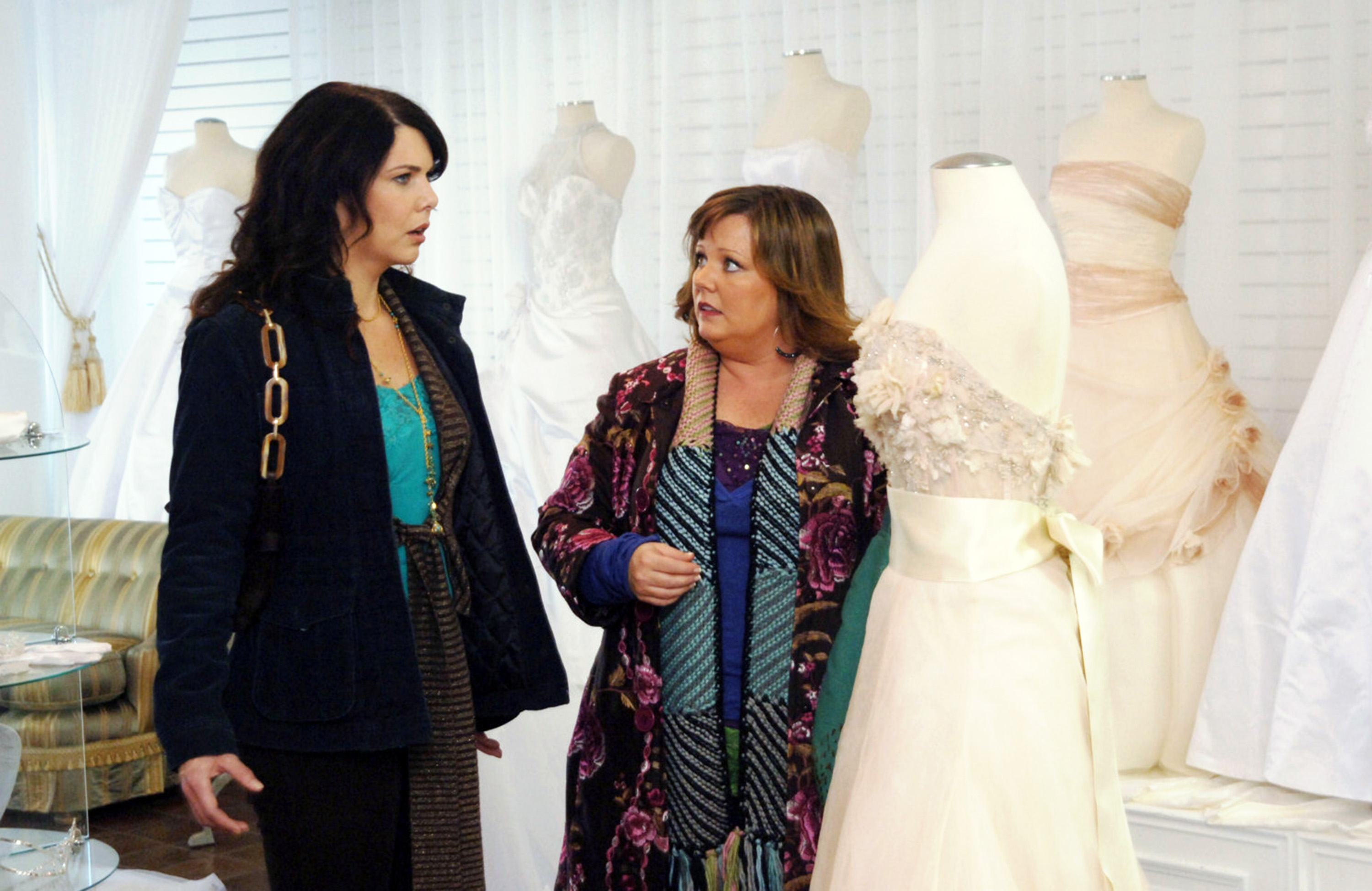 While Sookie is Lorelai's other best friend, she is Lorelai's grown-up confidant and partner. They start a women-owned business together, which is badass. And, Sookie is always there to feed the Gilmore family when it's needed most — from birthday parties to funerals.
10. Carrie, Samantha, Miranda & Charlotte, Sex and the City
On a show about love and relationships, Charlotte said it best, "Don't laugh at me, but maybe we could be each others soul mates?"
11. Khadijah, Synclaire, Maxine & Régine, Living Single
Forget about the group on Friends, the ladies of Living Single totally understand how important friends can be in your 20s.
12. Yara & Daenerys, Game of Thrones
When these queens met, fans loved their borderline flirtatious repartee. We need more lady-led alliances. In summation, YASS QUEENS!
13. Anna & Mary, Downton Abbey
Because only a best friend helps you move the dead body of a Turkish diplomat.
14. Rebecca & Paula, Crazy Ex-Girlfriend
I'm not saying that all of their shared behavior is healthy. But Paula loves Rebecca unconditionally and will do whatever it takes to see her friend succeed. Now, let's just see them place that energy on something other than Josh Chan.
15. Dorothy, Blanche, Rose & Sophia, Golden Girls
This female foursome was groundbreaking TV. These characters broke barriers when it came to ageism, sexism and sex positivity.
16. Ilana & Abbi, Broad City
Abbi and Ilana are a modern day love story. They are truly themselves with each other — they are honest with each other about sex, body image, politics, etc. And, they celebrate and love each other, warts and all.
17. Jess & CeCe, New Girl
There's something special about a childhood friendship that can evolve with age. New Girl explores this idea, and other aspects of female friendship, through CeCe and Jess.
18. Hannah, Marnie, Jessa & Shoshanna, Girls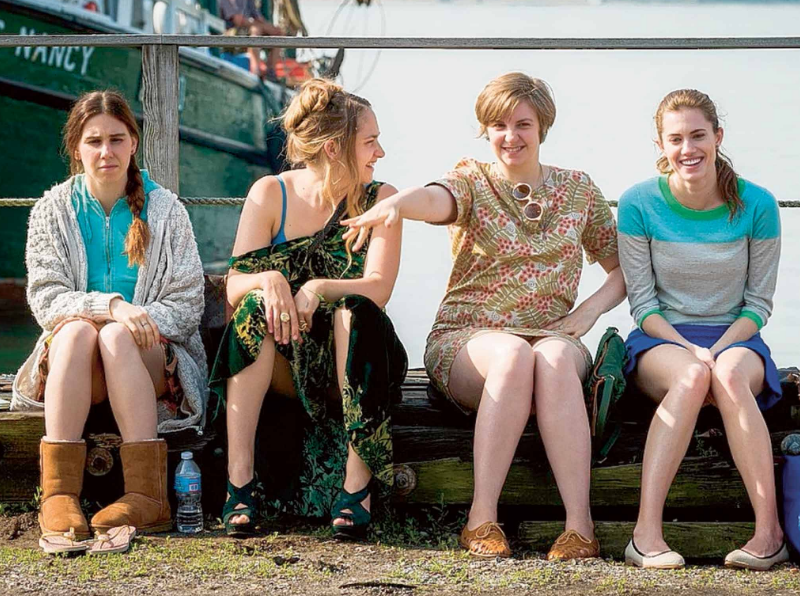 While the Girls aren't exactly nice to each other or even always there for each other, Hannah Horvath said it best: "A friendship between college girls is grander and more dramatic than any romance."
19. Haley & Alex, Modern Family
It's been sweet to see Haley and Alex's relationship blossom from fighting school-age sisters to grown-up friends.
20. Daria & Jane, Daria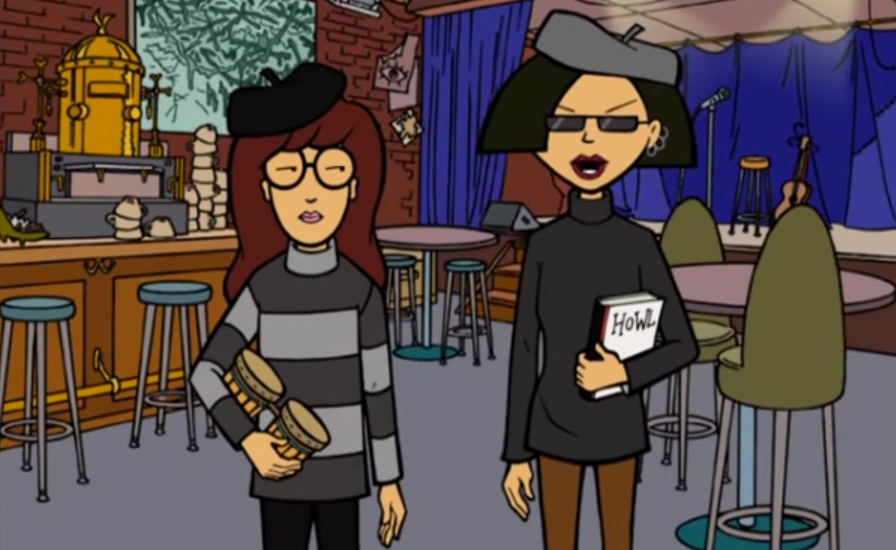 Because sometimes having that one friend who gets you, makes all of the difference.
21. Maggie & Emma, Playing House
No one has more fun than Maggie and Emma. This show is the embodiment of when friends become your family.
22. Buffy & Willow, Buffy the Vampire Slayer
Friends that slay together, stay together.
23. Jane, Xiomara & Alba, Jane the Virgin
The Villanueva women are what any adult family, mother, daughter and grandmother, can hope for. These are the people who don't need your backstory, because they lived it with you. They provide one another with the type of love, trust and understanding that you can only get from your mother, and her mother.
24. Quinn & Rachel, UnReal
Because relationships and manipulation are what they do for a living, it's interesting to see what goes on with these powerful women behind the camera. While some of their plans are iffy, the respect they have for each other is admirable.
25. Jessica & Trish, Jessica Jones
Trish is a little bit of a damsel in distress, but her best friend Jessica is her rescuer. The two women have a strong relationship, which reveals plots that are rarely seen on television like abuse and overcoming trauma.
26. Joan, Maya, Lynn & Toni, Girlfriends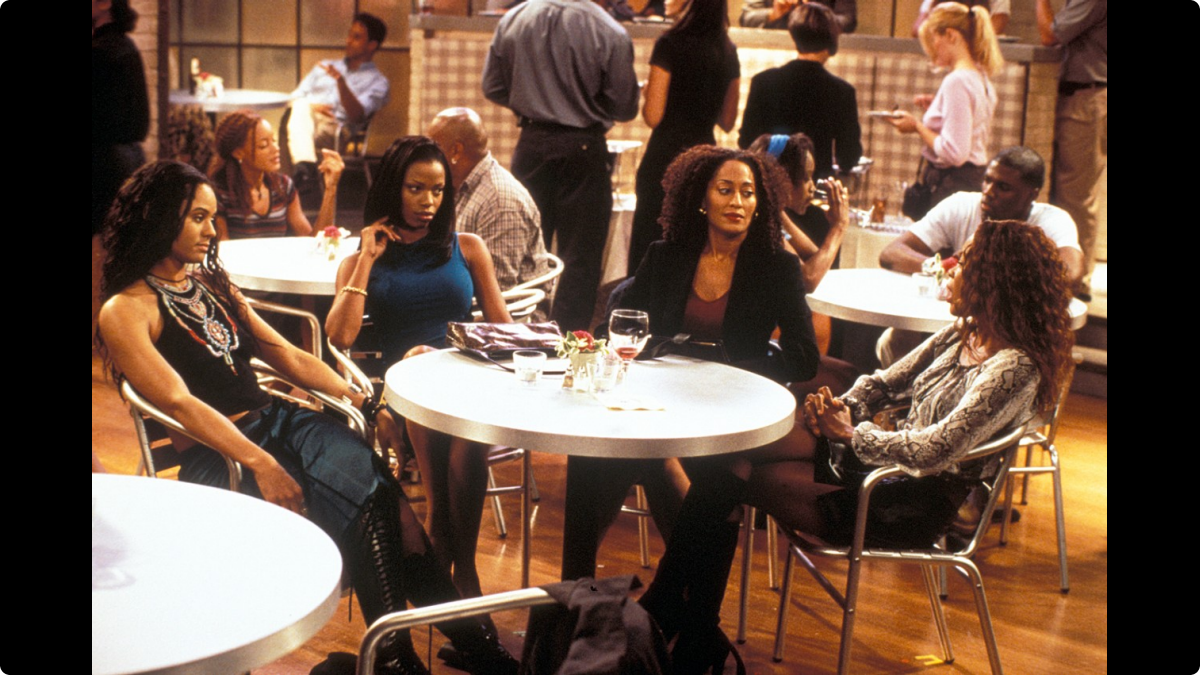 Sex, relationships, race, education and privilege, there was no topic off limits on Girlfriends.
27. Penny, Bernadette & Amy, Big Bang Theory
While the show was originally all about the guys, the additions of Bernadette and Amy have only enhanced the show. It's refreshing to see a TV friend group evolve and depict women who really admire each other.
28. Meredith & Christina, Grey's Anatomy
Christina said it best, "She is my person."
29. Taystee & Poussey, Orange is the New Black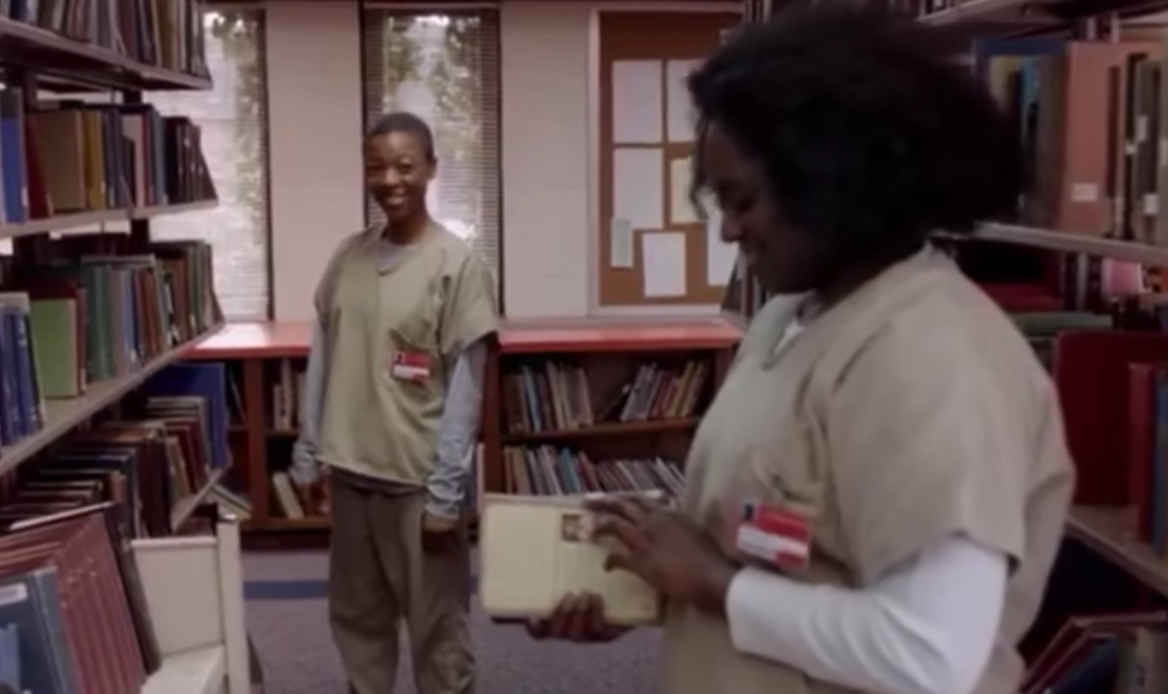 Spoiler alert … Was there anything more heartbreaking that that scene? You know, THAT scene.
30. D.J., Stephanie & Kimmy, Full House/Fuller House
While Kimmy and Stephanie had their moments in the original season, it's really cool to see the three women as friends and partners in the reboot.
31. Caroline & Max, 2 Broke Girls
The two broke girls form an unlikely friendship on this multi-camera comedy. The show depicts two women in their early 20s learning about independence and pursuing their dreams while paying the bills.
32. Gloria & Claire, Modern Family
A stepmother who is your age and has a son in school with your own? These two women could hate each other. And, on a dumber show, they would. But, on Modern Family Gloria and Claire are, well, a modern family.
33. Lemon & Jack, 30 Rock
OK, Jack is not a woman. But, their relationship is feminist. Jack seeks out Lemon's advice and approval just as much as she does his. There is respect, mentorship and no funny business. Lemon also does a lot to break down Jack's stereotypical masculinity.
34. Eddy & Patsy, Absolutely Fabulous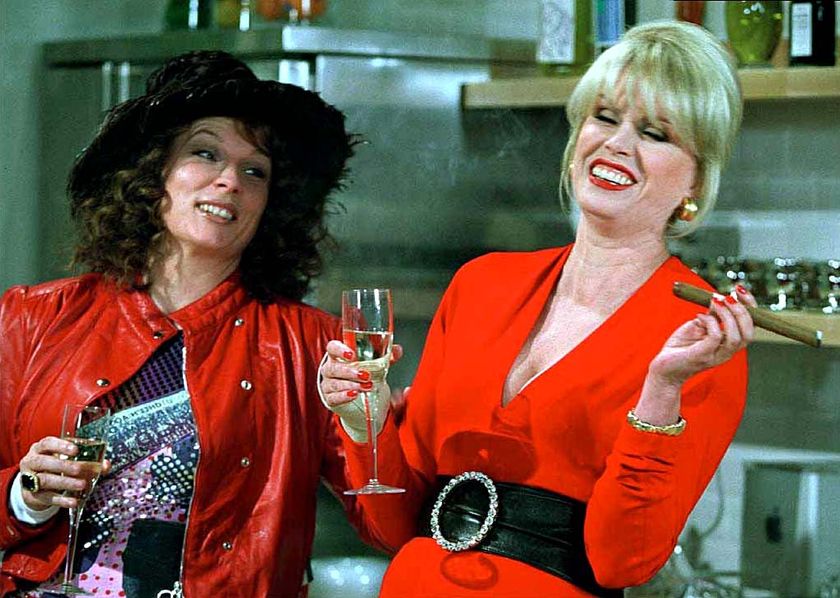 Eddy and Patsy from Absolutely Fabulous are just that, absolutely fabulous. There's just something so fun about girls behaving — well, not badly, but however they want to behave!
35. The Ladies of Nonnatus House, Call the Midwife
The ladies of Nonnatus House are a true sisterhood serving the women of Poplar. And, their friendships cross race, religion, and social strata. They're basically the most feminist girl gang on TV.
36. Laverne & Shirley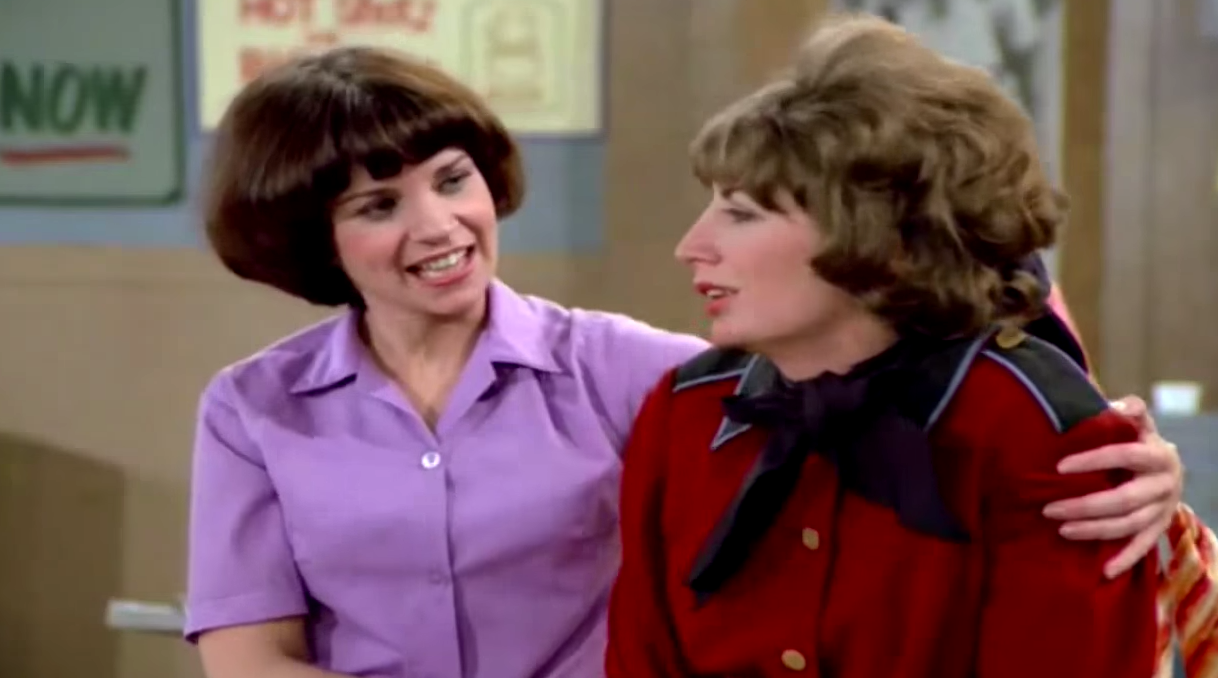 While the hijinks and style of comedy have changed, we couldn't have Abbi & Ilana without the original dynamic duo.
37. The Clone Club, Orphan Black
How does Tatiana Maslany do it? She somehow convinces us she is about five different people every episode, each member of the sisterhood badass in their own way.
38. Susan, Millie, Jean & Lucy, The Bletchley Circle
They're the all female crime-solving team you've been waiting for. The rogue workplace drama following the code-breaking girls of Alan Turing's Bletchley Circle is the girl group you'll want to join.
39. Mary & Rhoda, The Mary Tyler Moore Show
Mary and Rhoda were some of the first single, career girls to inspire female viewers on television. There friendship existed outside of a sorority house, a parent's'house, or a husband's house.
40. Melanie, Victoria, Joy & Elka, Hot in Cleveland
While so many shows concentrate on friendship in your 20 somethings, Melanie, Victoria, Joy and Elka depict the modern challenges and double standards associated with age.
41. Lucy & Ethel, I Love Lucy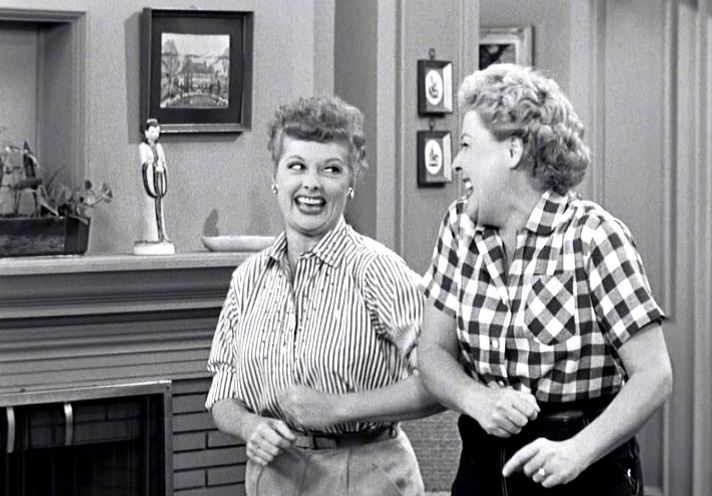 Imma let you finish, but Lucy and Ethel are the greatest female TV friendship of all time! This list wouldn't exist without them.