It can be a gamble trying to decide what's worth it and what is just plain over-hyped but that's part of the fun anyway. There's something about scouring the Internet for the best undiscovered brands and reading pages upon pages of reviews before hitting the jackpot on that one item that feels a bit like a diamond in the rough. Cause if it ain't about the deals, what are you really hunting for anyway?

This tiny, pink bottle is one hell of an acne fighter. "Blemish Lotion" is an overnight spot treatment that uses hero ingredients, salicylic acid and zinc oxide to dry out the pimple while reducing redness and inflammation almost instantly. I apply mine with a cotton swab before bed to give the product ample time to do its thing while overnight. As someone who has zero chill when it comes to pimples, quick results are a must. This one delivers.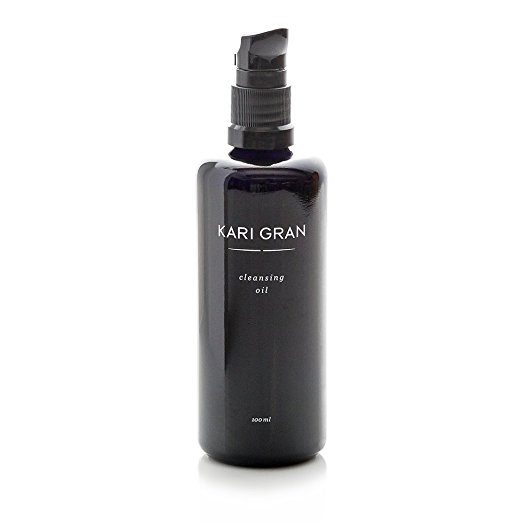 Packaging alone is fire; glass container with simple black and white always does it for me. It should also go without saying, "Kari Gran" just sounds like someone I'd love to be friends with. A simple, natural cleanser, with only five ingredients. One being sunflower oil, which is super rich in Vitamin E and acts as an antioxidant for the skin. I opt for this cleanser at night when skin is most primed for repair. The oil feels spa status relaxing and takes off all my eye makeup, too.
If you haven't been introduced to the magic of acid foot peels, you're for sure missing out. The entire process is strange, bizarre even. You throw on plastic sheet socks, and let your feet soak for an hour. The formula contains insane amounts of key AHA's: glycolic, salicylic and lactic acids, that help shed away dead skin. Think of it as a high concentrated chemical peel for your feet. After the purging phase, where your feet peel like crazy for a few days, you're left with baby soft skin. Hence the name. Also, don't Google before and after pictures of the peeling process. Just don't. You've been warned.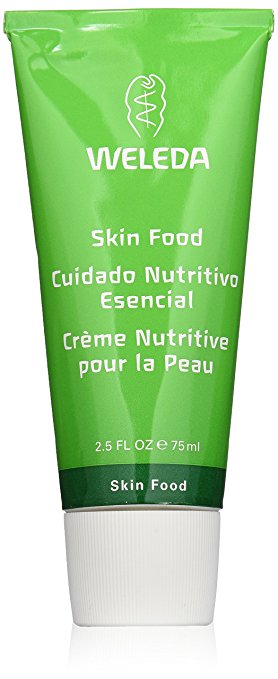 "Skin Food" does exactly what it says. It delivers ultra moisture in the form of a very thick cream for when your skin is dry, cracked, hangry (me always) and needs some TLC. It's thick and goes on like a paste but blends in so smooth. I use it less as an all over moisturizer and more as a skin salve. Apply in spots only where hydration is really needed. It also works well as a dewy highlight on the go. I pat it along my cheekbone and down the bridge of my nose on those mornings when I can't be bothered with a full-on makeup look.
A basic rose water spray without the fuss. I've been known to buy products for their packaging and counter top appeal, but this is one product I can't keep in stock. I use this every single day, multiple times throughout the day. I spray it on after I cleanse, when I'm feeling dry, when my makeup is looking dull, or when I need a good pick me up. It smells like a garden of fresh rose buds and you can't beat $7.
I'll admit, I was so skeptical of this cleanser right out the gate, simply for having the term "milk" in the name. I'm not vegan but it threw me off. Luckily, I'll try anything once and in this case over and over again. I love what this does to my skin. It removes all my makeup but leaves behind moisture that other cleansers strip away. Infused with blue lotus, soy milk, whole oat, and white tea, which all work in conjunction to support the brand's ethos: asian beauty with french cosmeceuticals.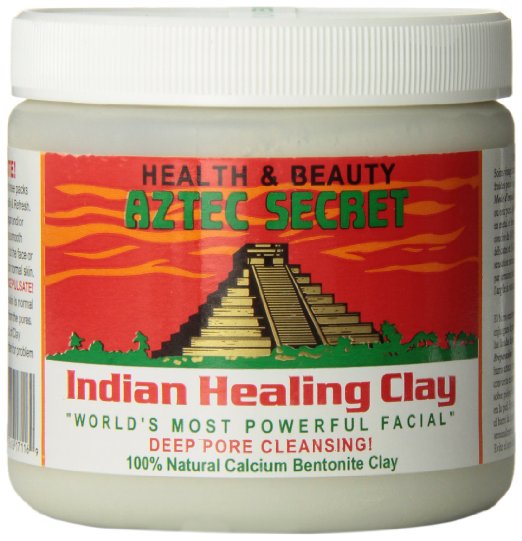 I read about this clay mask a few years ago on a beauty message board and chalked it up to hype. My Amazon cart needed 8 more dollars to garner free shipping and this popped up on my "saved for later" cart. I figured I had nothing to lose so I went for it. I used it once on a Saturday and documented a before and after to compare, since everyone claimed the benefits were immediate. I was slightly red after for a couple hours but the flush to my skin brought a youthful complexion I hadn't seen in years.

Dry shampoo should be a staple in everyone's beauty arsenal. I don't care who you are. Hair gets greasy (AF) and no one has the time nor the energy to wash it everyday. There's a reason this won both Allure and Into The Gloss' best of beauty awards. I was previously a Batiste fan until this one came along and won me over. It leaves your hair with a fresh, just-washed clean instead of the powdery-dry feel that most cheap dry shampoo's leave behind.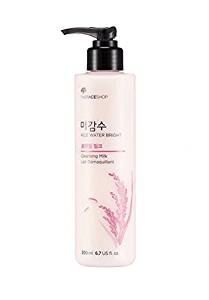 If you're at all into K-Beauty you'll get why this garners such a cult following. It's gentle enough for twice a day use and works to clarify skin. Rice water is the main ingredient and aids with brightening and clearing. I immediately apply this after cleansing, it works to bring hydration back into the skin and remove any last bits of makeup. Comparable to a micellar water but more treatment focused. A great Korean beauty starter product that you'll keep around for years.
Face oils have been my latest obsession in skincare mainly due in part to the ultra hydrating payoff. This one from OSEA really drives it home. The nourishing benefits of chamomile and lavender help lock in moisture while addressing anti-aging concerns, like wrinkles and fine lines. You know, the things that skincare nightmares are made of. I wasn't an immediate fan of the roller applicator but once I figured out how easily I could target my neck area I was sold.
Now you know my deepest skincare fear—aging neck skin. Are we besties yet?