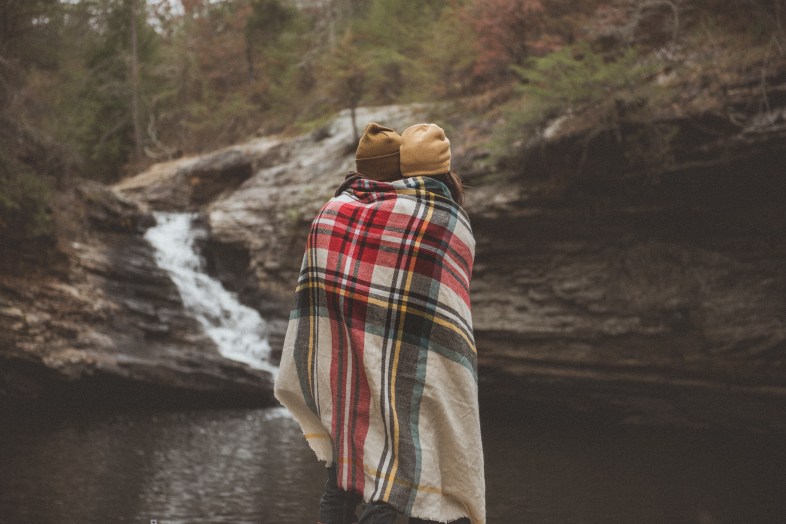 I've travelled quite a distance this year.
I haven't been the same person since I ran a marathon and I have every bit of you to thank. When I started running they told me it wasn't easy, but as I continued to progress, they began to doubt my potential. The moment that I hit a wall of self-doubt and fell prey to their negative judgments, you extended your hand.
This is to the best friend who always believed in me more than I believed in myself.
I wanted to thank you for being the life vest that kept me afloat. You have always stood firm during moments when I felt hopeless and you certainly weren't shy for encouraging me to run further, faster. Life has often presented you with hardships yet you have always persevered. I stared defeat in the face mid-race and it made me think about your strength. You're an extraordinary woman with a power greater than Zeus and the ability to move mountains. So, I knew that if you were in my situation, you would've kept running. And so I continued running the distance and pushed past the pain because that was something I was convinced you would do.
You may not see yourself as a strong individual, but I do. Maybe I haven't told you enough, but you have always given the strength I needed to go on in this life.
I live for milestone achievements, but I have never been quite as proud of myself until I reached the finish line of the marathon you told me I would conquer. If ever I could share a thrilling moment with you, that was the perfect day. While you couldn't join me, I knew you were cheering me on throughout the entire race. You were the first person that came to mind when I ended the race because I wanted to tell you that you were right, I could do it. You have long been the bedrock of my sanity and the anchor I never knew I needed in life.
I wish you knew that about yourself. Your wisdom has been the guidance that has kept me on track; your shoulders will always be my most comforting spot; your words of encouragement will continue to serve as the echo inside my head; and you are a treasure to the universe.
While you have helped me to realize my willpower and strength, I want you to see the reflection in the mirror every morning and have it be a reminder that you are one of the reasons I have come this far. To the best friend who believes that I'm destined for something big, well so are you. To the best friend who views me as the stronger person, please know that you were always the one who lifted me up first.
To the best friend who has been my cheerleader through it all, I want you to know that you will always have me around to support you in return.
It can be easy to forget the people who were part of our journey when we've already reached the destination, but little do you realize that for you, well you will always remain in this journey with me.