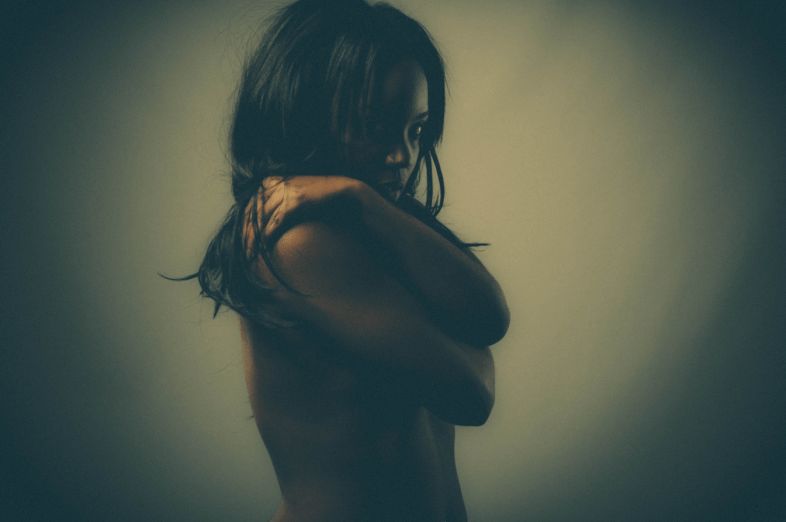 When you grow up the only dark kid on your block, the only dark kid in your class, the only dark kid at Miss Ellodee's ballet studio, you grow up knowing everything isn't everything. You're the only one of the cousins with all-white Barbies, and the only one who never learned to do the Butterfly (instead, your Oreo ass learned cabrioles forward and back).
In first grade Alex M. licks you. He wants to know if you taste like chocolate. At home, you cry. Moms calls them Bitches. Uncle Rudy says you are his chocolate star. You believe him.
In fifth grade you want to kiss EJ. EJ wants to kiss Catie, who is blonde, and Catie wants to kiss Bernard, who is dark too, but not as dark as you. That same year, you want to be Princess Ariel for Halloween. You decide the red wig looks like a raspberry Tootsie Pop against your cocoa skin and resolve that maybe a princess with brown hair would be better. You choose Princess Belle. When you wear your costume to school, three kids ask who you're supposed to be. You tell them. EJ tells them you're dressed as an old banana.
In twelfth grade you finally get the beginnings of titties and an ass. No more cuspate elbows and knobby knees. The big one-eight comes, and while your best friend, Bethany, passes out cupcakes to your crew at school, you feel yourself get your Kool-Aid.
Now it's your turn to ask, "Will you check me?"
Her eyes grow large like orbs and she glances (quite obviously) at your crimson-stained backside.
Bethany, Mandy and Michelle (you don't think this is a 3-person job) escort you to the nurse's office with your white cheerleading sweater wrapped around your waist. Like you're in a 90s episode of Boy Meets World.
When nurse Licano shoves the CONGRATULATIONS!  Now You're a Woman pamphlet at you, you note three, blue-eyed, smiling faces on its cover. They look happy. Your back hurts. Inside the pamphlet is a diagram of a pale, cream-colored pelvis. Cervix, uterus, fallopian tubes, ovaries.
Last year you informed your boyfriend of the time, a white boy from Las Cruces, that you were ready to do the deed for the first time. He's ready, too. He's ridiculously excited to show you the ropes, and you just focus on making sure you aren't pushing them. You are his third V-card, he informs you. That's good! You're working with a professional deflowerist. You borrow a condom from your roommate because you feel like buying a pack of condoms with any kind of intentions as a virgin is an exercise in hubris—and isn't it the guy's job, anyway?
You get down to it, and of course, it's… you know. It's not a finger-fuck and it's not a tongue-fuck, either. You have to get used to it. It's enjoyable… eventually, and with enough coaxing, you finally feel yourself—you and Boyfriend—getting somewhere.
The thing about sex is you have to figure out a way to cope with the feeling and ride into it for the first time. For you, this means clutching Boyfriend like a stone fucking gargoyle while he's bent over you and gripping your shoulders like you're his anchor to this reality. To much applause, you come, and then he pulls out half-way through shooting his load, too.
Much to your dismay, the condom fucking breaks.
Out sixty bucks for Plan B and unnecessary worrying, as the monthly comes a week later, and you vow to never trust Trojans again.
Luckily, most times subsequent to that go swimmingly.