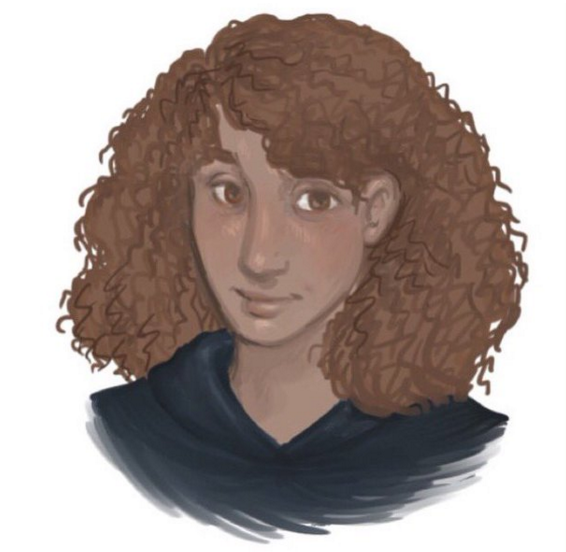 Harry Potter fans, rejoice – it's official! Hermione Jean Granger has been canonically announced as a Black woman.
Of course, it's not that simple. For starters, not everyone is pleased.
The announcement of Hermione's race came at an announcement of the actors for the upcoming Harry Potter and the Cursed Child play were announced via Twitter. Along with Noma Dumezweni playing Hermione, Jamie Parker will by playing Harry Potter, while Paul Thornley will be playing Ron Weasley. Of course, fans immediately went to the Internet to showcase their enthusiasm or disappointment with the announcement, some even going as far as to seek out author and Harry Potter creator J.K. Rowling's opinion on the matter. (Spoiler: she's totally in support).
Canon: brown eyes, frizzy hair and very clever. White skin was never specified. Rowling loves black Hermione 😘 https://t.co/5fKX4InjTH

— J.K. Rowling (@jk_rowling) December 21, 2015
The idea of one of the most prominent female characters in a fantasy franchise being non-white is not a new idea. Fan art on social media sites such as Tumblr have suggested "race bending" characters for years – the idea of an artist reinterpreting typically white characters into people of color.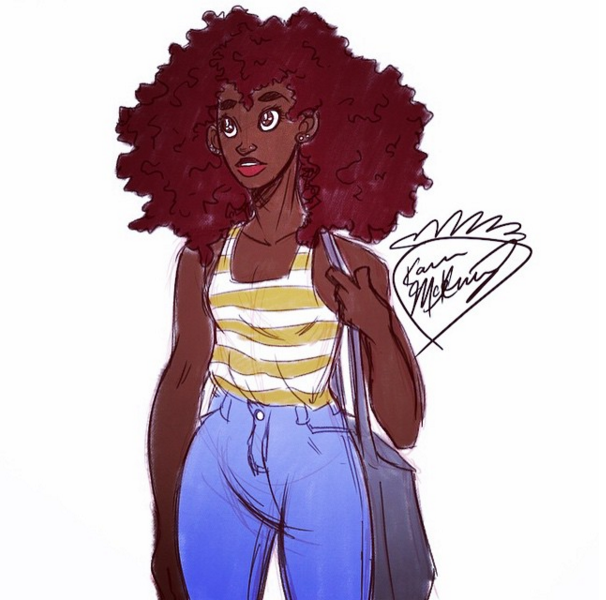 In a way, race bending does offer a solution to the recurring issue of major franchising having a lack of representation for marginalized fans. As J.K. writes in her tweet above, Hermione was always described ambiguously in the text of the Harry Potter books – ("canon: brown eyes, frizzy hair and very clever. White skin was never specified.") Though, some would argue that with the live-action adaptation employing Emma Watson in the role, some would question the sincerity behind J.K's sentiments now.
The question does arise – does the canon decision to make Hermione Granger Black mark a progressive twist on the familiar franchise? I believe that it's very well up to interpretation, but by allowing for such a major character to be nonwhite, we can begin to have context and nuance in a long-overdue discussion on how we treat race within the literary world.
Representation is something that all readers should have the privilege of experiencing – the feeling of recognizing yourself in a beloved character within the pages of a book is unlike anything else in the world. And Harry Potter is unique, in its position to being one of the first major franchises that captured the hearts of young readers around the world. Many articles have explored the impact that the franchise had in shaping the political and social viewpoint for a generation, and while I agree with many points mentioned, I still think that race is often left out of the discussion for fear of anger and derailing the conversation.
The fact of the matter is Black girls deserve to see themselves as magical, intelligent, and central in their own stories. Hermione Granger allows for that.
Like many readers, I saw Hermione as a girl like myself – we had the same hair with a mind of its own; we enjoyed learning and spending our time in books; and we were fiercely loyal to our friends. But having a character I saw like myself take center stage in one of the most important books of my childhood gave me indescribable joy. Black girls are too often left out the conversation when it comes to equal representation – though we have a growing presence within popular media, there's still a lack of characters we can identify with that embody traits that go outside of the typical troupes we normally see associated with Black girlhood. And as someone that's not only interested in diversity within media, but as a woman of color myself, seeing Black Hermione is revolutionary. It allows me to see myself in a new light.
Buzzed writer Alanna Bennett previously wrote about the importance of a "racebent" Hermione, and so has Thought Catalog's own Vanessa Willoughby (via HelloGiggles). Fans of color have imagined characters like Hermione to be Black for years, but to have it confirmed as part of the canon allows for new opportunities to arise in future media. And best of all, it gives girls and children of color permission to explore their identities and importance within the magical settings of literature and media. We owe ourselves that. We owe readers, children, and media consumers around the world that, and so much more.