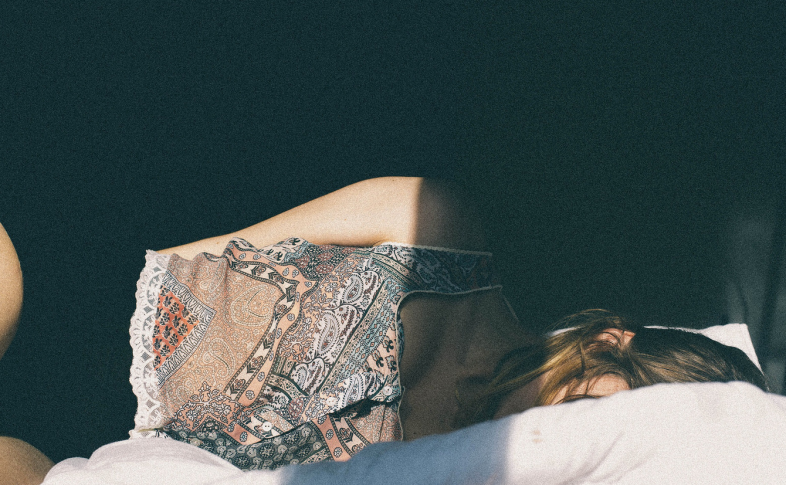 It's nine in the morning and you're on your way to work. You'd call to ask me if I'd have dinner plans tonight and say you'd pick me up at seven.
You'd tell me you're excited and you can't wait to see me. I'll giggle to my screen under the scrutiny of the cat lady sitting beside me on the subway before chuckling and tapping backspace to home screen. We'd have a great time; with drinks under a starry night with good heartfelt conversations. You'd be the perfect gentleman and walk me home. You told me it was the least you could do, and I'd think you were too perfect to be true.
It's two in the afternoon and I've arrived to work with a bouquet of daises on my desk. My colleagues squeal as they ask how in the world you knew what my favorite flowers were. You'd pick me up from work and we'd spend the evening at your place, sitting back and watch our favorite movies and laugh as Ross gets married for the third time while compromising to grapes. I'll leave early for work tomorrow and say goodnight as you give me a kiss on my forehead before sending me on my way. I'll laugh and you'd wink at me before I turn to go.
It's five in the evening and I'm waiting on an empty platform where you should have been thirty five minutes ago. I wiggle my heels as I look to the next train emptying out, half expecting to see that one familiar face in the bustling crowd. My phone rings and I answer it hastily. I get a call from your secretary and she says you can't make it to dinner; I don't get the chance to tell you how angry I am for standing you up. I let out a sigh, go home and pour myself a glass of chardonnay.
It's one in the morning and it's one of those goodnight texts that are as cold as ice. Your anger is apparent but you don't tell me what you are feeling. I'll go to sleep half-hearted and wake up the next morning at your door with your favorite meal with the intention of telling you that no matter what happens, I'd be there for you. You won't open the door or pick up my calls because you're asleep; even though I saw you leave the house barely ten minutes after you thought I had left.
It's three in the morning and I am holding my phone staring at my wallpaper. You and I are smiling in it, and without much effort, I'd find myself asking if we could ever feel what it was before it became what it is now. I'll go to sleep and wake up the next morning and I'll give you a call. You don't pick up. I'm getting used to the cold shoulder by now. So, I won't push for a reply, I won't.
It's five in the morning when you tell me this isn't working out. You'd tell me all the reasons why others have thought why it wasn't working out but I'd never once hear why you do. I'll bottle my emotions up and you'd make the choice to leave. I'd stare in disbelief as all our words loses its meanings, and you and I cease to exist as we- but rather, to exist in two different dimensions of the same night sky.
It's nine in the morning and I'm on my way to work. There are no calls, no daises, and no kisses on my forehead or cuddling up to late night television shows. The cards have been dealt and that's when I know it wouldn't have worked out. So, there.
That's how I'll show you that I love you, by letting you go.

For more raw, powerful writing follow Heart Catalog here.