1. Less by Andrew Sean Greer
Arthur Less is going through a rough patch: he's about to turn 50, his ex-boyfriend, whom he dated for nine years, is about to get married, and he's coming to terms with the fact that just might be what they called a "failed novelist." So what better thing could he do but pack his bags and accept every international opportunity he can find? But as Less travels the world in hopes of distracting himself from all of his own missteps, he realizes you can't run from who you are that easily. But maybe, just maybe, he shouldn't want to. At the end of the day, Less is more than just a portrait of an aging man — it's a love story.
You've no doubt heard about this book before—soon after its release, it took the YA charts by storm. As it should have! Simon Vs. The Homo Sapiens Agenda is the rom com most of us needed growing up. The story centers on Simon, a high schooler with a secret: he's gay, but he hasn't told anyone yet. That is, anyone but Blue, a mysterious kid from school that Simon met online via email, who he might just be falling in love with. The problem? Simon doesn't know who Blue really is — and Blue doesn't know who he is, either. The bigger problem? Someone got their hands on Simon's emails, and they might just use them against him. This book is heartbreaking, hopeful, hilarious, and most of all, heartachingly cute.
If you liked Simon Vs. The Homo Sapiens Agenda, then you have to check out this companion novel focusing on his best friend Leah. just so happens to have a bit of a secret of her own: she's bisexual, but she's afraid to tell her friends, even though her best friend Simon came out the year before. Oh yeah, and she just might have a huge crush on her friend's girlfriend. But Leah refuses to think about it — she will not think about it — and instead focuses on making the most of her last year in high school before she and her friends part ways to go to college. Leah isn't your everyday YA protagonist, but she's incredibly relatable, and you'll find you're rooting for her from beginning to end.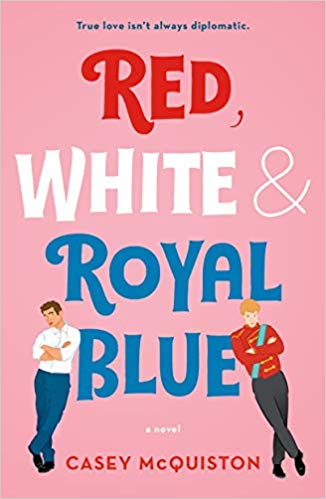 Will I ever be able to stop singing praises for this book? Probably not. The fact of the matter is that this book is full of every kind of fanservice I could ever want, and I can't stop myself from lapping up every single bit of it. To start, the book is set in an alternative reality where a woman won the 2016 election, completely changing U.S. history as we know it. The POTUS's son, Alex, is half-white-half-hispanic and has clear dreams for his future: he wants to become the youngest sitting Senator and change the world to fit his vision. Unfortunately, after a run-in gone wrong with his nemesis, who just so happens to be the literal Prince of Wales, his public image takes a turn for the worst. In order to save face, Alex and the prince, Henry, must pretend to be best friends, at least in front of the cameras. But what happens when Alex realizes he doesn't just have some things in common with Henry, but that he actually maybe likes him? Like, way more than he ever intended? This book is beautifully diverse, unendingly optimistic, and heartachingly romantic, and it deserves every praise it's been sung thus far.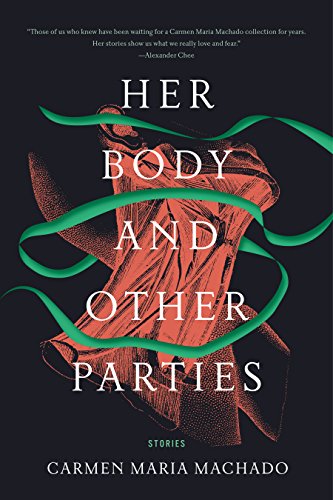 If you're a fan of scary stories, you might want to check out Her Body And Other Parties. This anthology maps out the reality of women's lives and the violence their bodies often endure. This experimental, feminist collection of fiction is, at times, unapologetically queer—one short story, "Mothers," is a twisted look at queer motherhood through the lens of a lesbian relationship. Another, "Real Women Have Bodies," chronicles the relationship between two women in a strange world where women's bodies seem to fade from existence at random. This book of short stories has a lot to say about women and their place in the world—and how even the everyday can become scary.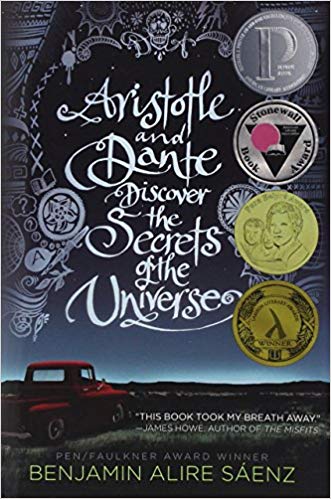 Aristotle is angry at the world; Dante, on the other hand, would like to know everything he can about it. The two seemingly have nothing in common except for the fact that they're loners, but even than changes when they meet at the swimming pool one day — soon enough, they're inseparable. They're friendship is the once-in-a-lifetime kind that changes both how they see the world and who they are as people — and as they change, so does their relationship, in more ways than one. This story is written with so much love and care that you can't help but fall in love with every single character in it, even when they're struggling to be their best. Because at the end of the day, Aristotle and Dante are as human as you and me.
Despite it's (perhaps controversial) fame, I'd never actually heard of this book until my friend raved to me about it a few years ago. As it turns out, Rubyfruit Jungle actually helped him come to terms with his queerness, and he wanted to share it with anyone who was willing to give it a try. Published in 1973, Rubyfruit Jungle was considered groundbreaking for its explicit portrayal of lesbianism. This coming-of-age autobiographical account of author Rita Mae Brown's life is still relevant (and relatable) today.
8. Carry On by Rainbow Rowell
If you're a fan of Rowell's novel Fangirl, characters Simon and Baz might feel oddly familiar — that's because Carry On is the Harry Potter-esque fanfiction referenced throughout. Rowell went on to write a full version of this story, and here we have it! Simon Snow is finishing up his time at Watford School of Magicks, but he's no ordinary student — he's the Chosen One, and a pretty terrible one at that. He struggles with everyday magic, his mentor is avoiding him, his girlfriend broke up with him, and there's a magic-eating monster on the loose that's using Simon's face as a disguise. All he has is his roommate, Baz, who's also his nemesis… and maybe also something so much more.
The Danish Girl is loosely inspired by the real-life story of Lily Elbe, a Danish transgender woman who was among the first to ever receive sex reassignment surgery. The book looks at Lily's life before the surgery, taking a close look at her marriage and the simple favor asked of her that jump started her search for her true, authentic self. While a work of fiction, The Danish Girl manages to portray Lily's quest beautifully.
10. Birthday by Meredith Russo
Morgan and Eric have been best friends since birth—literally. They were born on the same day at the same time, and Birthday gives us insight into their lives one day each year: on their birthday, go figure. Though the two celebrate together each year, Eric begins to notice the growing divide between him and Morgan, but can't immediately put his finger on it. Morgan, on the other hand, struggles to be her authentic self—because she's a woman in a man's body, and she isn't sure how to reconcile that with her upbringing in small town Tennessee. Throughout the years, Morgan and Eric fight, make up, drift apart, and come back together stronger than ever—because some things, it turns out, are just an inevitability. (But be aware: this book contains a lot of sensitive material, like homophobia, transphobia, and attempted suicide.)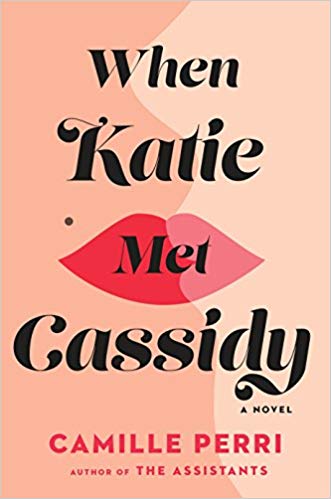 Katie Daniels, a straight-laced, traditional Kentucky lawyer, is engaged to a charming art curator—until suddenly, she's not. In her devastation from being dumped, she agrees to grab a drink with Cassidy Price, a confident and sexually promiscuous woman she meets at work. The two become fast friends, but there seems to be something brewing beneath the surface that's threatening to change the way Katie looks at sex—and love.
Hannah has a secret: she's a witch. You know, the kind that can control the elements and unlock a well of magic that most humans can't access. Unfortunately, if she's caught using it, she just might lose her powers for good. She decides to turn away from magic, but her plans are upended when a terrifying blood ritual ruins the end-of-the-year bonfire and evidence of dark magic starts showing up all over town. Hannah knows she needs to figure out what's going on, but to do so, she must team up with the last person she wants to see: her ex-girlfriend, Veronica. It doesn't help that a new girl named Morgan has also caught Hannah's attention, making it harder to focus on the task at hand. If you like romance, mysteries, and magic, you'll want to check this one out next time you pass by a bookstore.
Reza has just moved to the city with his mother to live with his stepfather and stepbrother, and he's terrified that the people in his new life will look at him and know the truth: he's gay, even though he struggles to admit that to himself at times. Judy is an aspiring fashion designer who doesn't think she'll ever find love—that is, until she starts dating Reza and finds herself falling in love. And Art is Judy's best friend, an out and proud teen who documents the AIDS crisis through photographs—and who Reza finds himself becoming closer and closer to. As Reza comes to terms with who he is, he can't help but wonder: how can he be his true self without breaking Judy's heart?
June 18th, 2019 marks the 50th anniversary of the Stonewall uprising — which means there's no better time to pick up this book and learn about the most significant event in the gay liberation movement. This little book is full of firsthand accounts, articles from magazines and newspapers, and diary entries chronicling the uprising and the years that led up to and followed it. It also gives some more context about some of the iconic activists that were part of the movement and others who have often lived in the shadow of Stonewall's narrative. What better way to celebrate Pride than to remind yourself of those who came before us and the battles they fought to get us to where we are today?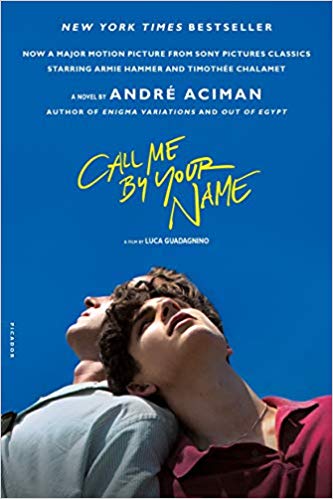 If you want a book that captures exactly what it's like to fall in love for the first time with someone you're not sure can love you back, Call Me By Your Name is the one for you. Elio is a pretentious teenager who's spending the summer in Italy with his family and his father's grad student, the enigmatic Oliver. From the moment they meet, Elio is captivated by Oliver, but can't seem to understand the roots of his obsession and what it means — and whether or not Oliver can feel it between them, too. But the more time the two spend together, the harder it is to deny that something is changing between them, and whatever it is just may be powerful enough to move the sun and the stars. If you're looking for something light and fun, I'd skip this one, but if you're willing to dive deep into Elio's psyche (and all of the desires hidden inside), it'll be the kind of book that stays will you for a long, long time.
This stunning debut novel is written as a letter from the Vietnamese-American narrator, Little Dog, to his mother who cannot read. While it ultimately tells a story about family, race, class, and masculinity, centering on the turbulent familial relationship at its core, it's also a love story between Little Dog, who has always felt like an outsider, and a white boy named Trevor. If you get the chance, give this book a try—it is, in every sense, gorgeous.
When Millie's kind-of-best-friend-kind-of-girlfriend starts messing around with someone else, she's devastated, to say the least. She can't stand the thought of facing her ex every day, so she starts applying for scholarships for boarding schools as far away from home as she can manage. Naturally, when she gets accepted to one of the world's most prestigious schools, she's ecstatic — even more so when she realizes it's located in Scotland. The one problem? When she moves into her new dorm, she finds out her roommate is a princess, both metaphorically and literally. Though they clash at first, Millie soon finds herself becoming kind-of-best-friends-kind-of-girlfriends with the actual princess of Scotland. You heard it here first: this is the summer of LGBTQ royal romances.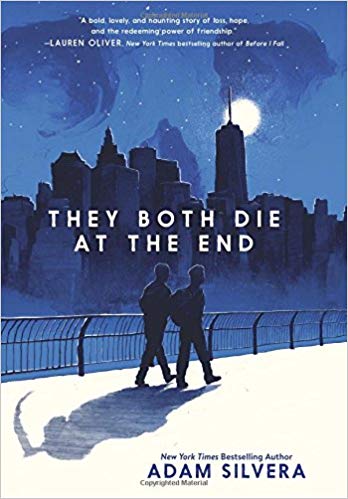 In this world that Adam Silvera created, everyone knows when they're going to die — at least, when said impending death is within the next 24 hours, thanks to Death Cast. That's what happened to Mateo and Rufus, leaving them each with just a day to do everything they've ever wanted (you know, within legal limits). The two are complete strangers, but meet through the app Last Friend, which pairs the two of them up to spend their last hours on Earth together. Their goal: to live a lifetime in a single day. What they don't expect is to have to live out a whole relationship in one, too.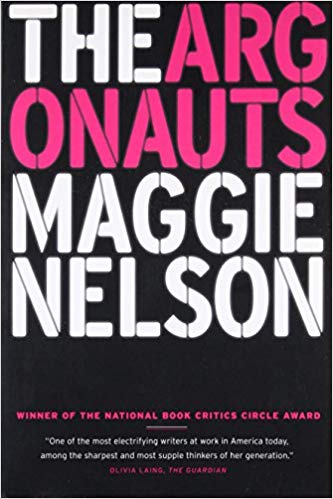 In The Argonauts, author Maggie Nelson writes about desire and identity through the events of her own life. At this memoir's center is her romance with Harry Dodge, a gender fluid artist, and her journey through pregnancy. Nelson explores what it means to be a (queer) family, with all of its joys and complexities. This book is about gender. It's about sexuality. It's about motherhood. It's about family and the conventions of modern marriage. And, more than anything, it's about love.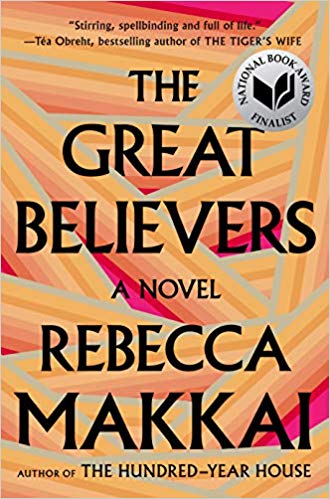 In 1985, Yale Tishman has managed to bring in an extraordinary collection of 1920s paintings into the Chicago gallery he works in as a development director. His career is just beginning to flourish, but his social life is not—as the AIDS epidemic grows around him, his friends begin dying, and the threat grows closer and closer to home. Before long, the only person he has left is Fiona, the sister of one of his late friends who fell prey to the disease. Flash forward 30 years—Fiona travels to Paris to track down her daughter, who disappeared into a cult. She stays with an old friend, a photographer who documented the AIDS crisis in Chicago, Fiona's hometown. Without warning, Fiona is thrust into the past and forced to grapple with the devastating effects of the AIDS crisis and all the ways it's touched her life.