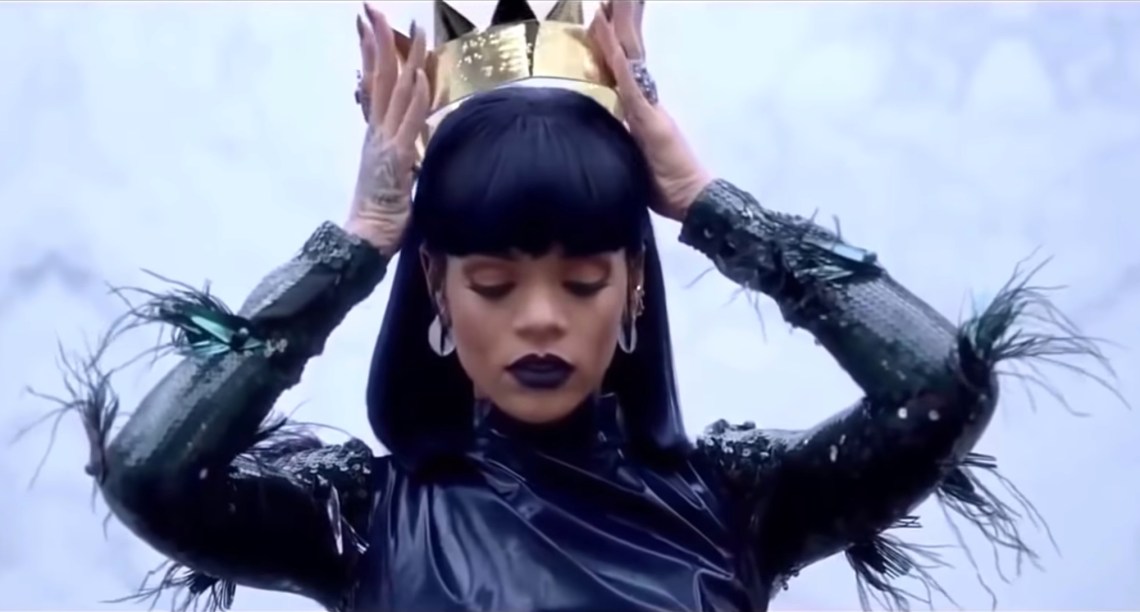 Just a week after Pharrell Williams sent Trump a cease and desist notice for playing Williams' hit song "Happy" at a presidential rally, Rihanna has announced her own music wont play at Trump rallies "for much longer."
This announcement came after a tip from a Washington Post reporter that her song "Don't Stop The Music" was being used at one of Trump's more recent rallies as aides threw t-shirts to MAGA fans.
It's been said a million times, but here's a million and one — Trump's rallies are unlike anything else in politics. Currently, Rihanna's "Don't Stop the Music" is blaring in Chattanooga as aides toss free Trump T-shirts into the crowd, like a ball game. Everyone's loving it.

— Philip Rucker (@PhilipRucker) November 4, 2018
Rihanna quickly responded on Twitter, claiming that "me nor my people would ever be at or around one of those tragic rallies."
Not for much longer…me nor my people would ever be at or around one of those tragic rallies, so thanks for the heads up philip! https://t.co/dRgRi06GrJ

— Rihanna (@rihanna) November 5, 2018
According to Vulture, Pharrell and Rihanna aren't the first artists to pretty much give Trump the big "eff you" after learning he was using their songs to promote his agenda. Others include Neil Young, R.E.M., Twisted Sister, Adele, Elton John, The Rolling Stones, Queen, Steven Tyler, and the estates of George Harrison, Luciano Pavarotti, and Prince.
Of course, it's no surprise that so many artists who resist Trump using their songs in ads and for rallies. Not only is he a particularly controversial president, but many believe that his rhetoric is hateful and divisive. And it's really no surprise that Rihanna is one of them, considering her push for diversity in just about everything — just look at how she runs her Fenty companies.
But hey, what can we say? We love a strong queen who stands her ground.