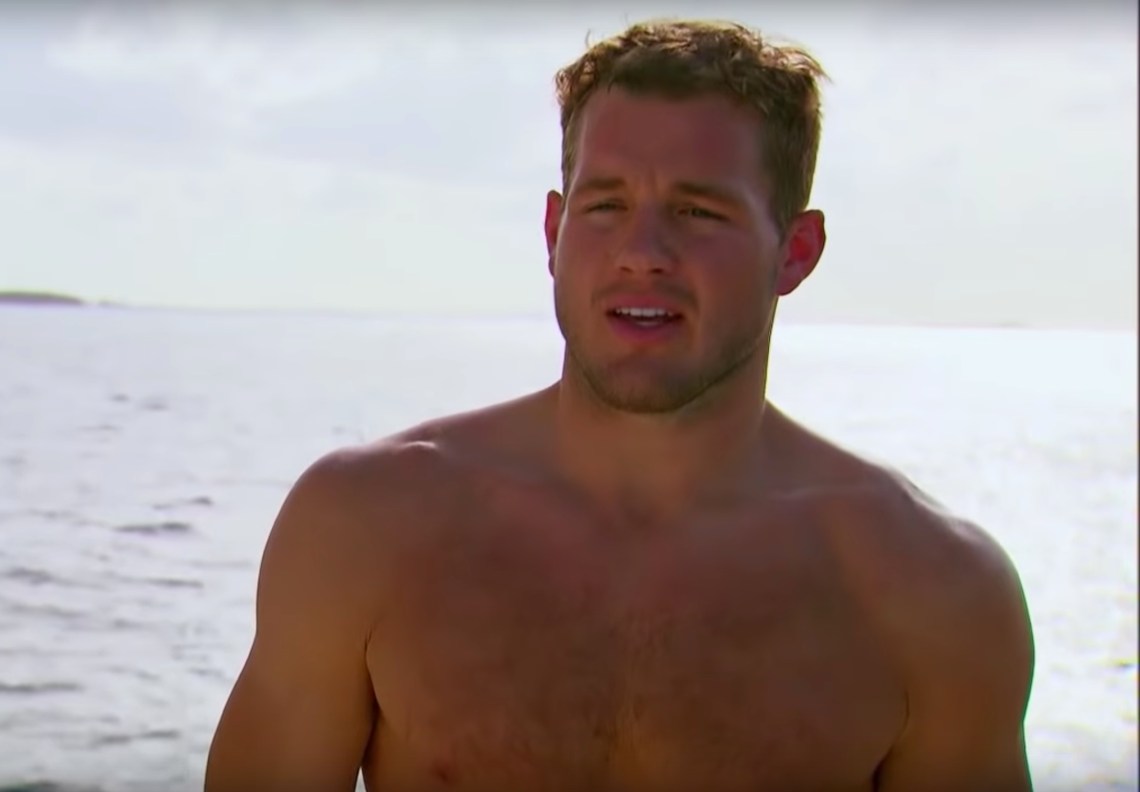 When news that Colton Underwood would become the next Bachelor hit the Internet, we got a lot of headlines that looked like this:
The media is, to put it quite simply, obsessed with the fact that Underwood is an attractive, 26-year-old virgin. But why?
It's totally possible it's because his virginity became one of his defining characteristics after he disclosed it to Becca Kufrin on The Bachelorette. With so many men vying for her heart, we find ourselves latching to certain characteristics or traits to easily define and identify each man. And considering Kufrin didn't quote know how to respond to the admission, it definitely made for quite a scene on the show.
https://twitter.com/Colt3FIVE/status/1037038021206568962
But let's be honest: a lot of people don't know how to respond to adult virginity. We grow up laughing along with shows like The 40-Year-Old Virgin, expecting every virgin over the age of 20 to be just as socially awkward and romantically stunted as the main character, Andy. We binge-watch Virgin Diaries, a reality program about adults who haven't yet had sex, and gawk at the awkwardness in each episode. After a certain age, we begin to equate virginity with either unattractiveness, social awkwardness, or even strait-up failure. That's why we don't quite know what to do with the hot, successful ones.
Underwood is hardly the only virgin to appear in the Bachelor franchise. Ashley Iaconetti opened up about her own virginity on Chris Soules's season of The Bachelor. She later went on to star in Bachelor in Paradise and spoke about how her virginity was seen as a roadblock to some potential suitors. Sean Lowe, who was the Bachelor himself in season 17, was a "born-again virgin" who chose to abstain from sex until he was married. For the most part, audiences are shocked to learn about these contestants' virginities, and they're oftentimes used to add drama to the show.
We've never had a virgin Bachelor… https://t.co/ykbfmLY3vt

— Entertainment Tonight (@etnow) September 2, 2018
As a society, we're obsessed with sex. Our advertisements ooze with it; adult movies and books often have at least one gratuitous sex scene. Nearly every coming of age story has to deal with teenagers experimenting with their own sexuality. The media has told us that everyone is having sex, and we get so caught up in the hype that we forget that real life isn't always like that. But as it turns out, adult virgins aren't that uncommon. According to one study, 13.8% of adults between 18-44 aren't having sex at all. And sure, while some of them are probably on the younger side, there's still a chunk of them that aren't. And sure, yeah, sometimes it probably has to do with a lack of social skills, but there are a plethora of reasons one may choose to abstain from sex: religious reasons, health reasons, professional reasons, and even just personal preferences.
In fact, another study found that Millennials were having much less sex than any other generation before them, possibly because, as a society, we're much more aware of the emotional and physical risks. We're more aware of STDs and, thanks to shows like Teen Mom, the risk of pregnancy. More and more people are championing sex positivity, which isn't just about having sex, but also your decision is not to have it. And while there's still a certain social pressure to lose your virginity by a certain age, there are more people empowering others to take control of their own sexuality and decide whether or not they want to have sex.
At the end of the day, who cares if Colton Underwood is a virgin? It really shouldn't be a big deal. We need to stop putting a weird amount of emphasis on someone's sexual history and start evaluating them for who they are as a person (or, you know, a Bachelor/Bachelorette contestant). If you really want to hate on Underwood, there are a lot of reasons outside of his virginity that are much more relevant.