When To All the Boys I've Loved Before premiered on Netflix earlier this month, it took the world (and the Internet) by storm. You couldn't get online without seeing the name Peter Kavinsky or at least one person tweeting about love letters. Nearly everyone with a Netflix account was raving about the movie, and for good reason: with a 95 percent rating on Rotten Tomatoes, the teen rom com is just outright good.
Well, if you're one of the people who jumped onto the All the Boys bandwagon and never got back off, I've got good news for you: while it may not be confirmed yet, there's almost definitely going to be a sequel.
The film is actually an adaptation of a Young Adult book of the same name, which is the first in a trilogy, followed by P.S. I Still Love You and Always and Forever, Lara Jean. That's right — To All the Boys I've Loved Before is literally just the first chapter of Lara Jean and Peter Kavinsky's story. And while that doesn't guarantee a movie sequel, I have pretty good reason to believe that we'll get one in due time.
Exhibit A: stars Lana Condor and Noah Centineo, who play Lara Jean and Peter Kavinsky, posted to their Instagram asking fans if they were interested in a sequel (which, duh). The fact that the stars began pushing for the sequel only days after the film's release makes it pretty obvious that it was probably on their mind when making the first. This isn't a, "Oh, it would be fun to make a sequel." This is a, "Let's make a sequel, now!"
Not to mention director Susan Helm has already made her intentions for a second installment quite clear when she told Entertainment Tonight she was just waiting for the all-clear from the powers that be.
"Netflix said that their general timeframe is 28 days; they watch how well the movie does over the period of a month and once that's over, they can make a decision about a sequel," Helm explained. "I love the fans being vocal about it, the more, the better."
And though they haven't written a script yet, it's pretty obvious they know what direction they'd take the sequel in: not only do they have two whole books to glean content from, but they actually left a little hint for fans at the end of the first movie, in the form of one of Lara Jean's infamous letters.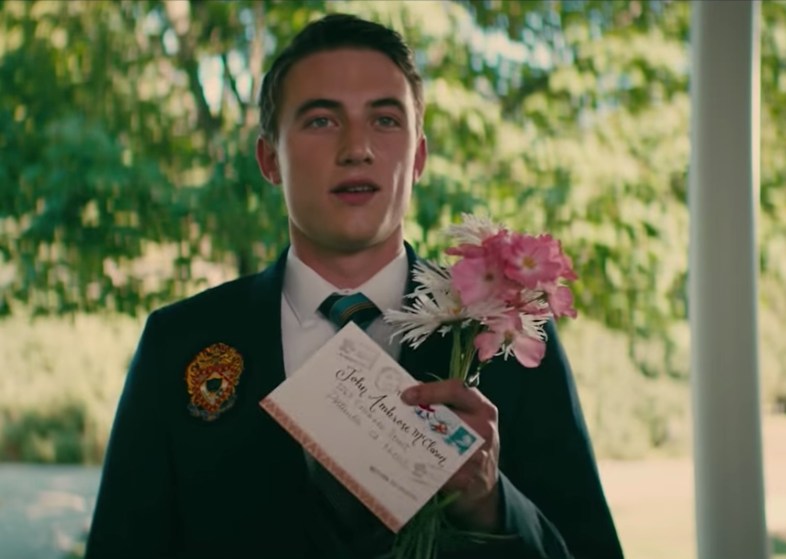 That's right: that post-credits scene wasn't just a funny little add-on. Fans of the series will recognize the character who shows up on Lara Jean's doorstep, letter in hand, as John Ambrose McClaren, who becomes central to one of the biggest conflicts in the second book. While it could've easily just been a nod to those of us who read the book, it also seems like a signal of hope, promising us more drama to come.
But even aside from all that logic, it's clear that Netflix itself is obsessed with the movie (or at least obsessed with its reception). Considering the streaming site's rather unique model of movie production, I can't imagine a world where they wouldn't give the sequel the green light.
So don't quote me on this, but definitely trust me: we're going to get more of Lara Jean's funny faces, Peter Kavinsky's swoon-worthy smiles, and Kitty's sassy one-liners, and probably soon.