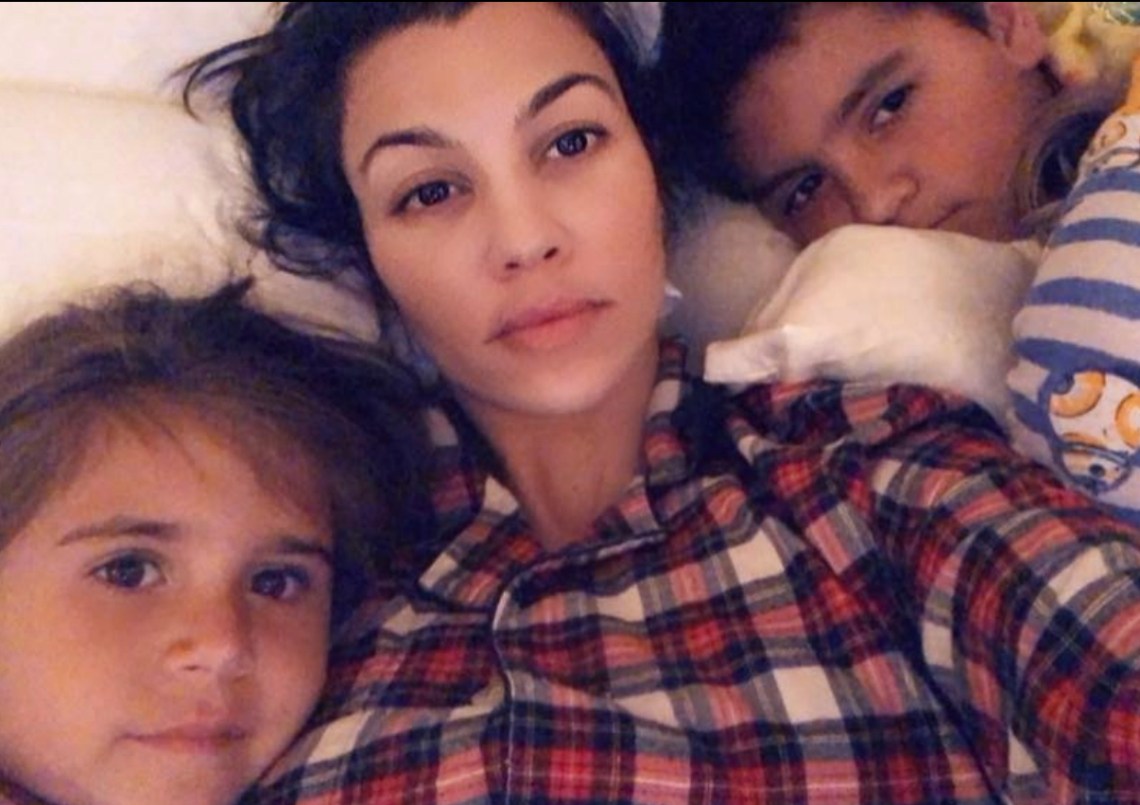 Kourtney Kardashian and beau Younes Bendjima have been spending the past few weeks on a dream vacay in Italy, but it looks like lately, there's been trouble in paradise. It all started when Kardashian posted a sexy pick in a thong bikini on Instagram, and Bendjima responded by commenting, "thats what you need to show to get likes?"
In a since deleted comment, it appears Younes isn't too happy with Kourtney Kardashian's latest Instagram post. SHA-DAY! #TheMorningToast pic.twitter.com/slbfcJGyhP

— The Morning Toast (@themorningtoast) July 16, 2018
Yeah, if you've ever been in a long-term relationship, you know that is definitely NOT the way to respond to that. Younes ended up deleting the comment, but according to E! News, Kourtney was still pretty pissed about it, and for good reason.
"Kourtney doesn't appreciate Younes posting his feelings in a public forum and being impulsive," an inside source told E! "She's frustrated that he continues to get upset about it. She isn't going to stop doing what she's doing and feels like he needs to understand and deal with it."
As evidenced in the aforementioned quote, this isn't the first time Younes has gotten upset with Kourtney because of her social media presence. In fact, the two have even split up over it in the past, and while they got back together, it looks like it's a bit of an unresolved issue for the couple.
"He overreacted and put up a comment without thinking it through," the source explained. "Then he realized what he did made it even worse. He was just not thinking in the moment and got emotional."
The source claimed, though, that Younes knows it's just part of Kourtney's life that he has to learn to accept if they're going to be together. Which is good, I guess, because from the sounds of it, Kourtney's not sorry at all. And really, why should she be?