If you weren't aware that Ariana Grande and Pete Davidson were engaged, you'd definitely know if you looked at either of their social media accounts. The new couple can be seen making out all over Instagram and commenting with flirty messages on just about every single post (even when it really doesn't seem appropriate). It's a lot to take in for anyone, even stans of the couple.
Well, as it turns out, Ariana actually knows how annoying the two are. She just doesn't really care.
Ariana admitted it in a comment on a picture of the two of them cuddling together in bed, which she posted to her Instagram and captioned, "my baaaaaaby loves me".
Pete responded with a heart-eyes emoji and a "more than anything," to which Ariana wrote, "we're annoying as fuck."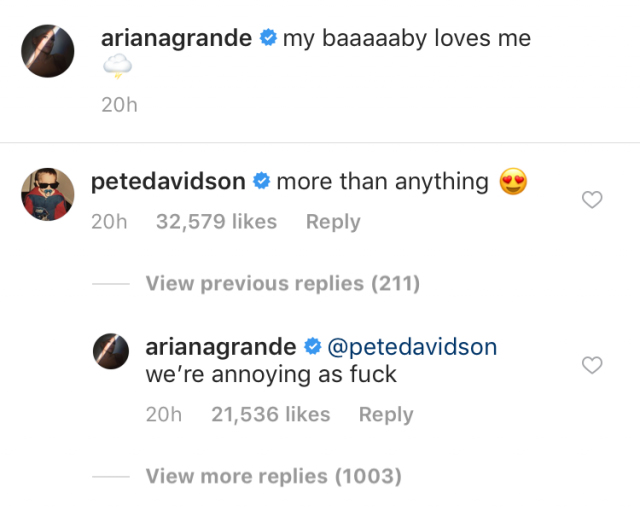 Does it actually make it better if annoying people know they're annoying? Or is that actually worse? Not that Ariana or Pete really care. These two are very much In Love, and they could really care less what you think.