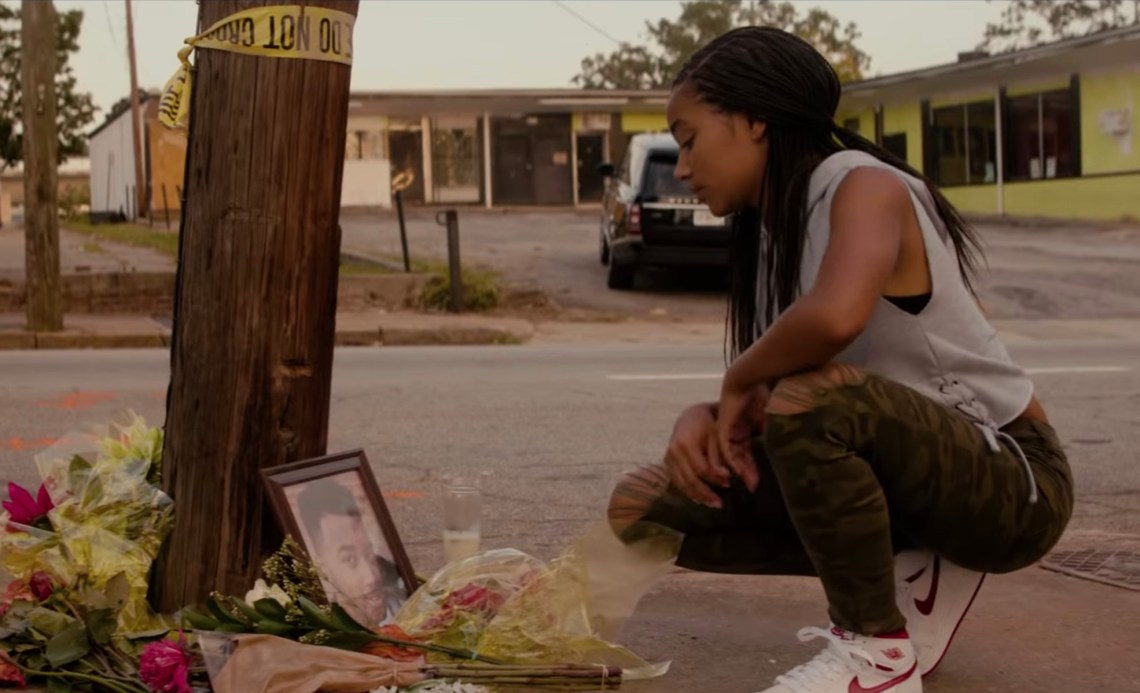 The Hate U Give took the world by storm in early 2017 when it immediately debuted at number one on the New York Times young-adult bestseller list. It was the world needed most — a book that examined police brutality, the #BlackLivesMatter movement, and what it means to be a young black person in today's America. It's no surprise that the highly-anticipated film adaption seems just as important if it's first trailer is any indication.
The movie, like the book, will revolve around Starr Carter, a 16-year-old girl who lives in two worlds: the poor neighborhood where she lives and the affluent, mostly-white prep school she attends. But she soon finds it's hard to live a double life after a traumatic encounter with a police officer that leaves her childhood best friend Khalil dead. Tensions rise as the news of the white officer murdering the unarmed black man spreads throughout the community, and Starr finds herself in the midst of a war zone, all the while grappling with her own grief and trauma.
The film stars Amanda Stenberg (Everything, Everything, The Darkest Minds) as Starr and includes some pretty big names like Regina Hall, Russell Hornsby, Common, Issa Rae, KJ Apa, and Anthony Mackie. With so much talent under it's wing, it's hard to imagine that this movie won't hit all the right notes.
The Hate U Give will hit theaters on October 19, 2018. And I, for one, will be one of the first ones there.