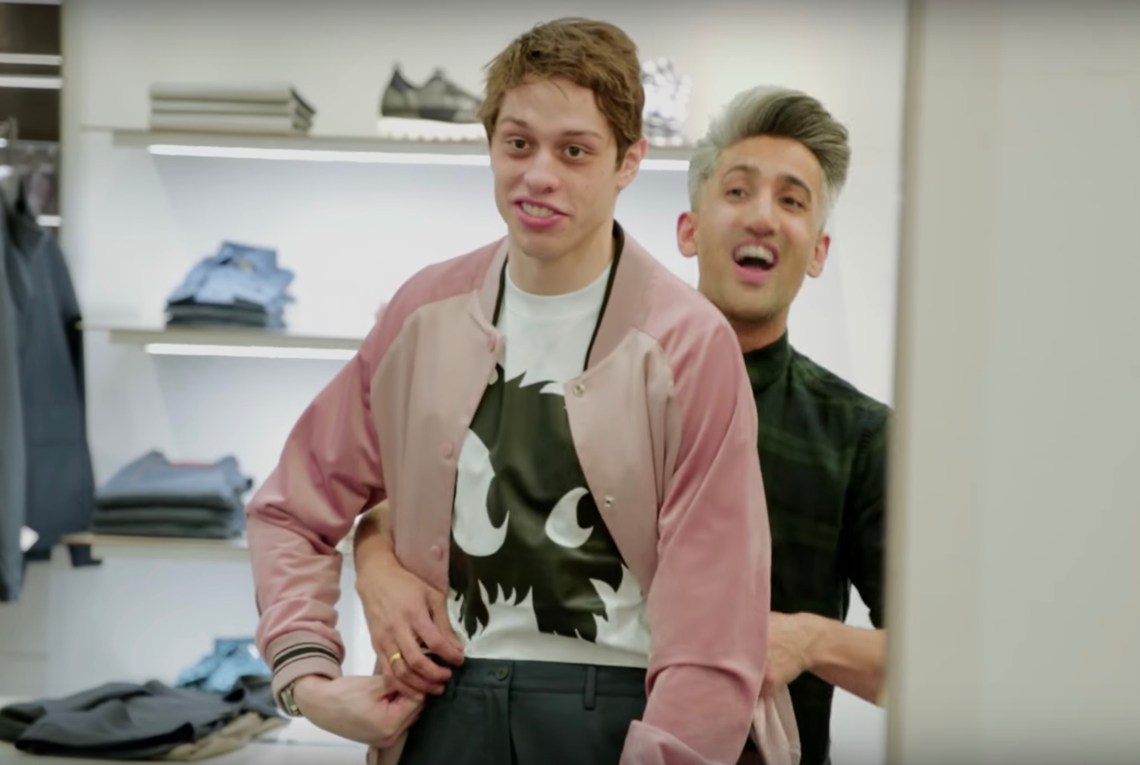 Pete Davidson and Ariana Grande are 100 percent, definitely engaged, and I can basically already hear the wedding bells ringing. But of course, you can't have a Royal Wedding (pt. II) without some major planning, which may not be easy when both Ariana and Pete are busy with their careers. According to Page Six, Pete has already reached out to a familiar face for help dress him for his big day: Queer Eye's Tan France.
France, who's the style expert on the reality TV show, has already helped style Davidson before. In fact, back in March, Tan helped Davidson pick out an outfit to wear to meet his girlfriend's family (probably Cazzie David's, not Ariana's). Their shopping outing was turned into an SNL skit, and it was obvious the two got along pretty well.
But now France has been promoted to Davidson's wedding stylist, and he couldn't be more excited.
"He asked if I'd help him, the answer is yes," Tan told Page Six.
At least we can guarantee that Davidson is going to look fantastic at his wedding, whenever that is. Who wants to bet that his reception style is going to include a French tuck?